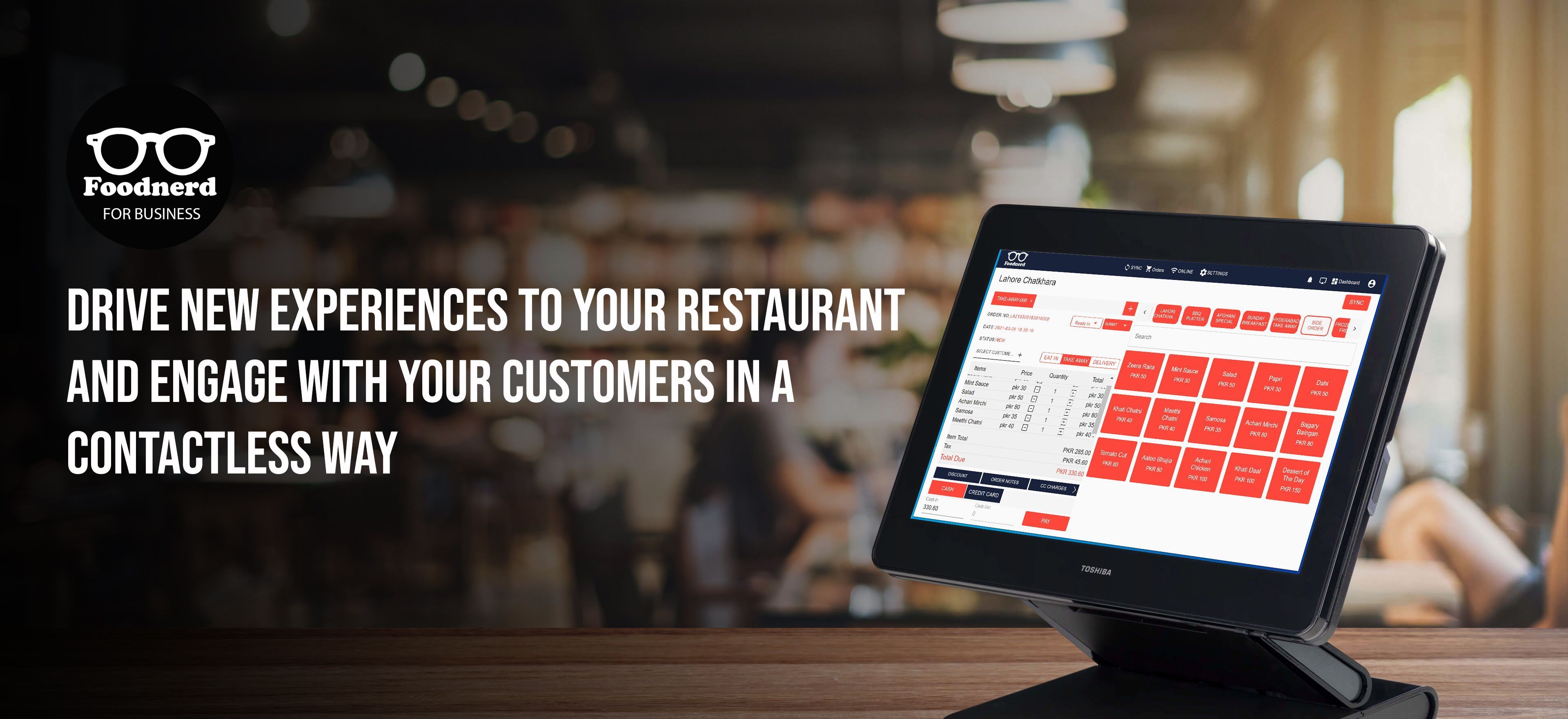 Nubaira Ahmer khan

2021/10/15

0 Comments

0 Likes
Do you know the age of digital technology has transformed every traditional way? The things which we perform with our physical presence now we do it with technology. The phenomenon of contact-less ordering is widespread nowadays. You see advertisements everywhere in restaurants or on banners. Sometimes, the contactless advertisement ordering with any food app pops up in between when you are browsing the internet, but do you know what this concept is? It is evident that if the restaurant and retail businesses want to continue their business in today's competitive environment, contactless ordering solutions would be the best option.
What Is Contactless Ordering?
The term contactless ordering means without any direct interaction with another person while buying anything. Contactless ordering brings restaurants into the digital age. It allows customers to view menus, choose their items and pay via digital gadgets. Contactless ordering is a beneficial component for restaurants and retail businesses. The contactless ordering solution brings convenience to restaurant owners and retailers and gives customers a seamless experience while ordering anything without touching anything physically. Contactless ordering saves extra cost because customers use their own devices or gadgets to collect or pay for whatever items they want to purchase. Contactless ordering is a straightforward and fast process. It can be done via smart restaurant applications and through the QR code ordering system or self-serve kiosks.
Benefits Of Contactless Ordering
The contactless ordering has saved the restaurant's customers and staff during COVID-19. It is the best revolution in the pandemic era that proves to be beneficial. Moreover, it reduces customer and staff interaction and limits people by touching anything except their mobile phones to place an order and proceed with payments.
It also saves the customers from waiting in the long queue to place their order because they can place orders anywhere anytime with their smartphones instead of waiting for the waiters to come to their table to note down the menu or waiting in the long queue to place an order to the restaurant's order taking representative.
Contactless ordering increases the efficiency in the restaurant and reduces the waiting time, and ultimately this wins the customer's heart and makes them more satisfied with their fast services. Thus it saves money, builds loyalty, and enhances efficiency in order management.
Contactless ordering saves many additional expenses. It saves the extra labor cost as the restaurant has to hire waiters that cater to their restaurants, but with contactless ordering, every customer serves themselves, reducing labor costs.
Best Contactless Ordering Software
Many software companies are designing the best softwares related to contactless ordering, such as Foodnerd point of sale software that provides customers the best contactless ordering solutions, promotes social distancing, and provides customers with ease to order or pay online with their phones. Similarly, the foodnerd point of sale software is highly secured and sophisticated contactless ordering technology that keeps customers' personal information confidential and protects it with multiple layers of security. Hence, there is no threat for cyber attacks, and customers can quickly pay with peace of mind. Foodnerd POS cloud-based technology boosts your sales with its cloud-based intuitive technologies and ensures saving the data. It directly integrates all the reservations and customer base to contactless orders through table management integration.
Read
How To Optimize Your Web Shop And Boost Online Sales
Customer Relationship Management (CRM) For Restaurants
Write a Comment
0 Comments