About Foodnerd
Foodnerd is the best point of sale solution and online restaurant marketplace that provides efficiency to its customers in their day-to-day life. It eases restaurant operations and creates long-term growth for the businesses in checking customers, recording sales, accepting payments, and many more. At the same time, it provides convenience to the client to choose the best cuisine from the best restaurant and get it delivered to their home within perfect timing.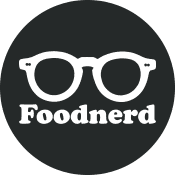 Our Team
We are a team of committed engineers, designers, and developers with a degree of professionalism and expertise who enjoy a sophisticated, innovative, and cooperative work environment open to new concepts and spaces.
Our overall staff comprises a talented team who provide the best service possible. We have Software Engineers, Software Testers, HR, Designers, Business Development Manager, Sales Associates, Digital Media Executives, Product Managers, Office Boys, and Creative Writers.
Support
Foodnerd offers easy and professional support that is viewed as excellent to our clients. We always provide fast and reliable solutions and make sure that our products and services are always responsive.
Highly Secured
Foodnerd exerts the latest technology and provides high-end solutions to clients.
Professional
Foodnerd proves to be an ultimate choice that helps businesses to deliver professional performance.
Reliable
Foodnerd promised to provide highly reliable and unmatched performance.
Well Managed
Our powerful cloud-based technology manages things in a more sophisticated way.