Order Management
Stay ahead in managing orders effectively via Foodnerd POS, which is an all-in-one management system. It acts as an assistance tool and gives customers quick and efficient services through a fast order-taking mechanism. Foodnerd POS provides you a flexible and affordable way to maintain your order efficiently. It allows you to track your orders online or offline, take away and dine in with a single dashboard and gain customer loyalty with your fast and satisfying services. With Foodnerd POS, Get instant alerts for all your online orders on your Android and iOS mobiles anytime, anywhere, and cut down additional operational costs for your restaurants.
Inventory Management
Manage your inventory effortlessly and efficiently with Foodnerd POS and have a birds-eye view of your inventory. With Foodnerd POS, you can automate your inventory management as it instantly generates a purchase or transfer order, optimizes the level of stocks available in your inventory, manages cash flow, and strive to maintain stock level with minimal waste. Foodnerd POS updates inventory counts for you with the help of cloud-based inventory management tools and makes sure that you never get out of stock.
Menu Management
Create and manage multiple menus of your restaurants with Foodnerd POS and Increase customer satisfaction and loyalty. The Foodnerd POS provides you a centralized way to manage all your restaurant operations. Such as recipe management, central menu management, food categorization, menu display with top-selling items, signature dishes, etc., that prompt the customer to order instantly. You can easily edit and make adjustments to your menu manually.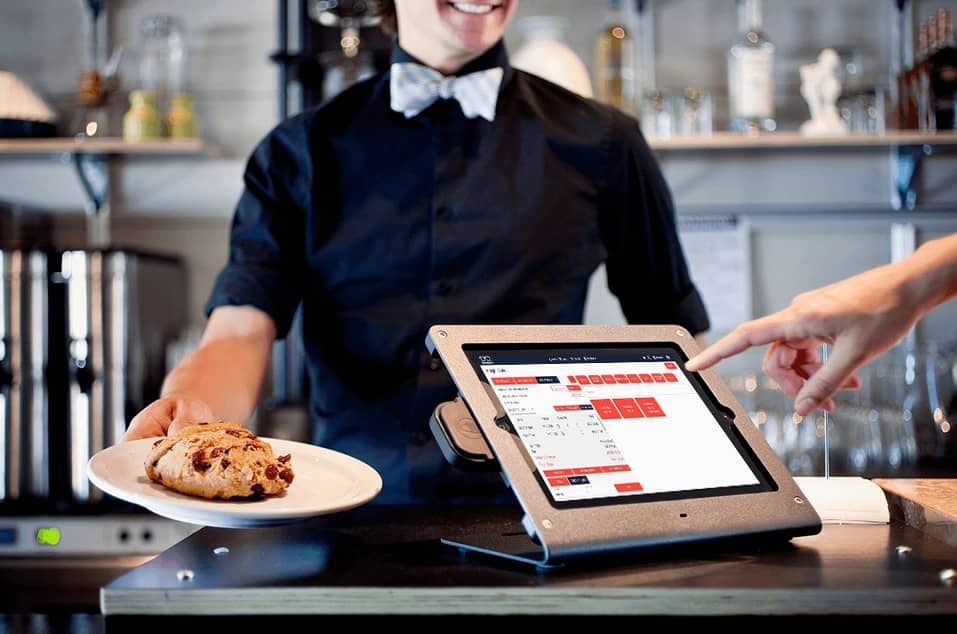 Online Ordering
Foodnerd simplifies the restaurant operations with a digital ordering experience that brings convenience and flexibility to customers. Foodnerd POS is a complete solution that allows you to gain customer loyalty, increase profitability and manage plenty of online or dine-in orders from a single dashboard. Its built-in online ordering feature provides a user-friendly delivery, pick-up, and dine-in experience and reaches more customers.
Kitchen Management
Foodnerd POS integrates with the kitchen to eliminate the need for pen and paper order and improve order accuracy. Your team would view and prepare food as per each order receipt and eliminate the possibility of errors through verbal communication. Foodnerd POS provides you quick navigation of your orders which results in accurate and fast services. It manages multiple kitchens, tracks inventory, processes the payment, and runs orders efficiently.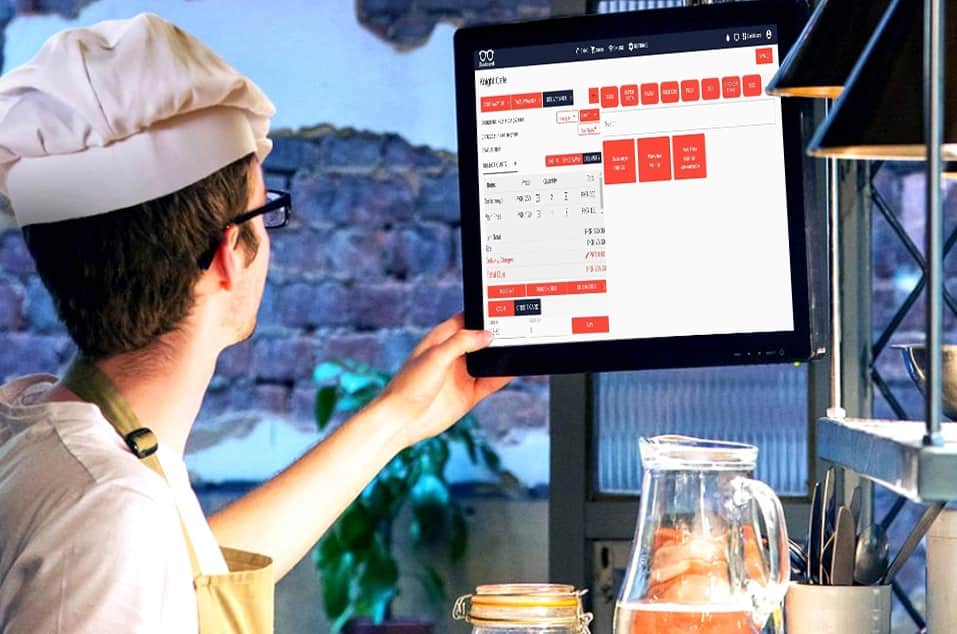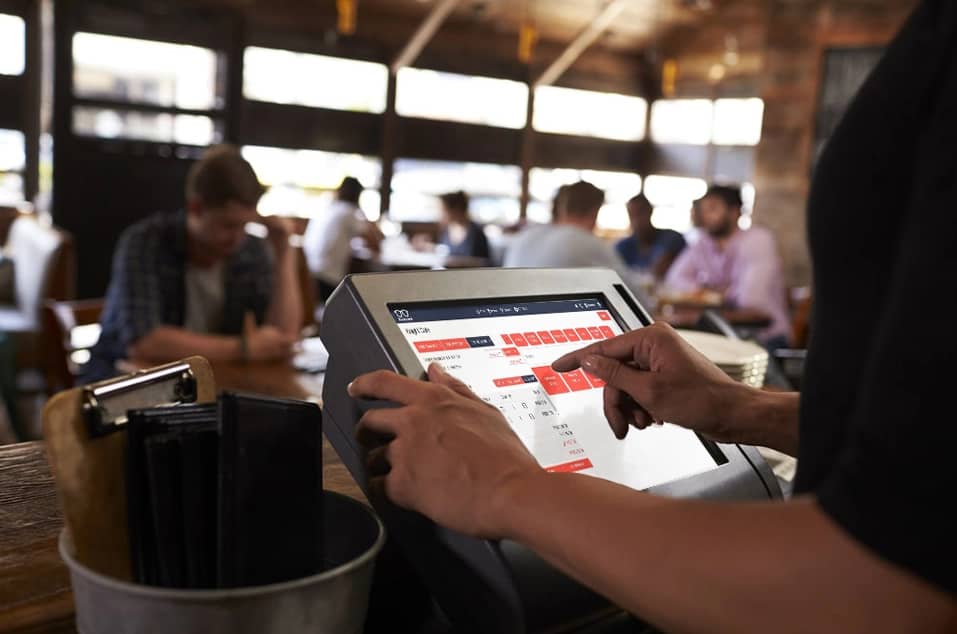 Customer Management
Stay close to your customers, engage with them regularly, Show them love and keep them coming back. Foodnerd POS captures the customer information and keeps all the data of your customers in a single place. It Grows your customers' database directly during transactions, adds and manages customer accounts, keeps them connected, and sends them promotional SMS and emails to keep your business top of mind. Foodnerd also has the potential to reach new customers and allow you to broaden up your presence on social platforms.
Promotion Management
Give your customers attractive offers and discounts to grab their attention. Collect customer Data and Run an effective market campaign because Foodnerd POS provides a sophisticated promotion engine to design and run attractive marketing campaigns. It allows you to use real-time POS promotions to precisely target your customers and send them exclusive promotions via Facebook, SMS, and email that may attract more people. They end up buying different items along with promoted ones.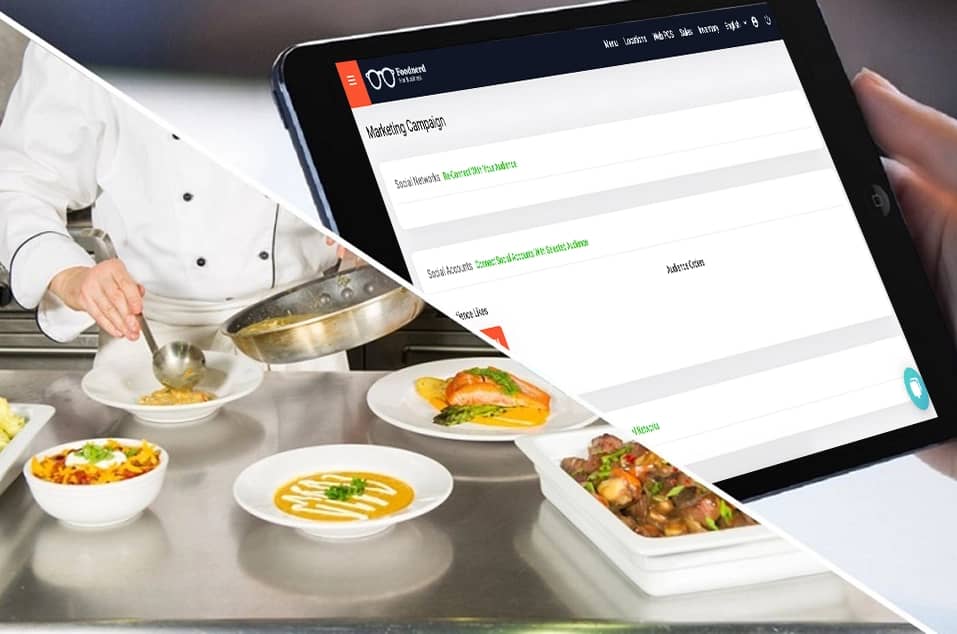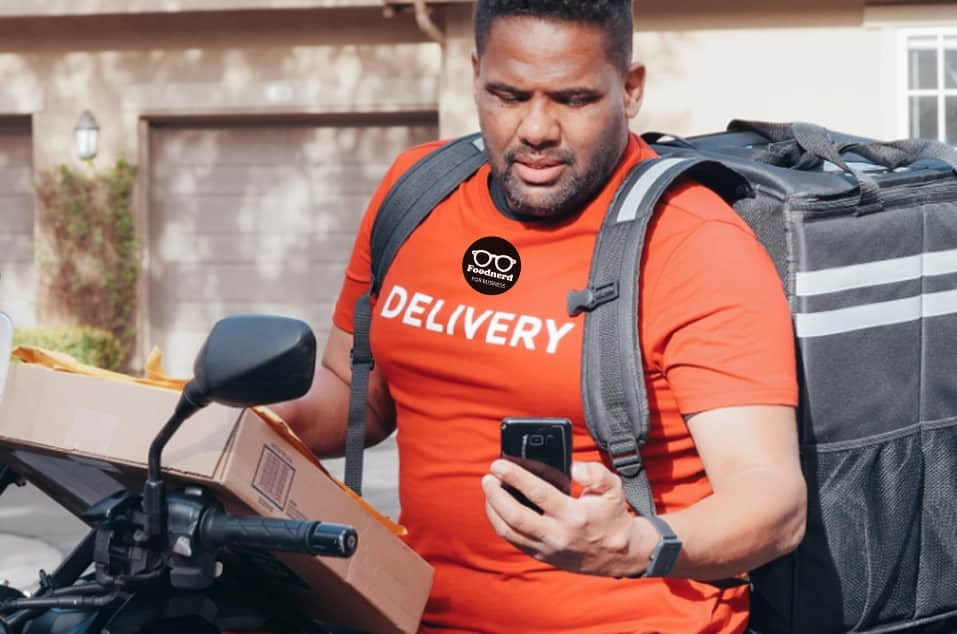 Delivery Management
With Foodnerd POS, give your customers a taste of swift delivery, optimize your operations from door-to-door, manage deliveries effectively, receive orders, and process payments. It allows you to easily accept orders placed in person, online, over a phone, or via third party platform and takes your business to the next level.
Advanced Offline Mode
Even if your internet connection is down, keep your business running confidently and not worry about network outages anymore. Foodnerd provides you an advanced offline & online mode that enables your POS to run uninterrupted operations. When the internet connection is restored, it synced the data immediately. This feature doesn't require any additional requirements or costs.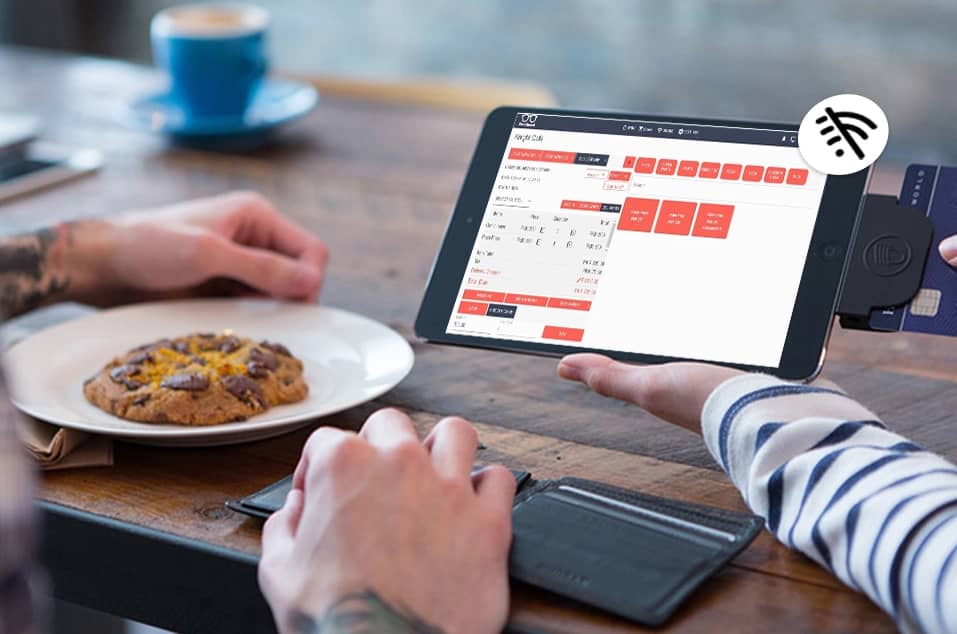 Devices Compatibility
Foodnerd POS is specifically designed with numerous features that can quickly run on any device or terminal efficiently. It runs perfectly on Android, iOS, Desktop iPad, and tablets.
Sales & Audit Report
Foodnerd POS provides you detailed report and insight about your top or least selling items that will save you hours of headache and enables you to make informed decisions. It gives you information, visual tables, and critical graphics of your day-to-day restaurant operations. It also identifies the common vital trends that provide you a deeper understanding of what's happening in your business. Where ever you are, you can always check all the reports from Foodnerd POS cloud or mobile dashboard apps on iOS and Android.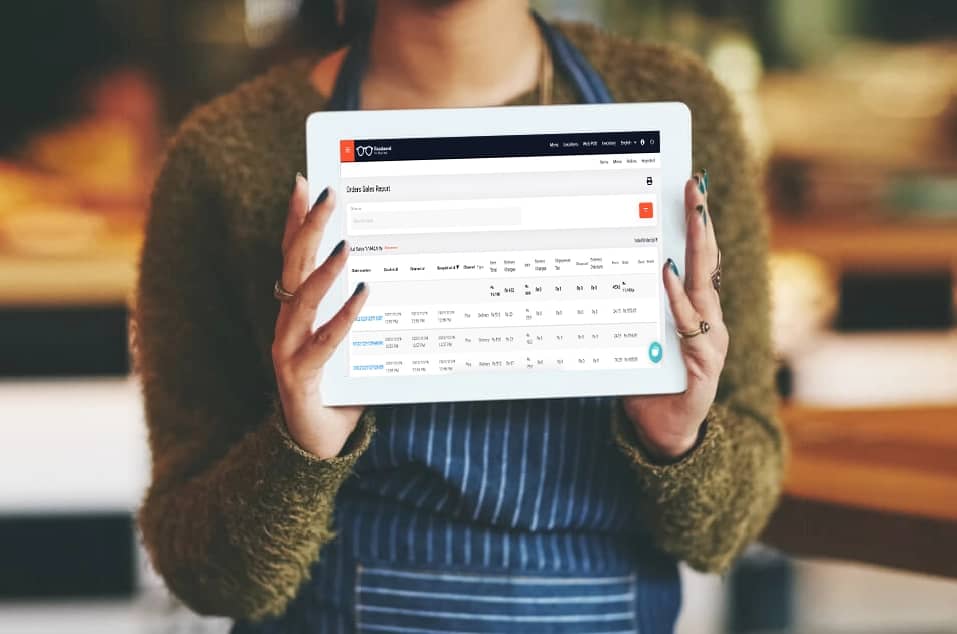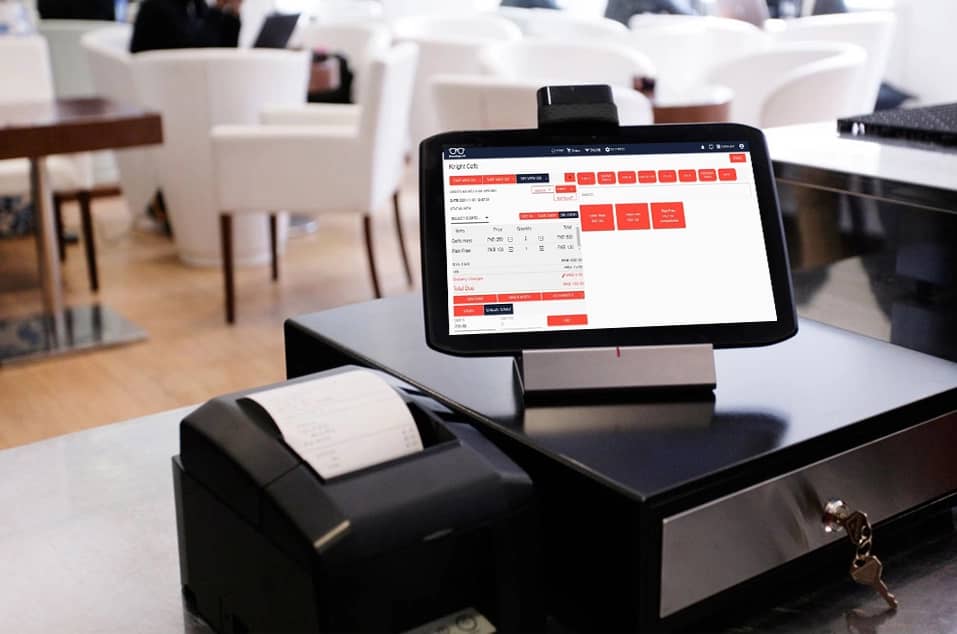 Cash-in & Cash-Out
Foodnerd POS allows you to maintain a cash ledger. It keeps track of your cash flow and maintains a real-time view of your daily cash-in and cash-out reports. You can also hold a cash drawer, and with rich permission settings, you can assign cash drawers to staff and managers accordingly.
Multi-User Mode
Foodnerd POS gives you the ability to access various features and assign different elements to your staff as per their role and needs. You can restrict access by setting them multi-user IDs and maximize the users as per the needs of your business and change it over time.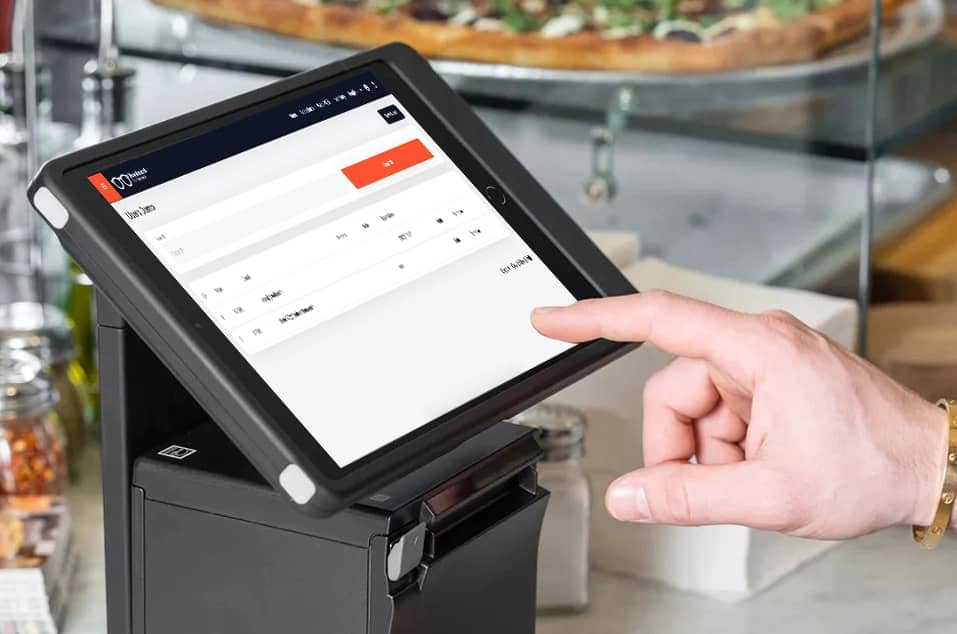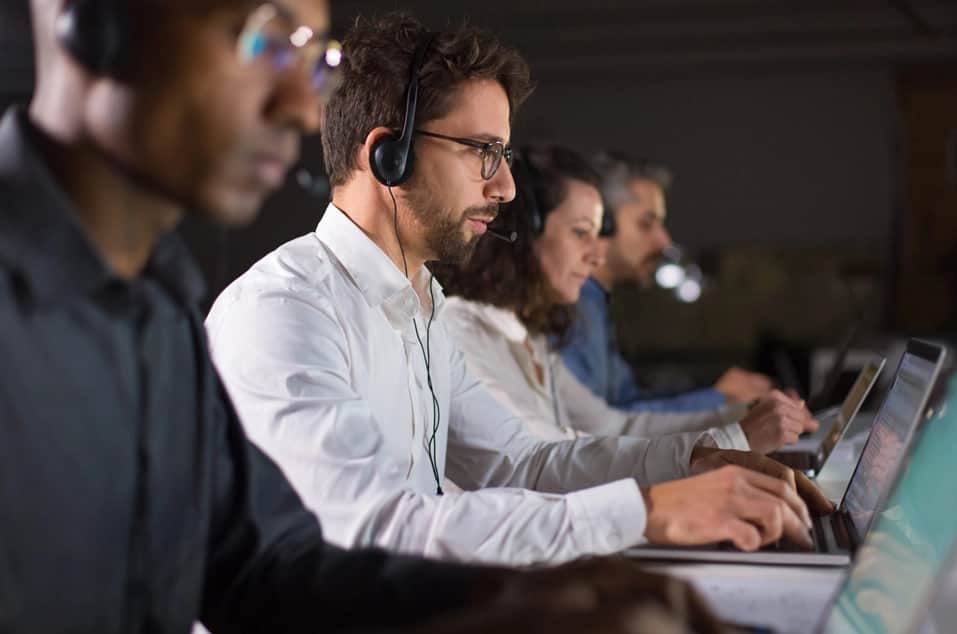 10/7 Customer Support
Our professional team of Customer Support takes care of everything. We are always here to assist you and address your queries. Feel free to contact us for every issue ranging from migrating your current POS system to set up your business. Our specialists will personalize it as per your preference and train your staff to grow your business from day one.
Tap New Customers
Your new customers are out there, ready to be discovered online. Foodnerd has potential to reach new customers and allow you to keep you to broaden up your presence on social platforms. Give them new offers and discounts to grab their attention.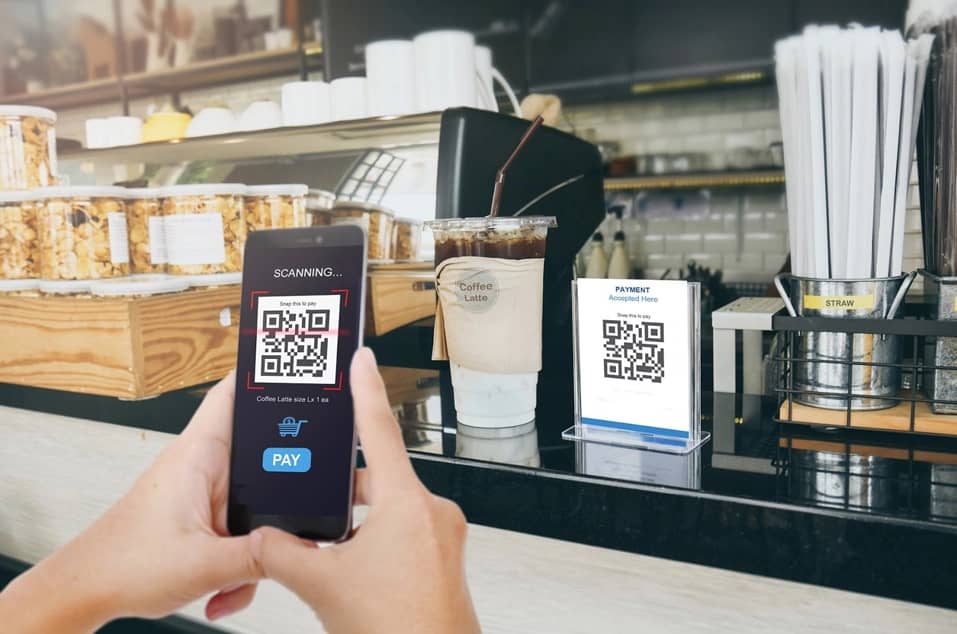 Contactless Ordering
For customers' safety in the pandemic era , foodnerd provides a contactless ordering and payment solution that optimizes the restaurant's reputation and pushes them to the digital age. It gives users a virtual platform to place their orders and even pay without valuable direct interaction with restaurant staff. Ultimately, it will increase sales, decrease labor, and keep the customers comfortable and safe. The customers can also scan the QR codes on their mobiles, view the menu on their smartphone, and then order the food directly without any human contact. The contactless ordering feature of foodnerd will provide restaurant owners an ultra-modern way of giving a contactless dining experience to customers where they will not get disturbed by the unnecessary involvement of the restaurant staff.
Messages
Foodnerd POS system provides customers with text message platforms and online chats that help to better engage with audiences. It also provides a third-party gateway for sending SMS and notification to customers and making them up-to-date with your product and services.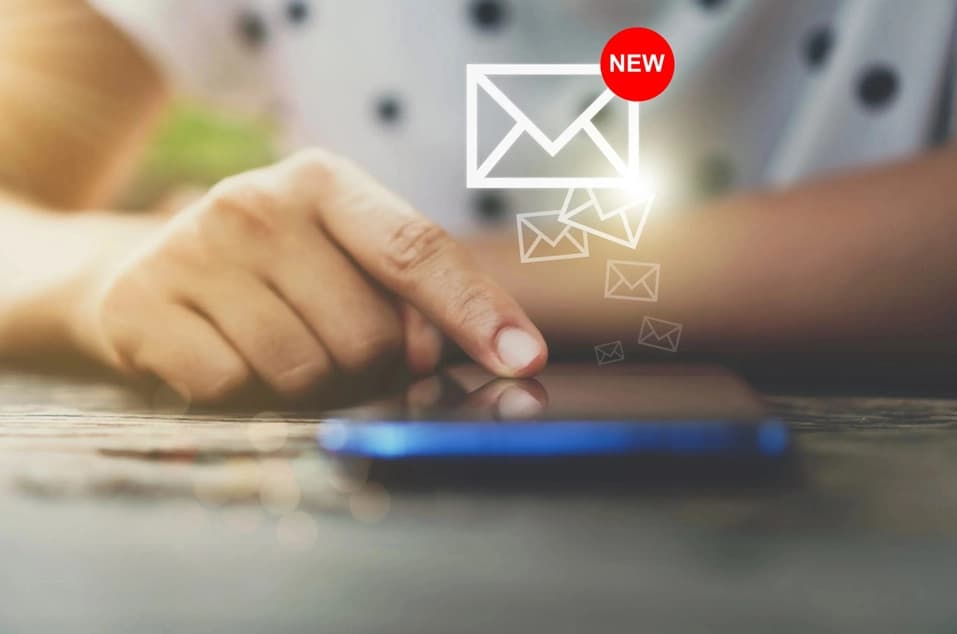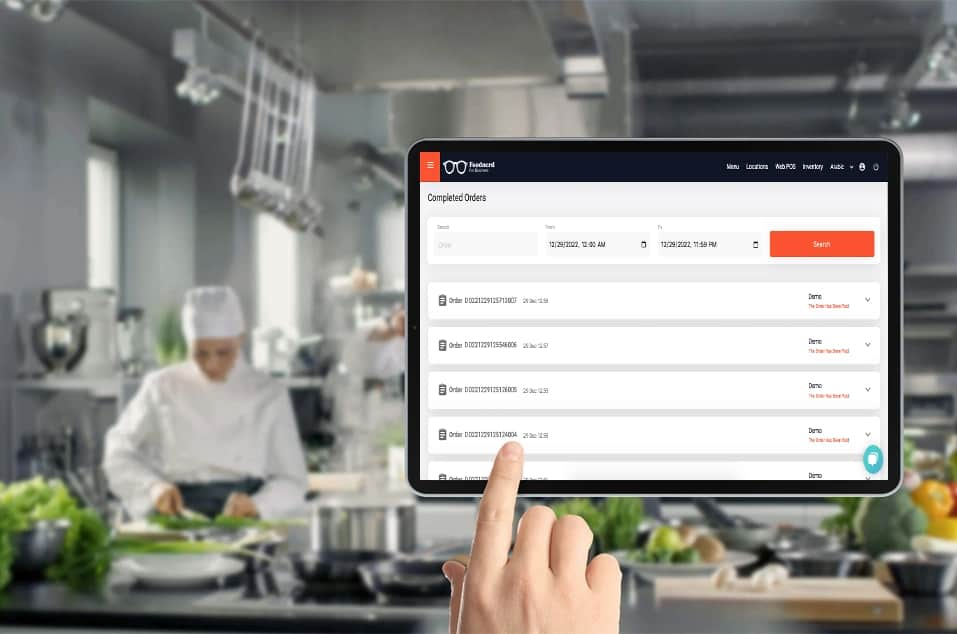 Ordering Setting
Foodnerd POS provides you a flexible and affordable way to maintain your order efficiently. It acts as an assistance tool and gives customers quick and efficient services through a fast order-taking mechanism.
Advanced Ordering/ Extra Delta Prices
Foodnerd gives users an advanced ordering mechanism for the smooth functioning of restaurant management. With its up-to-date tools, restaurants can display a professional-looking menu on their website while customers can easily order food online. There is also an extra delta price feature that gives users additional options to add something to their menu with an extra expense. Ultimately, it provides restaurant owners leverage to increase the customer menu and sales cost.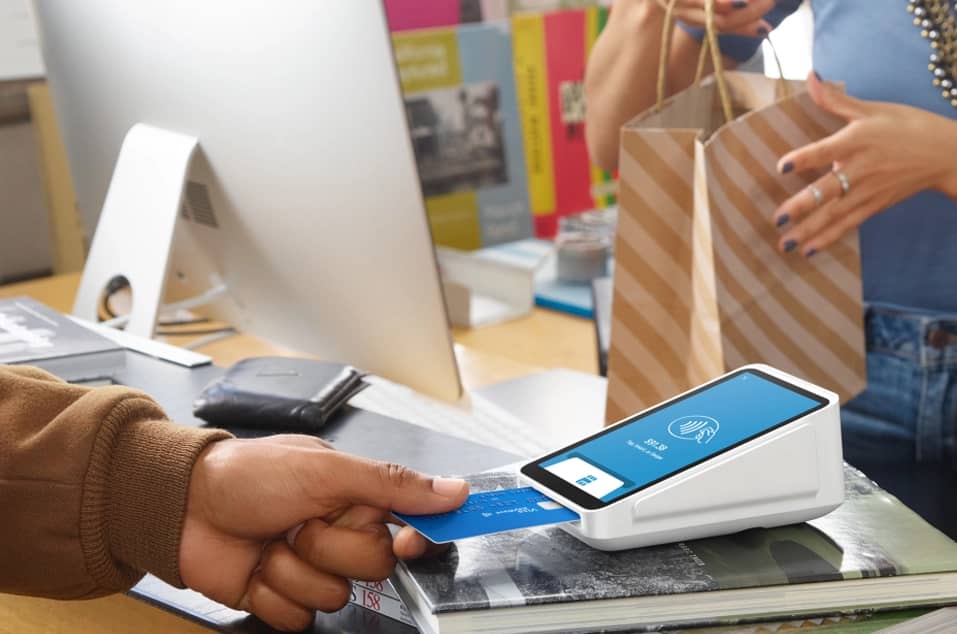 Supports Multiple Payments
Customers always demand flexibility in payment and e-commerce infrastructure. That is why Foodnerd POS supports multiple payment methods and provides customers the convenience to choose from the extensive range of payment gateways. It creates transparency in the transaction process. Users are able to use credit cards, cash, easy paisa, jazz cash, PayPal, and stripe.
Business App
Foodnerd POS gives users their smart business App, which is exceptionally compatible with android, Linux, window, and iOS. With the foodnerd business app, users can easily order the food of their choice from different restaurants.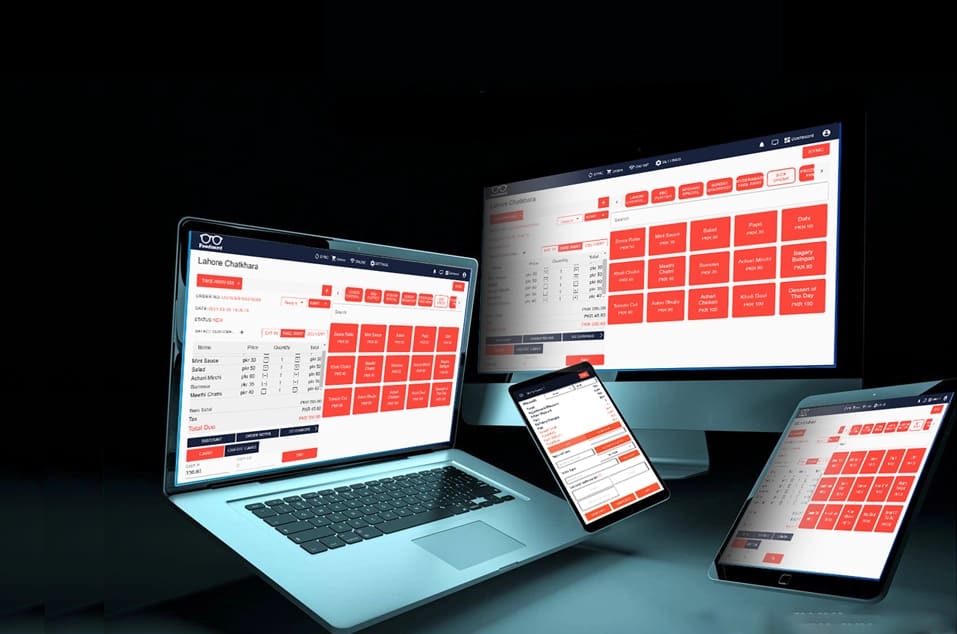 HRM
Foodnerd Point Of Sale Solution is a smooth digital assistive tool that allows HR managers to apprehend the employee's performance and the restaurant's overall operations. It provides the HR flexibility to manage internal HR functions from employee data management to payroll, recruitment, benefits, productivity, task management, and many more. The Foodnerd POS allows managers to be more productive and innovative. It integrates all the processes of a restaurant into a single platform.
Minimalistic Design
Foodnerd POS has a user-friendly interface with easy, fast, and accurate systems that improve visibility and reduce usability barriers. The specialty of a foodnerd minimalistic interface involves clarity, simplicity, comprehensive functionality, high attention raito to core details. It eliminates non-functional decorative elements and helps users to view the core, intuit, and purposeful features.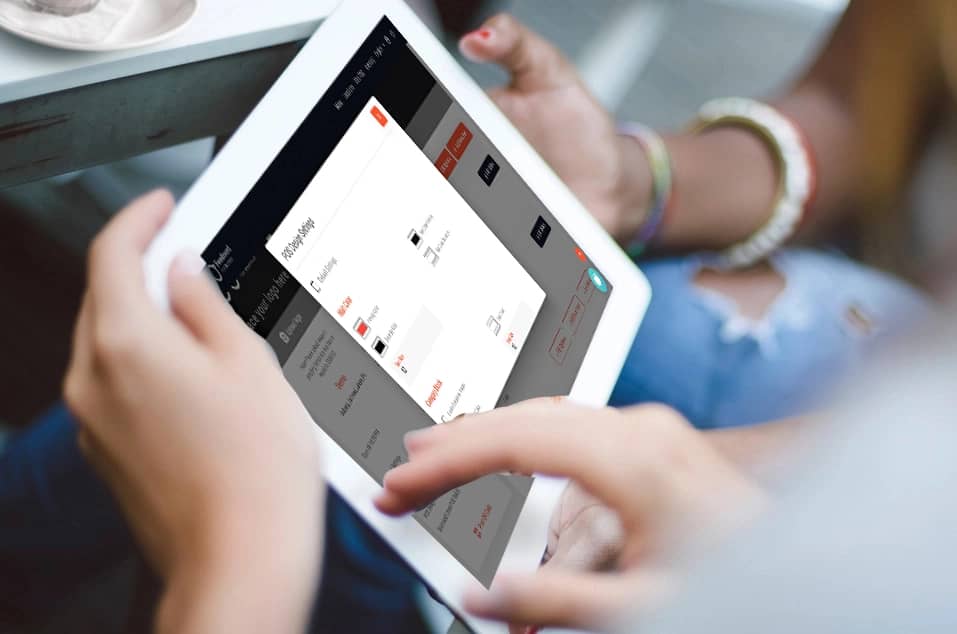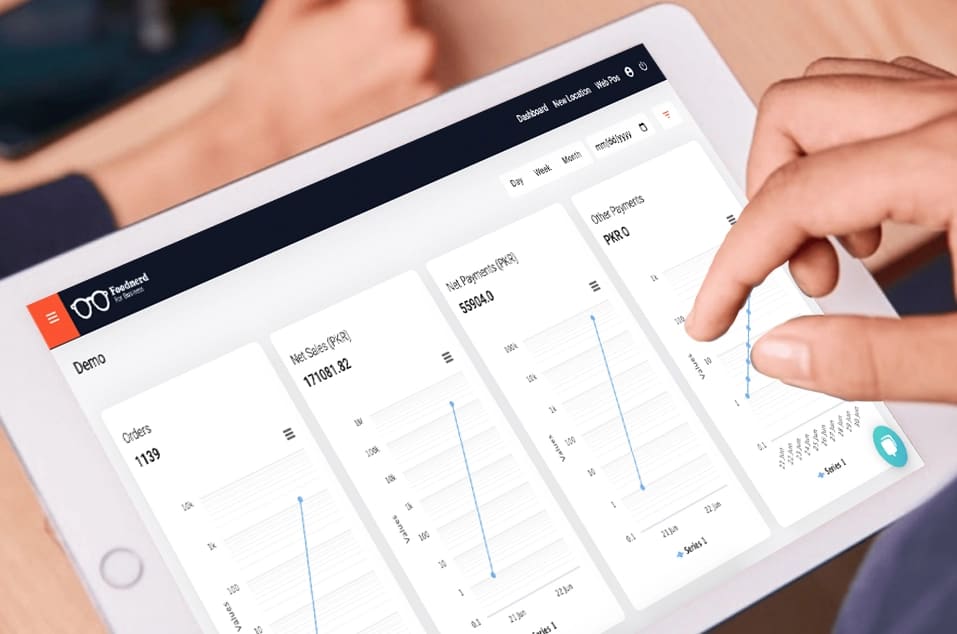 Sales Analysis
Foodnerd POS presents multiple data analysis options. It conducts a comprehensive weekly, yearly, and monthly sales analysis and gives managers accurate reports to make better decisions. Its powerful data management capability provides seamless data compatibility and consistency that gives you a detailed view of your business's overall sales performance. Foodnerd POS also creates and access multitudes of data points about customer's buying behavior and preferences and gives you more valuable insights.
Up-Selling
One of the most outstanding features of foodnerd POS is upselling, which will make your primary product more expensive. It augments customers' orders, gives them purchasing suggestions, and entices them with more exciting items that will automatically encourage them to spend more. Foodnerd upselling features will give your business the leverage of increased profits and high margins.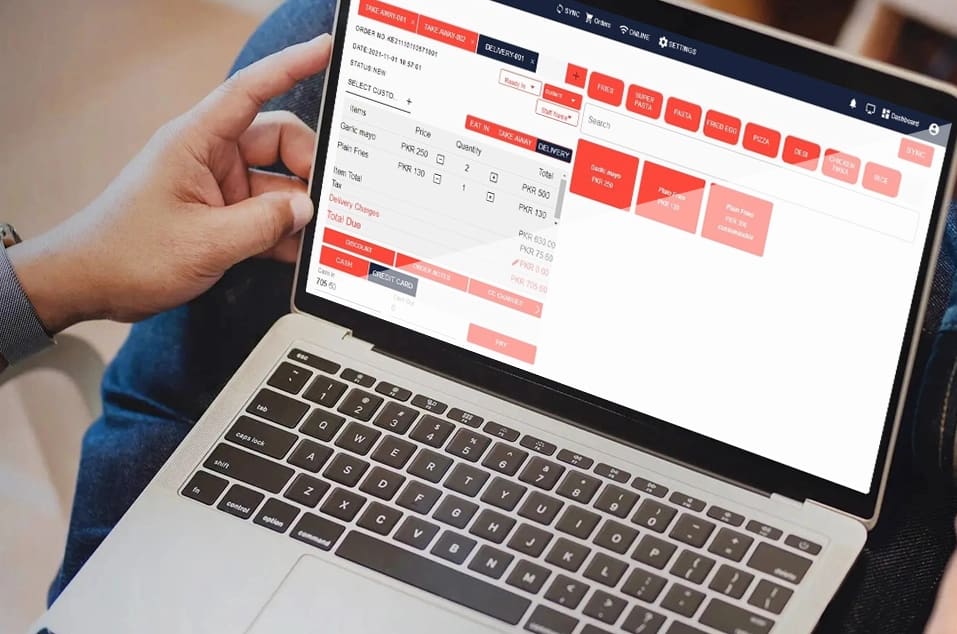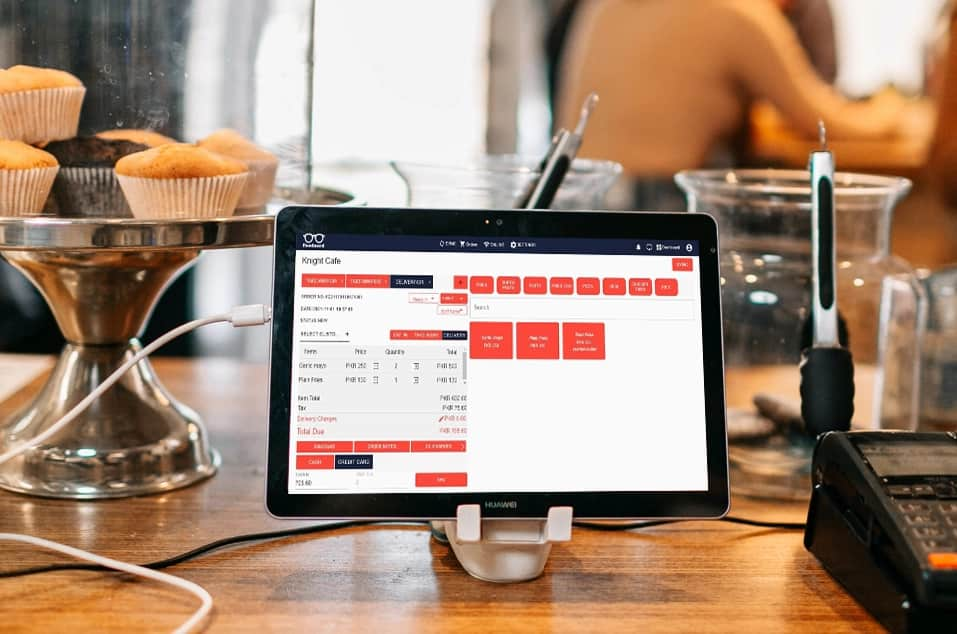 Cross-Selling
Foodnerd also has a cross-selling feature that entails the customers to purchase a comparable higher-end product at a reasonable price than the one he intends to buy. This feature will ultimately bring in more sales for the restaurants.
Multiple Users Rights
Foodnerd POS provides multiple user permission features. It gives managers the authority to limit the access of certain features to selective people who can view or make changes to restaurants' data and confidential information. With foodnerd multiple users right parts, the managers have access to all the features. At the same time, they also create custom roles and choose specific people who have permission to access particular features.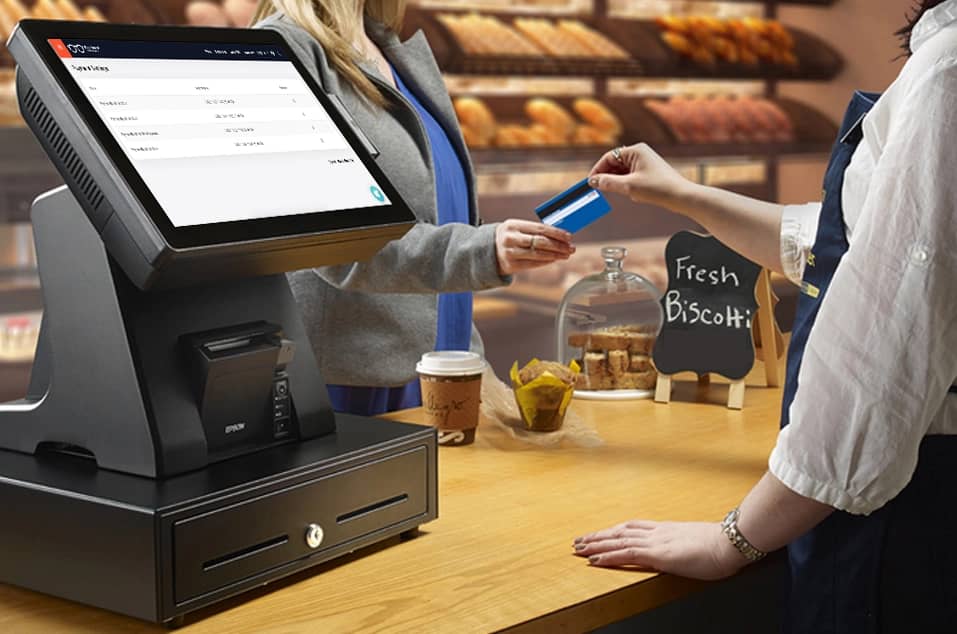 Two-Factor Verification
Foodnerd POS supports the two-factor verification and keeps online transactions safe and secure. The two-factor verification feature of foodnerd adds an extra layer of security in the management operations.
White Labeling
Foodnerd POS gives users an off-the-shelf solution where the user has the opportunity to rebrand and resell their exclusive offerings to the end-user. With the foodnerd white labeling, feature users can keep the internal and external brand identity and immediately get benefits because they can only focus on building their brand and client base and grow the business organically.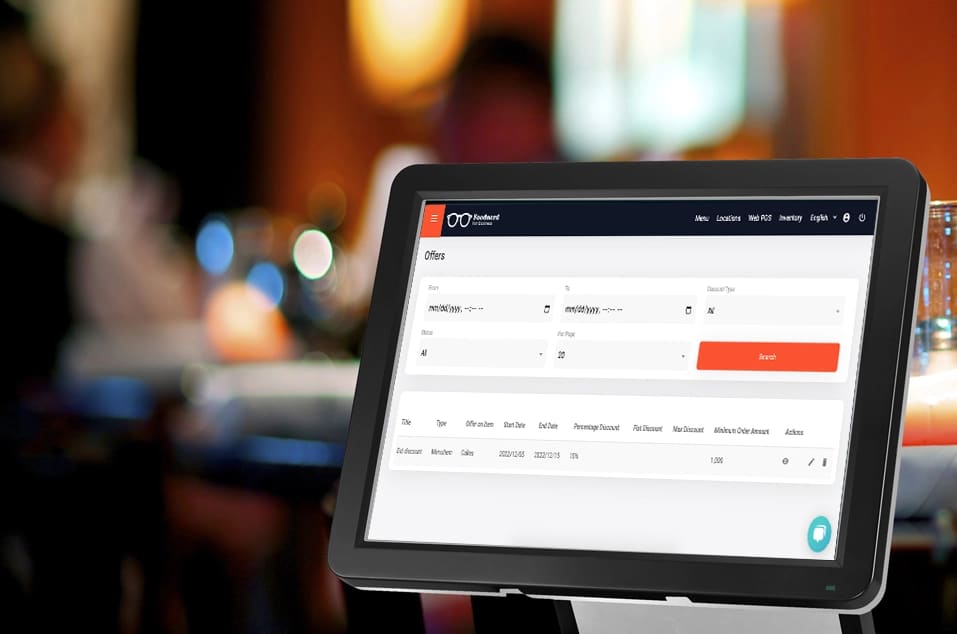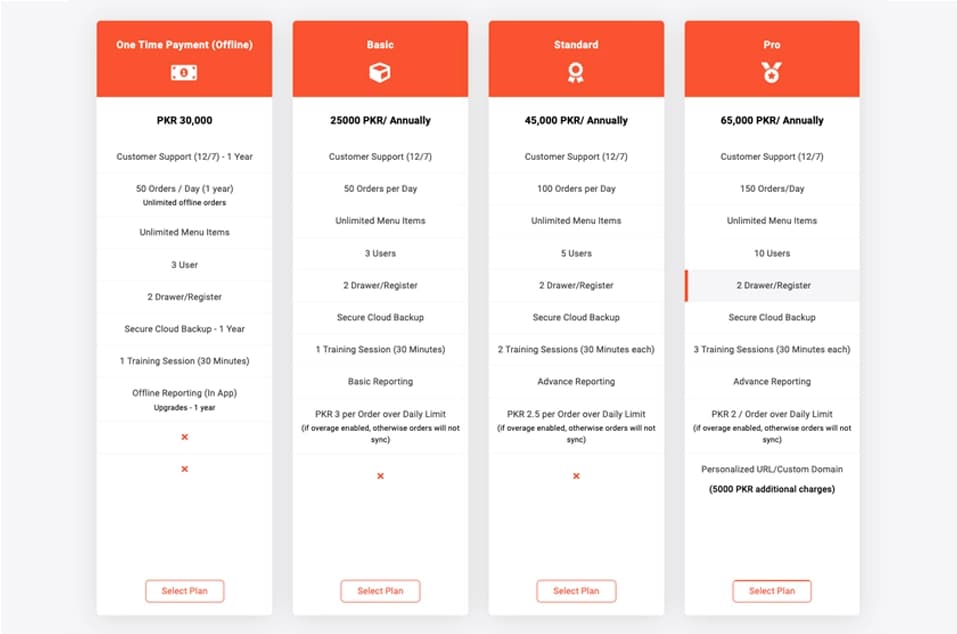 Four Packages
Foodnerd POS gives users the subscription services bundled together in four different packages':' Free, Basic, standard, and Pro. each box comes with more exciting and additional features.
Return Phase
Foodnerd provides a more consistent and unified return processing experience with the help of return transaction operation. No matter whatever the process of the transaction has been carried out. Foodnerd POS supports the smooth processing of returns originating from customers' orders, such as pickup or delivery, already invoiced.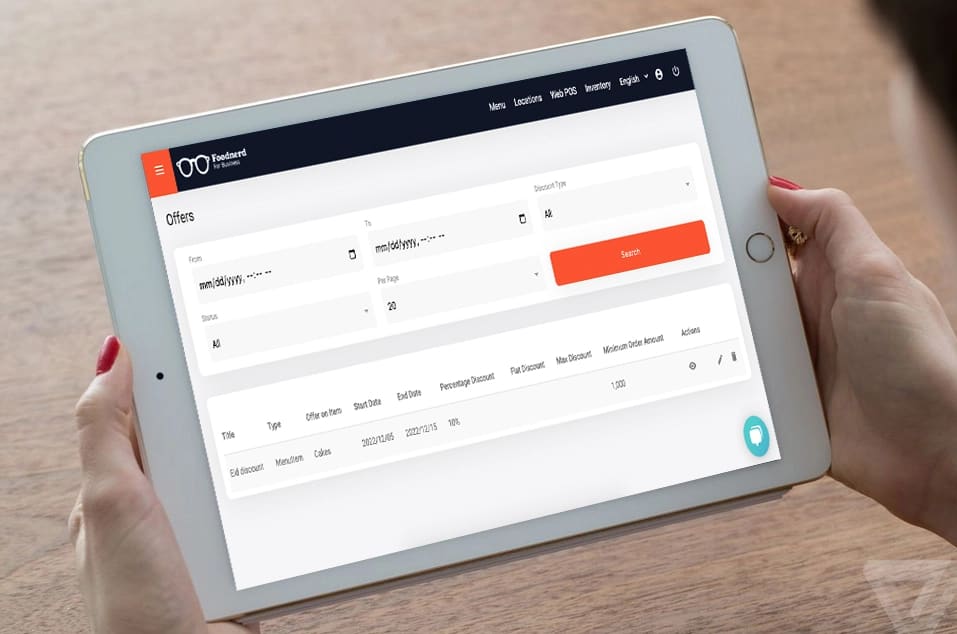 Discount And Coupon Feature
Foodnerd POS allows users to apply discount coupons and promotion tools where users can generate coupons for special occasions that automatically grab more customers.
Multi-Language Support
Foodnerd supports multi-language, including English, Urdu, and Arabic. It provides users more comfortable experience. The user can just select their preferred language, and then they will get the content in their preferred language, which they can readily understand.
Inventory Management Tracking
Foodnerd POS has inventory tracking capabilities that provide managers a more comprehensive view of their inventory. It regularly updates information about inventory status and other details regarding damaged, returned, rejected, and on-hold products.
Data Collection
Data collection and storage is one of the most crucial and challenging things for businesses. Managers are always seeking to utilize the technology that prevents data loss. Foodnerd POS stores data in its cloud storage. No matter wherever you are, your data will be securely saved in its cloud server. You can always access your data remotely.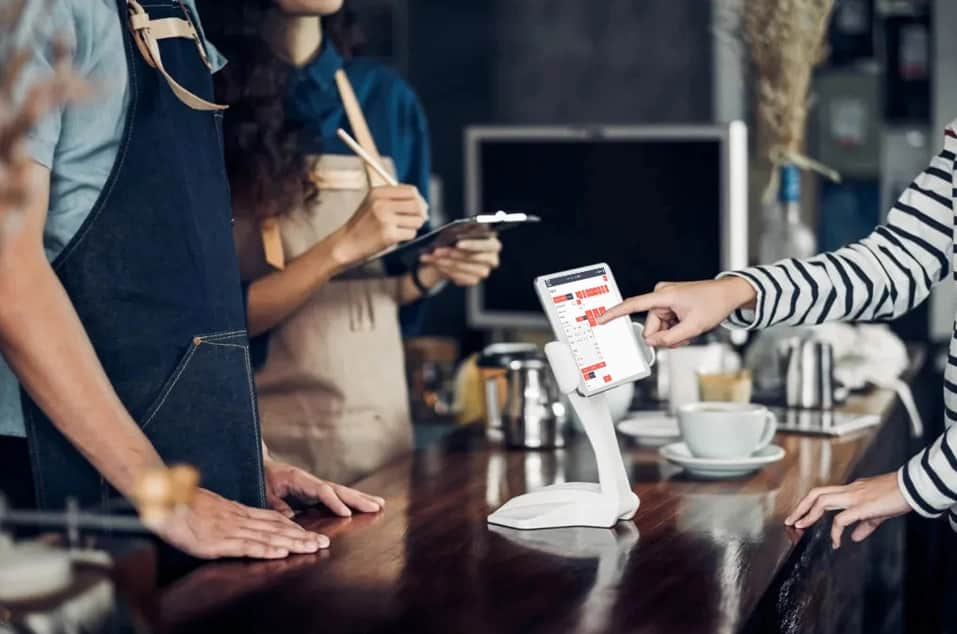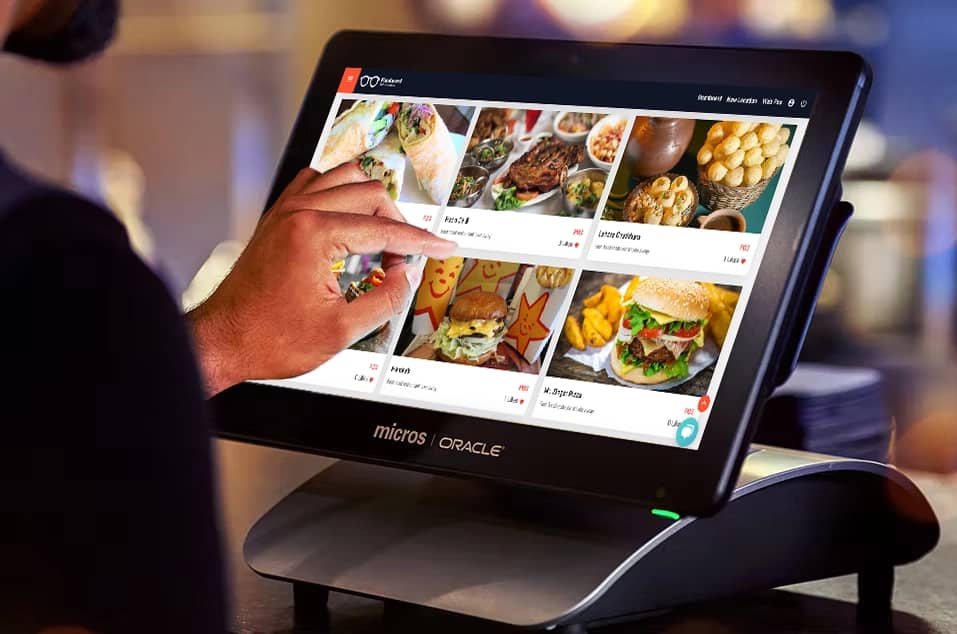 Handle Chain Of Restaurants
The most prominent problem managers often experience is maintaining operation consistency in managing multiple outlets located at different locations. However, Foodnerd POS eases the manager work because it supports various restaurants with its cloud capability and modern solution. Now a restaurant manager can remotely operate its multiple chains of restaurants located in different locations.