Foodnerd presents POS Software Technology at UK - Restaurant & Takeaway Innovation Expo 2022
The Foodnerd paved its smooth way towards United Kingdom with the successful exhibition of outstanding restaurant management technology or Restaurant point of sale software solution at the two-day event from October 19, 2022 to October 20, 2022 at the Restaurant & Takeaway Innovation Expo, which took place at ExCel Exhibition and International Convention Center, Royal Victoria Docks, London
With Foodnerd active participation in Restaurant and Innovation Expo 2022 Foodnerd has achieved another milestone The event went well with multiple potential investors that approached Foodnerd. Many companies have shown their interest in partnering with Foodnerd while different restaurateurs have registered to use Foodnerd POS software technology in their restaurants or cafes.
The restaurant and takeaway innovation expo 2022 turned out to be really great for Foodnerd and gave the opportunity to boost profits, build the brand, grow the business and much more. Many potential clients visited our representatives at booth U83, engaged in detailed discussions and appreciated the innovative restaurant point of sale software technology. Not only this many investors showed their prospective interest in Foodnerd reseller opportunities and affiliate marketing.
Different leading companies in restaurant industries that were attending the Event (Restaurant & Takeaway Innovation Expo) also visited our representatives and signed up for the partnership with us. All in all, the event went well for Foodnerd. It was a highly interactive event that exceeded Foodnerd brand awareness towards the wider niche. The response rate of 80% of people were positive towards the product.
Regarding Foodnerd's participation at the Restaurant & Takeaway Innovation Expo 2022, one of the company's representatives stated.
" We have cultivated exciting opportunities by exhibiting the revolutionary restaurant management Point of Sale software technology with palothra of features that would innovate the restaurant business for the better. Also we exchanged multiple ideas and strategies with like-minded professionals and restaurateurs that opened up valuable networking opportunities for Foodnerd."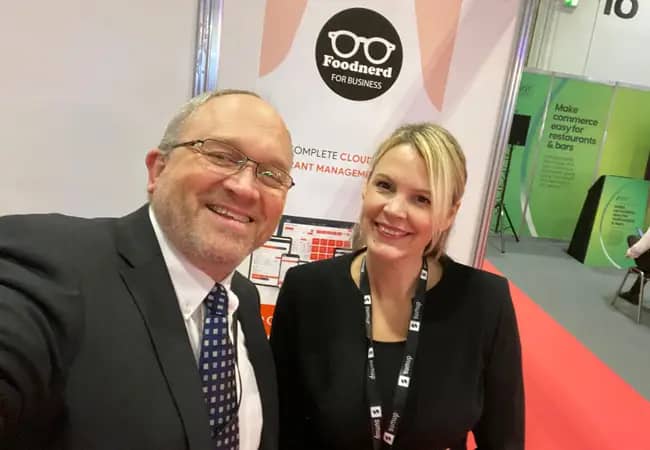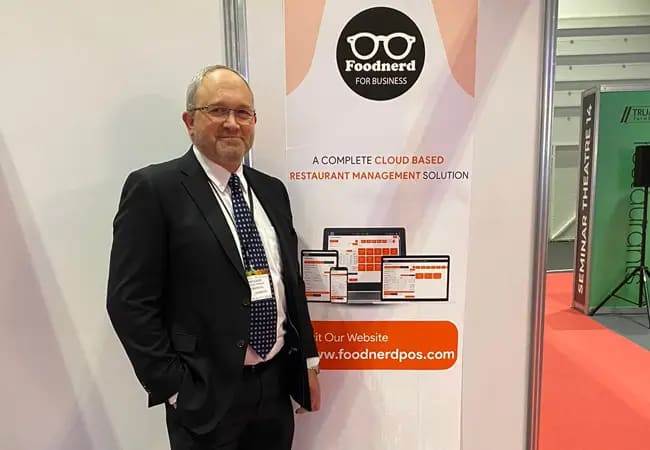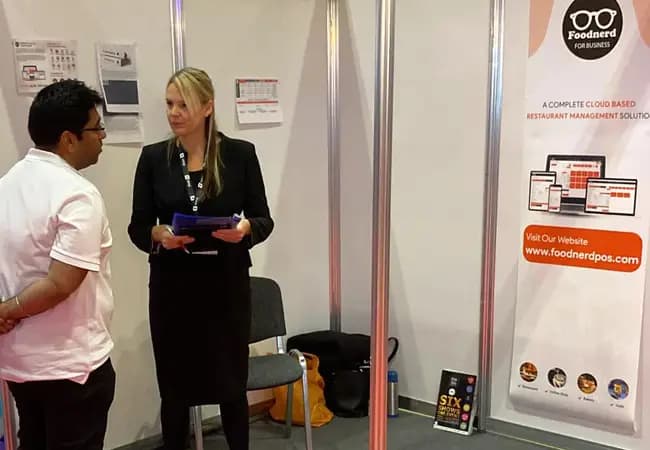 About Foodnerd:
Foodnerd is a Cloud-based point of sale software specifically designed for restaurants of all sizes. Foodnerd POS helps restaurants to streamline operations, increase revenues, and deliver an excellent customer experience. It provides you with cutting-edge POS software that allows you to stay on top of your business. Foodnerd gives restaurants an online marketing platform where they can showcase their restaurant presence online and reap the benefits.
Contact: