Foodnerd
It's an online marketplace that provides an edge to restaurant owners to display their business over the web and win clients online. With foodnerd.pk, users can easily view the list of the best restaurants, fill their cart with the yummiest food, and place the order online. The foodnerd.pk best food delivery platform will deliver their tempting food to their doorstep within a minimal time.
Visit Now
Foodnerd Ordering App
Foodnerd.pk has a native food delivery App that gives restaurants a portal to display their food menu and allows customers to choose from the range of products, order the food online without interacting directly with staff and track their order in real-time. The foodnerd. Pk food delivery app is compatible with Android and iOS.
Download App Now
Foodnerd Native POS
Foodnerd has a cloud-based desktop, Android, and iOS-enabled point of sale system designed to give restaurants all the tools required to elevate operations and increase the efficiency of their restaurant(s). With foodnerd, POS restaurant operators can turn their smartphone or tablet into a virtual platform where they can easily manage their sales, inventory, and employees from everywhere and at any time. The manager can also engage more customers and ultimately increase the
Visit Now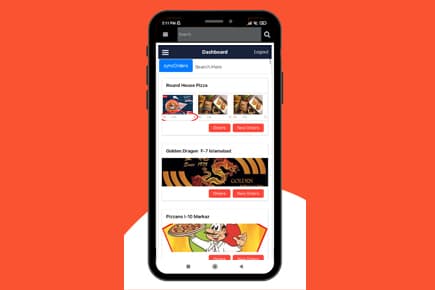 Foodnerd Electron POS Build
Foodnerd has an electron POS as well which is a desktop build. It is installed in your operating system with an advanced payment processor and automated calculator. Foodnerd POS electron build is mostly operated by your cashier. It keeps track of your incoming and outgoing orders. It has advanced ordering, checkout technology, and in-built offline or online functionality that easily syncs up your order details in case of a network outage.
Visit Now
Food delivery App for Rider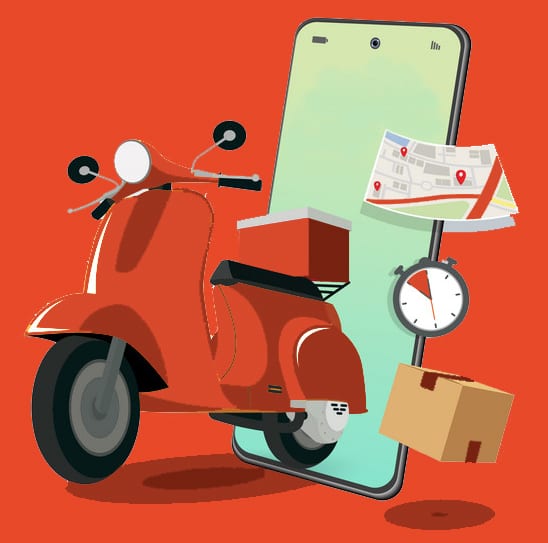 Online food delivery in Islamabad
Order food online in Islamabad Today! Because Foodnerd makes it easy for you to enjoy your food anywhere, any time. Islamabadians love to taste different cuisines. They prefer cuisine over their moods. Sometimes they prefer fast foods, while sometimes, their craving switches to Desi, Chinese and Italian. Foodnerd is always there to serve your craving. Foodnerd has a partnership with restaurants that bring the best of cuisine and fastest food delivery service. All you have to do is browse through the restaurants enlisted in the capital city on the foodnerd's app or website and order your meal online.
Online food delivery in Lahore
Lahoris have the most refined taste buds. Food chains acknowledge this, and thus they always prefer to deliver food promptly. Foodnerd has partnered with countless restaurants catering to fast food, Asian, Chinese, and Italian cuisine in Lahore to provide its users with the best food delivery service. All you have to do is browse through the restaurants enlisted in Lahore on the foodnerd's app or website and order your meal online.
Online food delivery in Rawalpindi
Foodnerd also freshly delivers the food at doorsteps in Rawalpindi. People of Pindi love eating, ranging from Pindi wala burger to Desi Chargha. Foodnerd has partnered with different restaurants in Pindi. Whether you want to eat the best pan Asian cuisine in town, desi food, fast food, or anything, foodnerd gives you the solution to every craving. If you are a resident of Rawalpindi, you are only required to download the food delivery app and browse through the list of online restaurant catalogs enlisted in the foodnerd app, and order food online whenever you want.
Download App Now