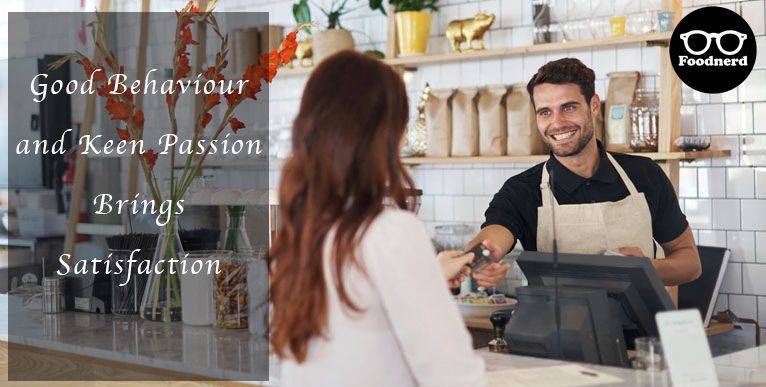 Nubaira Ahmer khan"

2021/08/06

0 Comments

0 Likes
The first impression that counts is good manners. No matter how excellent your products are, you will never satisfy your customers if your services are not good. It is advisable always to love and own your customers and give them reasons to love you and come back. Your customers are your precious asset that generates massive revenue for your business. Your customer satisfaction and the best customer service at your restaurant are crucial to your business success, so always treat your customers with care and precautions. A customer's psyche gives preference to their comfort and respect, while the food taste is always their secondary concern. Most customers visit restaurants just to enjoy hanging out with their friends, and they only prefer those places that provide them excellent customer service experience.  
How To Do Better Customer Service
Sophisticated restaurant owners are always concerned about delivering better customer service at their restaurants. The thing is how to do better with your customers. Managing a restaurant with good manners and perfect etiquette has always been given priority in the restaurant industry, so it is not a big deal. 
Below highlighted some of the magnificent tricks that will provide you insight into providing good customer service at your restaurant.
Make Excellent Customer Service Foremost Priority
From the beginning of your restaurant, always make better customer service your top strategic importance, settle all the matters, and design strategies accordingly. Keep your restaurant staff happy first and provide your employees a separate training for better customer service. Ultimately you'll see how happy your customer will be because when your team is satisfied with you, they interact happily with your customers and keep them happy. You attract more customers when you streamline your restaurant service operations by offering quick services, advanced and attractive technology that reduces wait time, and advanced reduces labor inefficiencies and optimizes restaurant operations. Introduce unique and creative cuisine in your restaurant. It will attract more customers to your restaurant as people love adventure and creativity.
Treat Your Customers With Royalty
Royalty attracts more customers than anything else. When you provide your customers with royal treatment, they are more likely to be attracted to your restaurant. To treat them with royalty, you have to notice every minor and significant detail, such as from walking into your restaurant to going out, you must give customers royal treatment. Consider some tips for excellent customer service below: 
Greet them nicely on a door, give them a luxurious experience.

Say them, Sir/ Ma'am, whenever you interact with them.

Make them feel like a home.

Don't ask them directly about their meal charges. First, finish everything, like clean the table when they are done, and then hand them over their bill nicely.

Bring creativity to your restaurant decor, update your restaurant furniture and revamp your space. It will bring positivity to customers.

Respond to customers' concerns immediately, focus on customer's issues, empathize with them, clarify their problems, resolve their issues and apologize to them quickly instead of arguing with them.  
Incorporate Advanced Technology In Your Restaurant
Now the world is in an advanced age where the business adopts revolutionary technologies to advance your restaurant operation, such as kitchen management, reservation, order placement, and cash payment. All these advancements will convert your restaurant operation fast, reliable, profitable, and most accessible. There are different restaurant software that is specifically designed to advance restaurant management operations. One of the most revolutionary software for restaurant management is Point of sale software. It is highly advanced software that retains the capability to monitor sales, customers, staff, budget, profitability, and inventory with its advanced cloud-based capabilities. The use of light Speedlight-speed POS will automate your restaurant and optimize the customer experience. There are many restaurant POS, but Foodnerd Point of sale system software is a high-end scheduling software with outstanding capabilities that enhances your restaurant operation capabilities to a great extent and improves customer loyalty.
Provide Customers With Multiple Options To Enjoy Their Meal
To provide customers better restaurant service, obsessed them by offering numerous opportunities to enjoy their meal. Ultimately, with these robust options, you'll likely elevate your customer experience to the next level.
Some customers prefer to dine in, while others want home delivery or takeaway. Therefore, you have to offer them convenient services according to their choices.

Similarly, give them multiple payment options via cash, credit card, or internet banking. Hence whenever your customers forget to bring their wallets, they can pay online.

Additionally, give the customer an option of contactless order, and it can be possible with the integration or adoption of innovative technology. For instance, place scan cards on the table or digital tablets through which customers can easily order their food and cater themselves without interacting with staff. Different software offers contact-less ordering options to customers, such as foodnerd POS.
Write a Comment
0 Comments