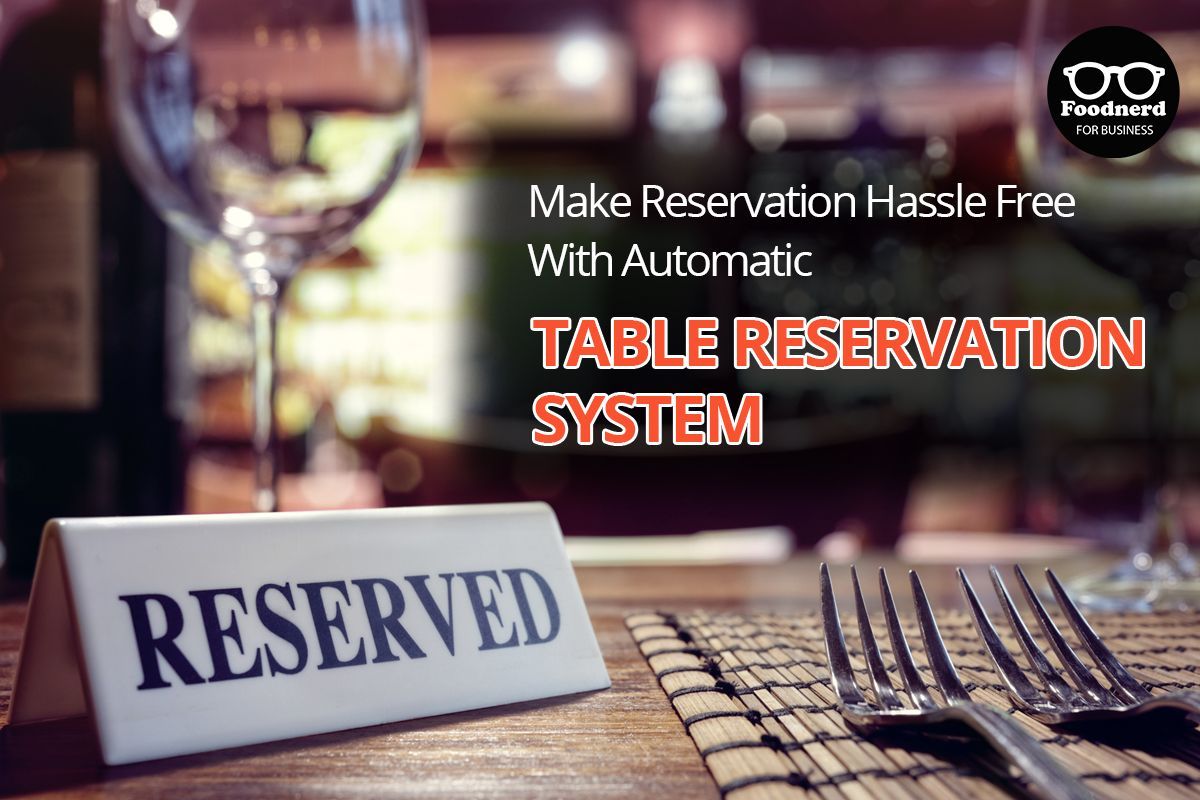 Nubaira Ahmer khan"

2022/06/13

0 Comments

0 Likes
Are you tired of manually reserving the tables? Or have you ever mishandled a table reservation? Well, in the restaurant industry, managing table reservations is nothing new. At the same time, it is the most critical aspect of your restaurant because customers mind this thing if they don't find space to dine in. Therefore, if you want to increase your restaurant's ranking and advance in speed and efficiency, continue reading because we have highlighted all the details related to online restaurant reservation systems. 


What Is Automated Table Reservation System 
The restaurant's reservation system lets guests book their table online while at the same time informing the owner about the new reservation, the already booked area, reservation cancellations, and no-shows. The online reservation provides complete-house table management. It lets the manager sell their services online and keeps the hassle away. Nowadays, table reservation apps are working very smoothly in enabling restaurants to connect with new customers and accept online reservations, ultimately elevating their restaurant's ranking and profit. 
Read 
Why Should Startups Focus On Gifting For Employee
Importance Of Online Restaurant Reservation Systems
The online table reservation system has gained a colossal advantage, especially in the post-COVID era. Customers are well educated and analyze the major and minor things critically. If some restaurant has terrible reviews, the customers will never visit them. At the same time, customers prefer ease over everything else, so if they find a comfortable experience at a particular restaurant, they prefer to arrange their gatherings specifically at this restaurant. Hence online booking systems for restaurants are a significant facility nowadays that will grant your restaurant a competitive edge over your rivals. 
Read 
Tips For Merchants To Lower Their Stress Levels
How To Identify And Prevent Fraud In Your Business
The Best Restaurant Reservation Software
Foodnerd POS is the most accurate, secured, convenient, and exact point of sale software for a table reservation and kitchen management. It lets your customer reserve a table priorly to reaching the restaurant. It is a feature-filled Point of Sale solution that enables staff to manage the restaurant reservation, track space availability, and improve the table booking process. The Foodnerd POS not only lets you manage your customers but also grants you the opportunity to give customers a user-friendly platform to manage their orders and transactions. It also allows managers to create special promos and discounts.
Similarly, the first rule to finding the best online restaurant reservation system is to consider its features, pricing package, and Cost. Well, foodnerd rank best in everything. Its cloud-based capability gives it extra perks for being the best online restaurant reservation system. 
Read 
5 Necessary Point Of Sale Hardware Components
7 Quick Benefits You'll Find In Retail POS Software
Write a Comment
0 Comments