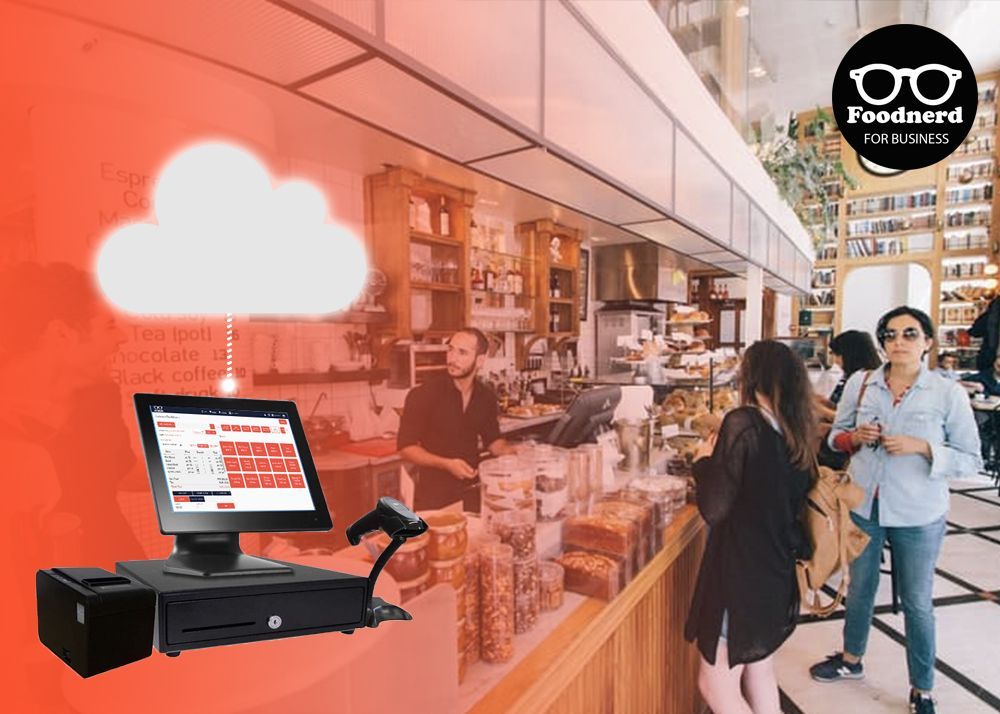 Nubaira Ahmer khan"

2021/11/10

0 Comments

0 Likes
Technology has brought a revolution in every industrial sector. Now the businesses are eager to adopt new ways that bring efficiency. It is believed that with the gradual advancement of innovative technology, the organizations should modify their business operation according to the latest requirements of time; otherwise, they will be stuck in the disparity of modern or traditional ways of doing business. Furthermore, the new ways of technology brings ease and efficiency. You had to cancel your plans in the past because you couldn't leave your workplace or business. Now in the present, you can work anywhere and anytime, even if you have to go somewhere and an urgent meeting comes, you can continue it. Similarly, If you don't have time to visit your organization because of the tough schedule or any other activity, you can operate and see the updates of your business anywhere. All the credit goes to cloud-based technology but what exactly it is? Continue reading it to know more about it. 
What Is Cloud-based Restaurant POS Technology?
Modern cloud-based technology is software that can be run anywhere or anytime with a secure internet connection. As shown from the name, cloud-based technology has opened up the boundaries and allowed business operators to run and manage their business from everywhere. Now you do not have to be confined inside the four walls to work or carry out your business operation because you can even manage your business from seven seas apart with the help of cloud-based technology. 
Cloud-based specialized software applies to every business. There are many cloud-based point of sale software currently existing for restaurant or retail stores. The Cloud-based restaurant POS technology allows a restaurant business manager to manage the complex business operations in an automated way and thus save time, cost, and errors. One of the significant points of cloud-based technology is that it heavily relies on the internet. 
Benefits Of Cloud Computing
Cloud-based restaurant POS provides many functional benefits to end-users, such as: 
It protects users from the extra cost of spending and keeps the business expenses aligned. 

Cloud-based technology proves to be highly affordable for small and medium enterprises. 

Cloud-based software helps the business in disaster recovery. If your hard drive crashes or due to any reason, you have lost your essential data. It will still be saved in your cloud storage.

Cloud-based point of sale software provides users mobility through which they can access information from anywhere with any device, just with the availability of an internet connection. 

If your device is inoperable, you may still store or use data from any other device. 

With Cloud-based software, businesses do not have to rely on expert IT professionals to manage their business operations because the Cloud-based technology automates their business operations and cuts additional labor costs. 

Cloud computing also saves the expenses of over-investing in the infrastructure to buy hardware and software and then setting up and running on-premises data centers. 

It brings efficiency with its speedy processes as with the help of cloud-based point of sale software; store retailers or restaurant managers can operate their business with a few clicks. 
Best Cloud-Based Restaurant POS Software
One of the most top-rated restaurants cloud-based POS software is foodnerd POS which is equipped with the latest solutions and features that helps restaurant managers to boost up sales, manage customers efficiently, promote the restaurants, drive revenues, delight the customers, maintain customer loyalty, attract new customers and provide the customer a very unique and attractive experience to dine in. With the help of foodnerd point of sale software technology, you do not have to spend extra cost on labor and infrastructure because the cloud-based technology gives you the opportunity to operate your restaurant operations with the gadgets in your hands such as a tablet, mobile, laptops, etc. 
Why Choose Foodnerd Cloud-Based Restaurant POS?
If you are thinking about why to choose a cloud-based point of sale software then you should consider the following points discussed below:
Accessibility 
The foodnerd cloud-based restaurant POS is easy to use. Similarly, it has all the latest features. You can also use it in offline mode as well. In case of a network outage, your point of sale software will still be functional. It automatically syncs up all the data when the connection will be restored. with foodnerd, there is no threat of data loss because your data is always saved in the cloud-storage.  
Contactless Ordering And Payment 
The cloud-based restaurant point of sale technology gives users contactless ordering and payment solutions and ultimately gives you several benefits. Now the restaurant owners do not have to worry about hiring waiters because customers can quickly scan the menu through QR barcodes and place orders online, and also perform transactions through multiple payment gateways. This will not only boost up your restaurant's reputation but will also promote customer loyalty. 
Secured 
Foodnerd point of sale cloud-based technology is highly secured and end-to-end encrypted with highly sophisticated and latest technology. Therefore, your business and customers' data and confidential information are always saved, because there is no threat of cyber attacks.
Real-Time Reporting 
Foodnerd cloud-based POS provides you real-time reporting regarding your business, warehouse, suppliers,  inventory, and everything, and always makes sure that you never miss out on any sale or customer and get out of stock. It also keeps track of your most selling products and keeps you informed about the trends and requirements. No doubt, with foodnerd cloud-based restaurant POS more accessible and extensive insights, you can make better and perfect decisions. 
Write a Comment
0 Comments