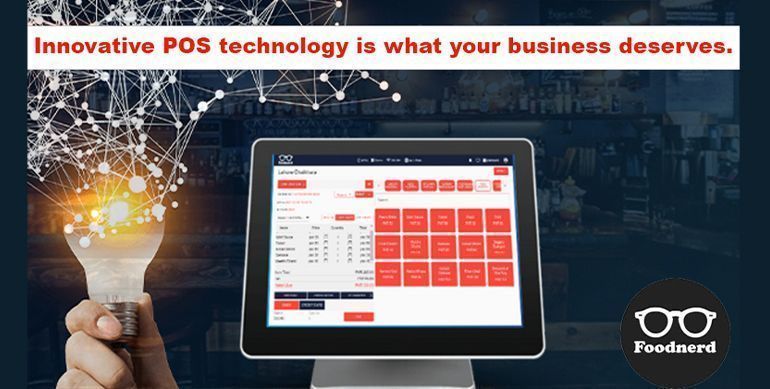 Nubaira Ahmer khan"

2021/07/30

0 Comments

0 Likes
While starting any business, it does not count how much capital you have because money does not guarantee business success but having a great business idea is the key to success. Suppose you are an owner of a
small business
 and wondering how to get the most from your 
small business.
 In that case, you should carefully evaluate your competitors, your potential resources, and your possible products and then assess your business plan, evaluate, and adjust it according to the latest requirements and technolo
gy. In the digitally advanced world, every small or medium enterprise is equipped with the latest 
POS (Point of Sale software)
,
which is considered a cen
tral part of many businesses that enable a manager to operate and keep track of their busine
ss operation anywhere, any time with a mobile app or through the web. 
POS For Small Business
Whenever the discussion on the Point of Sale software comes up, the first thing which comes to our mind is why small businesses need POS. However, the main point is that good POS software is considered crucial for small business success as it keeps up with the times, and hence with a modern POS system, you can grow your small business into a successful company. Investing money in a POS system proves to be a worthwhile decision as it improves the efficiency of small businesses. You can't afford to run your small business in the technologically advanced world without efficient point-of-sale software. It streamlines business operations, and it can serve customers in a more sophisticated way while saving time and money. 
Reasons Why Small Businesses Need A POS Software
Several reasons prove that POS is most beneficial for small businesses. One of the most foremost reasons behind the need for a POS system for small business is that competition in the business world is getting much more demanding, day by day. In contrast, small-scale businesses have more threat with the giant businesses retailers, so small and medium enterprises need to be more updated with the latest trends. They should not waste their time on the manual processing of their business operations, which is outdated and time-consuming.  
What Are The Benefits Of POS For Small-Scale Businesses?
An efficient POS system provides you with one solution to manage multiple business operations, including inventory, customers, and employees. It will take your small business upward without investing much in the outside resources. Additionally, it comes with several benefits. Some of them are highlighted below: 
The POS light speed software acts as a booster in increasing profit margins as it allows the small businesses to monitor their sales keenly and ensures no error.
The POS system simplified the inventory management of small businesses. Similarly, an integrated POS system feature makes it easy to stay on the top in inventory management. 
It boosts customer satisfaction and loyalty, and eventually, more and more customers will prefer your products and services. It also keeps the customer line moving with its modern and efficient services. 
Installing a point of sale software for small businesses is a cost-efficient and worthwhile investment because it generates more revenue, improves efficiency, avoids waste, and saves time and cost.
POS software drastically increases the speed of service and decreases manual operation management expenses.
Choosing The Right POS System For Small Business
Indeed, lightspeed point of sale software proves to be a beneficial tool for managing a small business. Retailers need guidance to choose the right inventory management software for their business, but many factors need to be considered while choosing a POS software. It is recommended that great POS software is always loaded with intuitive features that perfectly match your business needs and overcome your business burdens. 
Every small-scale business is different, and that is why there are different types of software that are specifically designed in a way that suits your business. For instance, if you are a retailer of a grocery store, then you need a POS that provides you instantly actionable information that enhances your store performance and allows you to expand your business. Hence, Howmuch point-of-sale proves to be the great POS system designed explicitly with actionable insight for small-scale retail stores. Similarly, suppose you have a small-scale cafe or food business. In that case, Foodnerd POS is the right choice for your business because it is specifically designed for restaurants to manage their operations efficiently.
Write a Comment
0 Comments