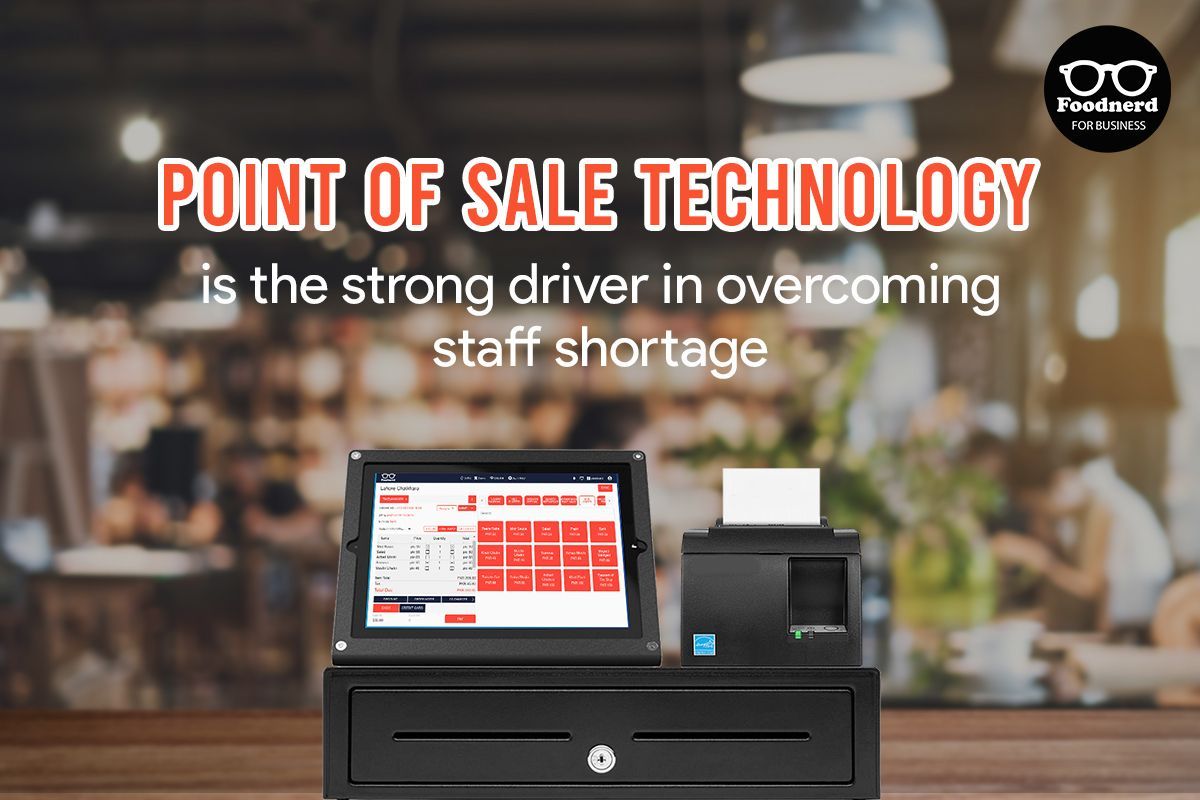 Nubaira Ahmer khan"

2022/04/06

0 Comments

0 Likes
Many restaurant operators complain about the dishonesty and mismanagement they often experience from their staff. Some employees work for a week or month, leaving without informing. Similarly, everyday restaurant owners advertise the need for staff because of the restaurant workforce shortage. The latest technologies understand the concern of operational hassles that decrease efficiency, and that is why they are emerging with advanced concepts that pave the way for managers to provide quality services to their customers and offset labor shortages with time-saving technology. Continue reading it to see how technologies are helping to manage labor shortages.
How Technology Can Help With the Restaurant Labor Shortage
After the emergence of the global pandemic COVID-19, many restaurant operators realize this factor that the latest technologies have much more to offer. There is no need to have a staff that receives orders or payments. Moreover, it is not necessary for customers to interact with staff regarding their orders because advanced technology solutions are now helping restaurants with their innovative features.
Being a good manager or business owner, it is your responsibility to adopt the latest technology and modify your business accordingly in order to free up your business from inadequate staff. Three out of four restaurant owners complained that they try to recruit much capable staff, but in a few days, they are left with very few people managing the front and back of the house, and it is pretty tricky and frustrating. However, many restaurant operators take practical measures of replacing the inadequate staff with highly competent restaurant management technology to manage their business operations successfully within the shortest span. From tracking sales to managing inventory and satisfying customers, technology is working efficiently to maximize efficiency.  
Read 
Cheapest Supermarkets In Islamabad
Contactless And Socially Distance Payment
Reporting 
Advanced technological software such as Point of sales software provides managers with accurate reporting of their available products, valuable forecasts, daily, weekly, and monthly sales analytics, and the overall financial statistics of the restaurants. The reporting software also checks the most selling and least selling products, customer buying behaviors, etc. It informs the manager about every tiny detail to enhance the restaurant's efficiency. 
Inventory Management
Technology is driving restaurants toward smart ideas. There are many inventory management software that continuously keeps a thorough check on the restaurant warehouse and inventory and always make sure that the restaurant inventory never gets out of stock. Similarly, the inventory management software also keeps checking on the most selling products. It gives managers automated suggestions to keep the most selling item in their stock to elevate sales and maintain customer loyalty.  Now gone are those days when restaurants used the outdated manual methods to count their inventory items and then save details on spreadsheets that mainly were error-prone. Hence the automated inventory management software gives managers a complete view of their inventory while automating their whole process to simplify their operations. 
Read 
Everything You Want To Know About SKU
5 Retail Point Of Sale Strategies
Cloud-Based POS 
The cloud-based point of sale software technology innovates the restaurant industry with its outstanding capabilities. In the past, there were the traditional POS software was only confined to one place and let the manager process payments; however, the modern Cloud-based POS technology become handheld, allowing the manager to operate their business operations including inventory management, warehouse management, marketing, and promotions, reports and analytics, multi-location management staff management and every single operation of the restaurant with the help of handheld gadgets such as laptop, PC mobile, and tablet., The good thing about cloud-based POS is that it is easy to use and accessible anywhere.
Contactless Order And Delivery
The restaurant industry is quickly forwarding toward digitalization and for that purpose, they have adopted different technologies for the ease of their customers. For instance, in order to automate restaurant operations, there are many technologies that can help manage labor shortages such as self-order terminals, QR codes, interactive menu boards, ordering Apps, automated kiosks, and a drive-thru that provide customers with contactless solutions to order their meals and experience contactless dining. At the same time, there are many ordering apps that retain a feature of contactless delivery in which customers provide all the required information while their orders are delivered right to their doorsteps without having direct contact with the rider. While the transactions have been processed by the contactless payment options. 
Contactless Payments 
The technology allows customers to pay at the table without giving cash in hand because they can make transactions online or through mobile wallets. This also makes it easy for restaurant owners to align their day-to-day operations and safe time. It also eliminates the need for a cashier and waiter who takes care of order payments. No doubt the contactless payment option increases the guest experience towards your restaurant because not everyone has cash all the time available with them. Additionally, customers nowadays prefer to make payments via card instead of relying on cash. The contactless payment option also reduces the staff interaction with customers simultaneously, and it also reduces the waiting time. 
Kitchen Management 
Modern technology increases efficiency in the front and the back of the house. It also helps the restaurants to overcome the labor shortage. As the back of the house efficiency is as significant as the front house, therefore, the kitchen display system enhances the speed by providing the exact details of orders in the kitchen through order tickets that are printed directly in the kitchen instead of relying on a staff to provide order details to the back of the house in which they often miss out details. The kitchen management technologies replace the paper ticket with a kitchen printer that helps kitchen staff to be more efficient and particular.  
Read 
Ways To Measure Return On Investment
Benefits Of Having Accurate Inventory
Write a Comment
0 Comments