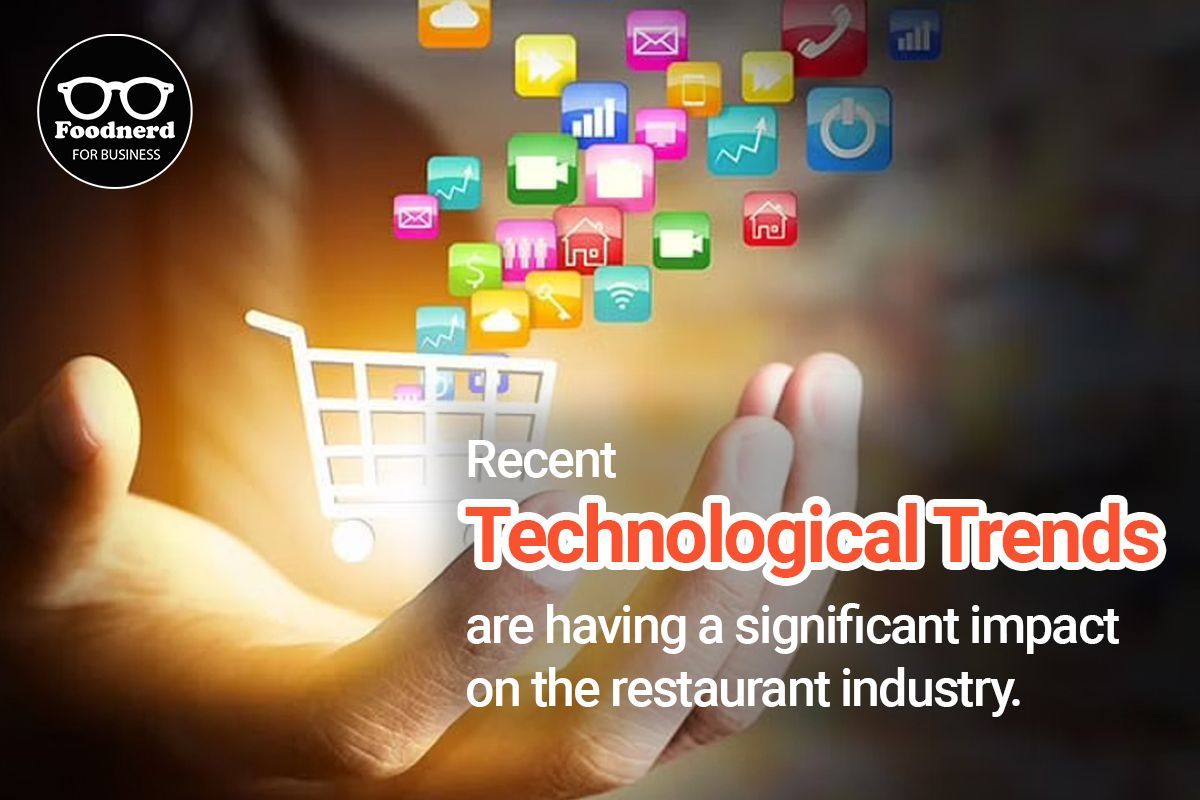 Nubaira Ahmer khan"

2022/05/27

0 Comments

0 Likes
In the past few decades, the restaurant industry has been seeing technological evolution, which is having a very positive impact in terms of profit, employee performance, and customer satisfaction. The world of information technology is driving the food and beverage industries to adopt the latest ways and marketing strategies to attract potential customers and reap benefits. Now restaurant operators have replaced the manual ways of doing business with automated technologies such as managing orders, using digital ways to accept payments, creating marketing and promotions and operating business operations anywhere in the world. We have highlighted the importance of technology in the food and beverage industry. Continue reading it to gain more insight. 
Impact Of Technology In Food & Beverage Industry
Artificial intelligence and machine learning are the disruptive technological tools that are constantly restructuring the competitive landscape of the food and beverage industry. Below, we have highlighted the impact technology has had so far on the hospitality industry.
The Smart Manufacturing Process
Advanced  technology eases every single activity, from planning to manufacturing to delivering. It helps the manager manage the workload easily and quickly. At the same time, with the help of smart manufacturing technology, a manager can easily utilize artificial intelligence  and easily monitor and optimize the production process. The smart manufacturing process tells the manager what to do. And when to do it? And they are significantly contributing to the entire ecosystem of the manufacturing process. 
Read 
Tips For Merchants To Lower Their Stress Levels
How To Identify And Prevent Fraud In Your Business
Multiple Payment Integration
The multiple payment option has also brought ease in the lives of customers and made them happier than ever. Nobody likes to carry huge amounts of cash in their wallet every time, and the restaurant industry understands this concern very well. That is why technology has introduced multiple payment options for the ease of customers. Customers can now  just visit restaurants or order food online while they don't have to worry about the payment because they can easily make payments in whatever way that suits them as there are various payment options such as mobile phone apps, online portals, QR codes, credit cards, debit cards, and many more. Many restaurants have introduced the pay later functionality as well, through which customers can pay a small amount while they can easily pay the rest of the amount later on, but within a specific duration.
Advance Online Ordering
The online ordering system has  become a new norm in the post-COVID world. As a result, the government  imposed a complete lockdown due to the fear of the spread of disease and, as a result, in a time of uncertainty, new opportunities arose, such as online ordering, drive-thru, ordering through QR codes, and mobile ordering. This advanced ordering phenomenon provides ease not only to customers, but it also eases the staff because they don't have to deal with a long line of customers and note down their order and then immediately forward it to the  kitchen staff. Now, customers can easily order online in the comfort of their home or they can easily order by scanning the QR codes or on their mobile, using the mobile App or  website. Furthermore, many restaurants have installed self-service terminals in which customers can easily choose the product of their choice, make transactions, and place orders online.
Read
4 Types Of Point Of Sale Terminals
Top 10 Advantages Of Using A POS System
Ensuring Consistency In Product Availability
Automated  inventory management has also proves to be a great game-changer in the technological world. Now successful restaurant managers do not have to worry about managing their inventory manually because there are many sophisticated inventory management softwares that provides ease and automation in keeping track of every single ingredient. The inventory management software always ensures that the important ingredients are always present on the restaurant shelf and restaurants do not get out of stock. One of the most significant features of automated inventory management is that it always ensures consistency in product availability, and for that purpose, it automatically generates alert notifications in the form of email and SMS  to keep the manager alert. 
Automated Units and Ingredient Management 
One of the most outstanding restaurant technologies involves automated unit and ingredient management; this eliminates waste. Now restaurant managers can easily keep track of the quantity of every single ingredient that is used for making specific items, and in this way, they will  only order a specific number of products. This not only reduces the wastage of products; it also increases efficiency and productivity as well.
The Best Restaurant Technology Software
The restaurant industry is facing huge competition because restaurant owners are adopting the latest technology quickly, and everyone wants to stay ahead of their competitors in order to gain a competitive advantage and maintain  customer loyalty. If you are also looking to enhance your restaurant business model and are concerned with the adoption of the latest technology, then the latest Cloud-Based Point of Sale Software technology is the best option that will enable your restaurant to stay ahead in the competitive market. The point of sale software is the most demanding restaurant management technology. It provides an all-in-one solution to manage customers, inventory, employees, orders, transactions, dealing with manufacturers and suppliers, and many more. If you haven't embraced any technology yet, then you must adopt it as soon as possible because 75% of restaurant owners are using automated ways to manage their business operations. One of the top rated restaurant technology software nowadays is Foodnerd POS. It provides numerous benefits in restaurant management and lowers overall costs. No doubt, Foodnerd POS software increased the sales, centralized all the operations of the restaurants, and allowed the restaurant staff to work seamlessly. 
Read 
Barcode Labeling Functionality
Write a Comment
0 Comments