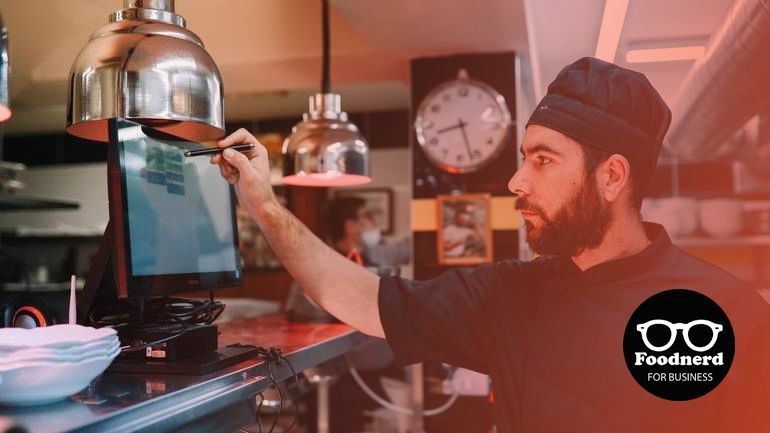 Nubaira Ahmer khan"

2021/10/29

0 Comments

0 Likes
You might have been aware of the barcoding functionality in your day to day activities but you might have interacted with grocery store vendors where you shop, and they just quickly scan your products and generate the bills within a few seconds. Have you ever thought about what exactly that barcoding functionality is? Well, the Retail technology has automated the processes by its quick functionality. It reduces the wait time in long queues on the cash counter, automates the processes of sending or receiving delivery order, and promotion messages, saves customer data, and builds a positive environment and connection between customers and retailers. Now the employees also feel at ease because the technology has streamlined many tasks, and they do not have to perform their duties manually and get stuck in hectic work. 
What Is Barcode Labeling?
Barcoding involves the printing operation. While the barcode labeling functionality is a term that consists in allocating unique series of numbers, inserting text, entering the production name, supplier date, packaging, or delivery date to the items present inside the restaurant or cafe that allows the manager to quickly identify, capture, monitor or manage the things easily and save from the hours of headache. Barcode labeling functionality is very significant, especially for the large stores or the restaurant, cafes, or hotels located in multiple locations because managers can easily find any item simply by entering its number of SQU. 
Why Do We Need Barcode Labeling?
Barcode labeling allows us to automatically store all the data about a specific product instead of manually recording the data. It is an automated process that keeps a manager away from manually recording the data. storing the data manually requires a lot of effort, and is prone to many errors. In the business industry barcode labeling proves to be game changer that offer different solutions that ultimately streamline the processes, reduces the errors and elevated the bottom line of an organization. 
Read 
Kitchen Receipt Management With POS
Importance Of Barcode Labeling Functionality In Restaurants
The barcode functionality in the restaurant or food industry, proves to be very useful, especially for large restaurants with multiple outlets located in different locations. Therefore tracking inventory or distribution of the product becomes easier. The major advantage of having barcoding in the restaurant kitchen is highlighted below:
Barcoding Functionality In A Restaurant Kitchen 
Barcoding functionality in restaurant kitchens helps you easily track kitchen equipment or certain items, and it will help you quickly locate the exact location where a particular item is placed. For instance, through the barcode software, each item in your kitchen is identified with a specific number so you can effortlessly search it out whether a particular item is still present in your inventory or not.  
Build Customer Loyalty 
The barcoding also enhances customer loyalty. With barcode labeling, you can easily add the description of each item with its information and specification. The customer can easily scan the information about what products you have used in your recipe and ultimately it boost up customer confidence towards your product and service.
Read 
How To Drive Consumer Engagement In Your Restaurant?
5 Quick Ways To Improve Customer Services
How To Deliver Excellent Customer Service At Your Restaurant
Effective Management 
Barcoding ensures the effective management of the products. It saves them time and reduces errors, and enhances control over inventory. Through barcoding, you can keep all your products in a more organized manner. Moreover, it is the very least expensive way of keeping track of the products, and it keeps the process hassle-free.  
Collect And Store Data
The barcode labeling functionality proves very helpful because it collects and easily saves all the data and necessary information. It could be pricing, inventory, or item location information; the barcode functionality tracks every detail. Thus it reduces the time spent locating certain items because it provides fast, accurate, and reliable information. 
Foodnerd POS Barcode Functionality 
The barcode scanner improves the efficiency in the
restaurant
or
retail store
because it automates and speeds up the check-out process. There are many other hidden benefits associated with barcode functionality. If you have a
point of sale software
with barcode scanner capability, it will maximize the profitabilty to a great extent. Therefore, choosing the point of sale software that retains barcode labeling functionality improves the performance in the retail operations. Such as the 
Foodnerd Point of Sale Software
delivers the best functionality of barcode integration with POS in which you can easily integrate your barcode label printing solutions to the point of sale software. Foodnerd POS is a straightforward and flexible point of sale software, and it is designed to manage, design, and implement barcode label formats. It maximizes the business productivity gains, improves the quality and reliability, and reduces errors.   
Write a Comment
0 Comments