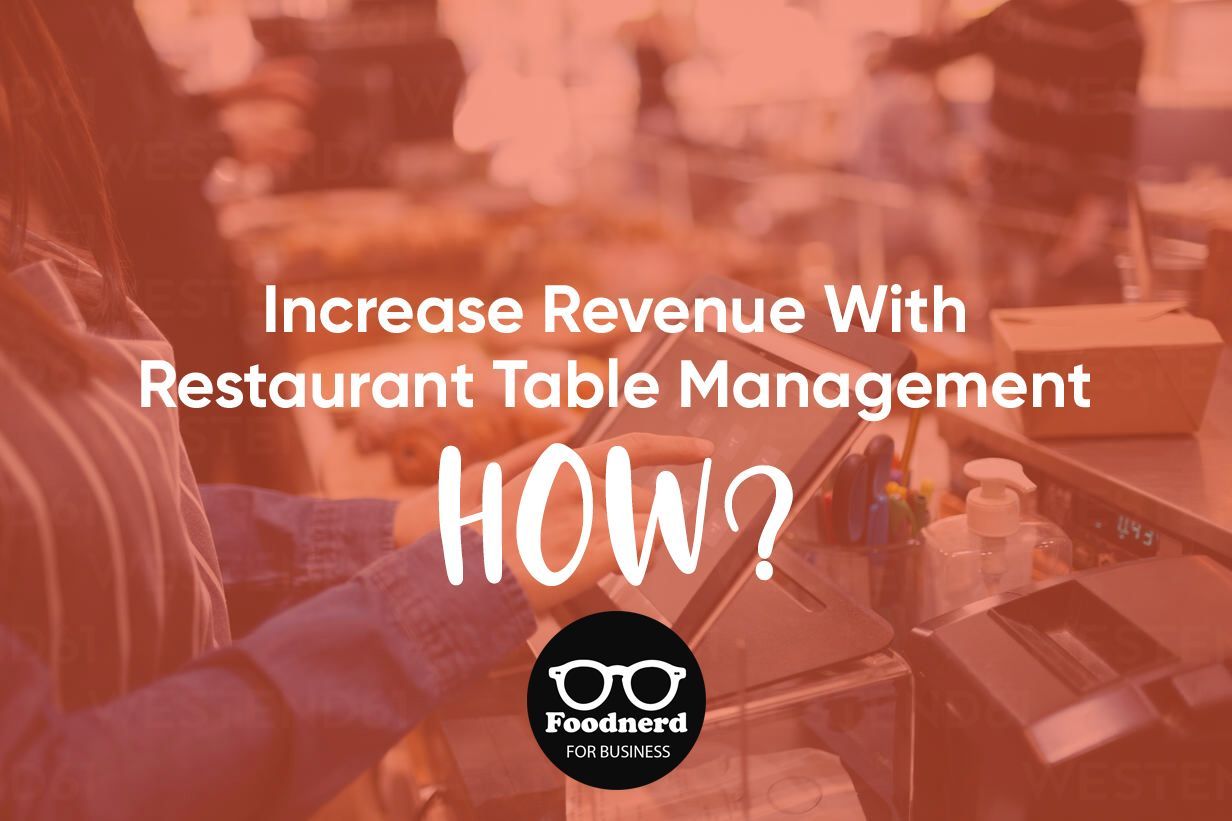 Nubaira Ahmer khan"

2021/10/22

0 Comments

0 Likes
Do you know the latest technology gives the restaurant business owner the privilege to invest just once and then reap the long-term benefit throughout their life without even working themselves or hiring labor. In the 21st century, we have automated solutions that can handle our business and save us from the headache of managing complex restaurant business operations. Suppose you are having trouble controlling the restaurant and want to increase the revenue of your restaurant instantly. In that case, you must opt for this fast-growing Point of Sale software technology that allows you to increase revenue with restaurant table management software. 
What Is A Table Management System?
In restaurant terminology, table management involves managing customers, taking orders, performing a transaction, tracking tables, and providing an exceptional dining experience to the customer that ultimately satisfies customers and maintains loyalty. Indeed, it is a challenging task, but technology has brought efficiency in restaurant table management. The restaurant table management system keeps all the operations aligned and focused on improving them.
With the help of Point of Sale Software, the restaurants can effectively manage numerous tables simultaneously and provide the customer's contingency to order directly from their table using their smart gadgets. If your restaurant does not retain Point of Sale for table service, then choose the best point of sale software for your restaurant immediately that offers table management solution with a lot of features such as menu handling, CRM, staff scheduling, kitchen management, billing, and transaction and ultimately automate your restaurant operations and keep the customers happy and satisfy. 
Read 
Kitchen Receipt Management With POS
Customer Relationship Management (CRM) For Restaurants
Key Features In Table Management Software
The table management software eases the restaurants however, the three main key features in the table management software are highlighted below:
Online Table Reservation 
The table management software provides restaurants customers an advanced ability to reserve the tables. The customers do not like to wait in a queue , that is why they always prefer to book their table, hence with table management software your customers can easily reserve their tables and then the online reservations can be easily updated to your system so your manager can easily view which table is reserved and which one is free. 
Contactless Ordering And Payment 
The table management software also offers the contactless ordering and payment solution through which your customer can easily order food with the help of scanning the QR codes or through your online menu portal. Moreover, customers can easily make payment in a contactless way through online banking, credit or debit cards. This feature of table management ultimately enhances your guests' experience and maintains loyalty with better and fast service.  
Read 
Contactless And Socially Distance Payment
Forecasting And Reporting
The table management software also provides the restaurant with real-time reports regarding the overall sales. Similarly, it also provides the manager an estimated time it would take to seat and serve the incoming guests. It minimizes the waiting time for the customers and builds healthy relationships with customers.
Best Table Management Software 
Many restaurant table management software is available that provides table ordering, payment, management, and reservation services. Still, foodnerd point of sale software is the best table management system that smoothly runs on tablets and mobile, compatible with Android, iOS, and windows. It is the best point of sale software with a reasonable price, and users can avail the opportunity by taking a full-year subscription with foodnerdPOS.
Foodnerd Point of sale software technology provides users brilliant features and functionality to improve the scalability and flexibility of their restaurant. Moreover, with the help of foodnerd table management solution, the restaurant manager easily controls the whole operation of their restaurants and keeps the guests satisfied. With the help of table management software now customers do not have to wait in long queues because they can easily make booking and reservation in advance. Similarly, the restaurant point of sale solution proves to be an ideal table management solution because they are compelling and very inexpensive to use. 
The point of sale system's ability to process credit card payment tracking tablets grants users the ability to view menus and order food, display the information on the screen, and keep track of the past. According to the present demands, point of sale solutions collectively prove to be the best table management software with multiple functionalities. Similarly, one of the most critical features of the restaurant point of sale solution is that it can be efficiently operated over mobile, tablets, laptops, and computers. Therefore, tracking tablet owners do not have to buy advanced technological equipment because they can easily manage it via their smartphones and tablets; thus, this functionality improves the restaurant's profitability. 
Many other essential features exist in the point of sale software that is considered highly relatable with table management software, such as calculating the profit of day, month, and years. Keep track of cash in and cash out, also record payments of each guest and CRM.
Advantages Of Restaurant Table Management System
A point of sale software solution for managing tables is excellent because the managers can quickly increase the revenue with table management technology. Similarly, there are many other advantages as well for instance, 
Table management Increases efficiency and cultivates a positive relationship between the customers and your restaurant product and services. 

It ensures accuracy by delivering accurate information to the staff, and they provide precise order details. Ultimately it wins customers by offering exceptional quality services.

The table management software replaces the traditional paper-pencil system of manually booking appointments and noting information with the online system.

It enhances the day-to-day operations of the restaurants and provides restaurant guests with a user-friendly experience. 

It gives customers an advantage to easily make reservations without any direct contact with the representatives or staff.

It tracks the customer information with its CRM capabilities and stores it efficiently for future marketing activities. 

The table management software easily eliminates the human errors that often occur in management such as wrong reservation or incorrect payment etc. 
Write a Comment
0 Comments