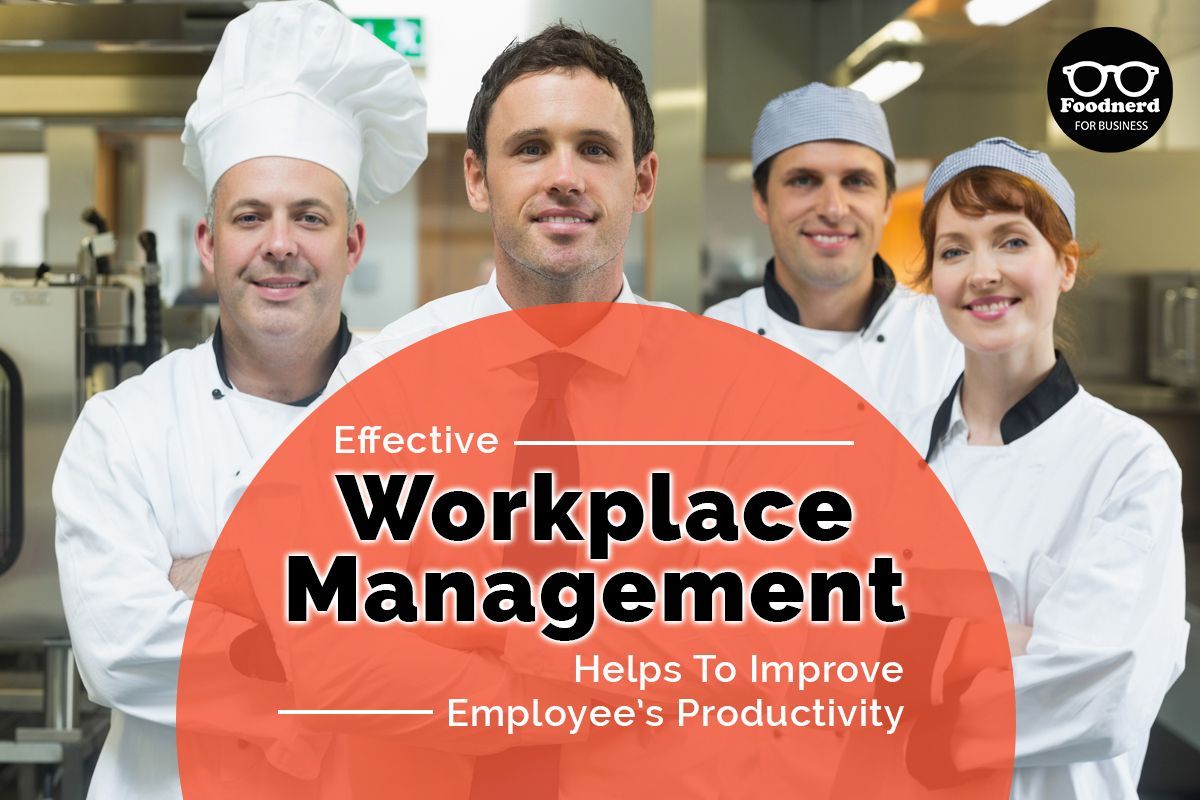 Nubaira Ahmer khan"

2022/04/05

0 Comments

0 Likes
Staff management in restaurants is a whole different responsibility that must be executed appropriately for effective workplace management. A successful workplace management strategy involves practical leadership qualities and a consistent approach. However, many great technologies also contribute to the workplace management framework. If you want to know the importance of effective workplace management retains for the success of firms and want to know the practical tips for the workplace management framework, then continue reading it. 
What Is The Importance Of Management In The Workplace?
Proper workplace management plays a vital role that we can not underestimate. It requires a confident and strong-headed manager to make your work manageable and keep your business focused on attaining primary and secondary goals. It is a very underrated fact, but having a positive tone from the manager impacts an organization's overall environment and culture. Only a manager can convince the employees to adopt specific changes and work dedicatedly with the help of a productive and collegiate tone. In the absence of a practical workplace management framework, no organization can run successfully.  
In order to maintain effective work management practices in an organization, it is imperative to set appropriate goals and then hold a pleasant and harmonious environment with staff for the fulfillment of desired purposes. One of the significant benefits of proper workplace management is that it helps businesses save extra costs while fully utilizing available resources to maximize benefits and minimize loss. Furthermore, the antonym of management is mismanagement, leading to confusion, disturbance, failure, and loss. Therefore, if you want your workplace to be successful, it is important to focus on the effective management of the workplace and reap durable rewards. 
Read 
5 Retail Point Of Sale Strategies
7 Quick Benefits You'll Find In Retail POS Software
Tips For Successful Workplace Management
Effective workplace management contributes heavily to the success of an organization. An organization that retains stable internal control always generates long-term and positive results. If you want to contribute to a harmonious workplace environment, then follow the tips given below:
Manage Proactively
One of the most important tips to add to your workplace management checklist is proactively managing employees' concerns. In order to better work on this concern, it is essential to establish an employee-employer relationship that builds long-lasting relationships among each other, and employees will readily share their regard for the employer. In contrast, the employer will take swift action to settle all the issues and seek out ways to diffuse tension. One of the keys to a successful workplace management strategy is maintaining stability because employees feel happy and motivated in a stable environment. At the same time, they hate to work under pressure. 
Prioritize Staff Retention 
One of the top rules in workspace management is prioritizing the staff and timely sharing positive feedback with staff. Employees love to hear when their work gets appreciated. Positive communication constantly develops stable relationships among staff and employees. Effective workplace management always brings maximum prosperity for the employer and employees. Furthermore, proper staffing is also the key to a successful workplace management strategy. It involves developing, maintaining, retaining, and utilizing the staff in a good way that provides effective results. 
Focus On Customer Satisfaction
Customer satisfaction relies on employee satisfaction. Most managers ignore this fact, but building a  happy and loyal customer base requires you to have satisfied and committed employees who enjoy their job and work environment and interact with your customer with a positive mindset. They are more successful in maintaining an excellent bond with the customer. They will listen to all the customers' concerns, and they will treat them peacefully and respectfully. Ultimately your customer satisfaction feedback will be more positive towards your restaurant. 
Read 
How To Deliver Excellent Customer Service At Your Restaurant
5 Quick Ways To Improve Customer Services
Hire Responsible Manager 
It is suggested that you always hire managers with a responsible mindset. Many people ignore the fact that it is not the employee only who is hard-working that contributes to progress. Effective management with the best leadership qualities also makes the business succeed. If your staff is poor, but you have a capable manager, you don't have to worry more because your manager will efficiently train your inadequate staff. Similarly, when you have an organized workforce with a strong-headed manager, they will collectively work for the attainment of common goals, and they will show more responsible behavior. 
Maintain Effective Environment
When you give your staff a practical and interactive work environment, they love their jobs and show total commitment. Additionally, encouraging employees and making them feel rewarded, recognized, and thanked is an essential tip to a successful workplace management strategy. Similarly, One of the primary conditions behind maintaining a suitable environment is improving workplace communication and letting the employees speak comfortably about any issue. At the same time, hear your employees and then address their issues instantly with your quick response. In this way, you'll create a positive environment, and your employees will promote a positive image of your business outside. 
Use Latest Tools
Another important tip you must add to your workplace management checklist is to utilize the latest tools and technologies that contribute actively to proper workplace management. There are many technologies, such as Customer Relationship Management (CRM), Enterprise Resource Planning (ERP), and Cloud-based Point of Sale (POS) software technologies, that play a significant role in order to maintain stability in your business. This software has in-built features that track your staff activities, including their check-in, check-out routine, total revenues, attendance, attitude towards customers, and customer satisfaction towards a specific employee. Everything is covered by these software, so it is significant to keep innovative software for effective workplace management. Hence, why manage your business manually when you have workplace management software for your ease. 
Read 
Cloud-Based Retail Point Of Sale Software
Automated Warehouse Management; A Need For Food Manufacturers
Write a Comment
0 Comments