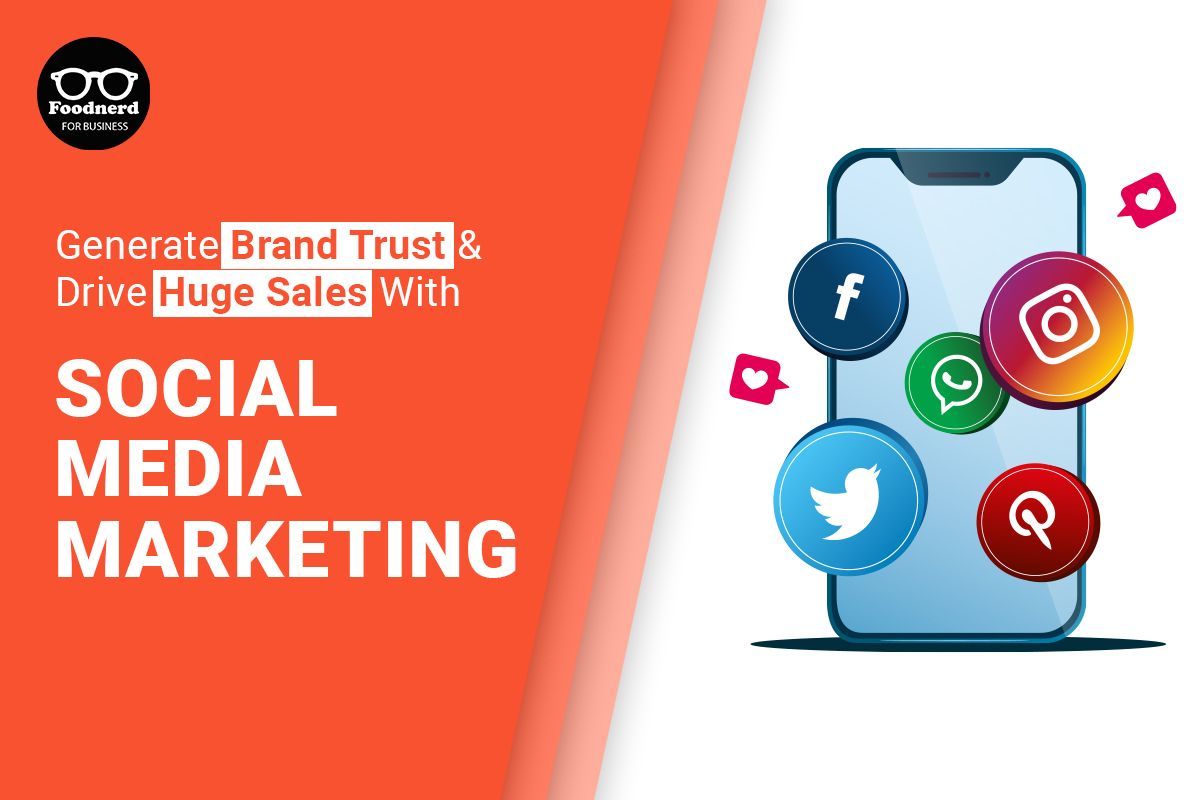 Nubaira Ahmer khan"

2022/04/29

0 Comments

0 Likes
Social media marketing is the most current marketing technique adopted by various restaurant entrepreneurs to make their businesses more prominent. There are a variety of social media platforms that allow restaurants to sell their products and services for free. Nowadays, social media acts as a game-changer by connecting customers with sellers. In the past, marketing costs were very high, and restaurant operators had to invest heavily in the marketing of their products and services. However, now owners can easily manage the marketing with the help of gadgets in their hands.
Significance Of Social Media Marketing For Restaurants 
Social media marketing is the best strategy to grab the attention of customers. Many customers nowadays discover restaurants through social media, and they visit and order food online from those restaurants that have better overall ratings and are also suggested by influencers. 
Many types of research highlighted that almost 50 percent of the customers nowadays try cuisines based on the reviews and suggestions of their peers on social media. In comparison, 70 percent of the people visit restaurants or order online because of the social media posts that trigger their hunger. Hence, restaurants and retailers do not have to underestimate the power of social media marketing strategy to level up their customer's engagement. 
Quick Social Media Marketing Tips For Restaurants
If you want your restaurant to reach heights, then you must follow the quick social media marketing tips given below and see how better your restaurant will perform.
Focus On Food Photography 
One of the best tips that simultaneously grab the customer's interest in photos. No doubt, the images grab more attention than anything else. So let your restaurant be the center of attention by uploading the images and videos of your delicious cuisines on different social media channels, including Facebook, Twitter, Tumblr, Youtube, Instagram, and even Snapchat, and see how fast you'll attract customers. Furthermore, always upload high-quality mouth-watering images that automatically activate hunger at an extreme level. One of the essential tips in quick social media marketing for your restaurant is to make a complete schedule of uploading images and then stick to it. 
Read 
How To Optimize Your Web Shop And Boost Online Sales
How To Drive Consumer Engagement In Your Restaurant?
Promote Your Restaurant With Videography 
Videography is also one of the marketing tools that will elevate your restaurant's reputation to the next level. When the restaurant owner uploads videos on social media with a quick overview of their ambiance, kitchen, recipes, serving, Hi-tea and buffet arrangements, and other things, it ignites the customer interest. Additionally, the customers are more concerned about experiencing what they saw in the video. Similarly, collaborating with third-party sources and making a video of your restaurant story also helps. 
Respond To Queries
Customers are pretty impressed when you instantly respond to their queries very nicely. No customer likes to wait for long hours to launch any complaint or ask questions. Furthermore, when you respond to your customers immediately, they feel appreciated. They are more likely to stay loyal to your product and services because of the good gestures you leave in their hearts. Furthermore, allow customers to share their personal experiences and reviews. At the same time, you keep checking on the reviews your customer shares about your services, whether positive or negative and then respond accordingly. It is suggested to handle the negative reviews calmly because it shows how your restaurants react to criticism and indirectly affects your restaurant ranking. 
Share Customer Experience
Ask for reviews from your customers and then share thoughts on your social media channels, including Facebook, Instagram, and Twitter. The audience believes more in the social media reviews than their own experiences. Similarly, sharing your customer's positive experiences on social media will create a sense of trustworthiness towards your services, and customers will be more likely to buy from your restaurant. 
Read 
Customer Relationship Management (CRM) For Restaurants
Keep Customer Engage
Always keep your customer engaged with your restaurant by awakening their interest with different promotional strategies. Give your regular customers vouchers and coupons to ignite their interest. Also, launch other campaigns and drives on various occasions, such as on labor day, give employees a slight discount, and ultimately, you'll see your restaurant sales will increase. Similarly, make your customers continuously engaged with you by celebrating minor and significant occasions and festivals. You can also throw an orange or mango party in the fruit season and provide an open invitation to customers. It will help you in gathering great profit from a simple event.  
Add Tags And Keywords 
Whatever you post on Instagram, just don't forget to add visuals, hashtags, and relevant keywords to make your content reach a wider community. When you add relevant keywords and hashtags to your post, it automatically optimizes search engines. Most of the customers indirectly reach your content and posts; thus, adding tags and keywords is also one of the essential strategies in social media marketing. 
Reach Out To Influencers
Today influencers grab the most attention on social media compared to actors. There are a lot of food promotion pages on Instagram that try out different cuisines and share their response accordingly. Hence, their audience makes up their minds to try any product. That is why it is significant to build relationships with influencers and ask them to create sponsored posts accordingly.
Read 
Table Manners And Dining Etiquette
Write a Comment
0 Comments