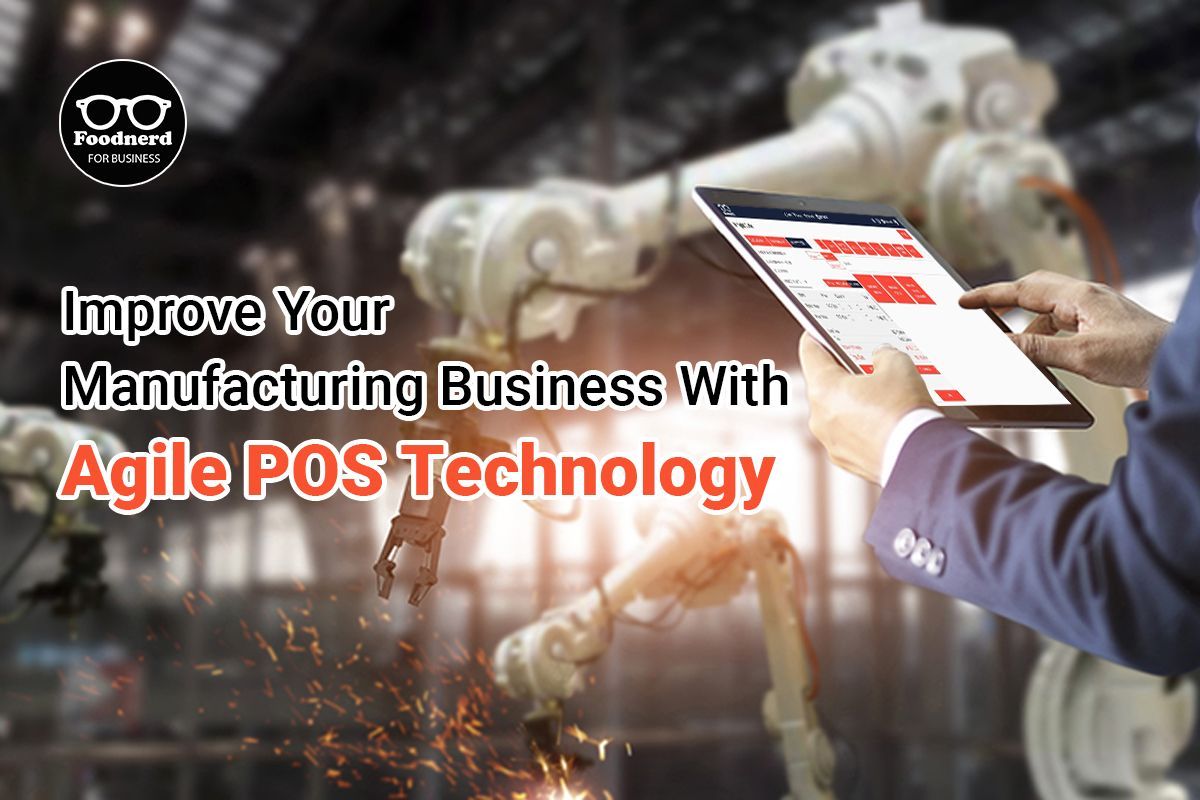 Nubaira Ahmer khan"

2022/03/29

0 Comments

0 Likes
Managing a manufacturing business manually is a very tough task. It requires a lot of effort, planning, precaution, and perfect management strategies to keep all the activities aligned. However, the modern POS system makes business management entirely digital. In order to maintain perfection in every aspect of your manufacturing business, all you need is an internet-enabled gadget, including a laptop, PC, tablet, mobile, etc., and light-speed POS software that gives your manufacturing business incredible benefits. 
Role Of POS In Manufacturing Business

 



In the Manufacturing business, many activities need to be done accordingly. Otherwise, it affects the deliverables. From planning to manufacturing, POS software runs in a very efficient manner. 
Now we will discuss the list of activities that are involved in the manufacturing business and how POS contributes its essential role in the manufacturing business. 
Business Planning
Managing a manufacturing business requires keen attention and smooth strategic planning because prior calculation, estimations, and analysis makes the business process more successful. The point of sale software works precisely because it gives managers accurate reporting and analytics regarding the latest requirements, trends, and demands; thus, it helps the manufacturer design their strategic planning accordingly. 
Inventory Management 
Inventory management is one of the most significant aspects in the manufacturing business.  In order to have everything organized, controlled, optimized, and tracked, it is imperative to have a point of sale software because manual operations are always error-prone. No doubt, the point of sale software plays a vital role in managing the inventory. It gives managers suggestions and never makes you run out of inventory.  
Supply Chain
Supply chain management is the most challenging part of the manufacturing business, and it retains a substantial impact on the product quality and price. The point of sale software works efficiently in managing the whole supply chain management process brilliantly. It works at a breakneck speed and keeps the entire supply chain management operation quick and aligned.  
Read 
How To Manage Inventory Efficiently? Techniques, And Technology
Staff Management 
Making your staff aligned towards a single goal is highly complex. It is really difficult to identify which employee is fulfilling their job perfectly. However, POS software makes separate profiles of the employees and keeps track of every employee, including average work per hour and fulfillment of deadlines. POS software provides the information in a very fastest manner compared to any other software. It optimizes staff performance. 
Market Research 
The Point of sale software for manufacturers works efficiently and provides the user with accurate suggestions regarding the latest marketing trends with artificial intelligence. Now you don't have to hire extra staff because manufacturing business POS technology will efficiently handle all the business operations involved in the manufacturing process. It gives users a competitive edge over their competitors and enhances their business popularity and reputation. 
Expenses Tracking 
One of the essential roles of POS software in the manufacturing business is to keep track of all the expenses, including the order, sales, and transactions. It gives managers reports regarding the cost of certain operations and makes them aware that they plan accordingly.  Furthermore, it also provides alerts and reports regarding top and low performers, total revenue, monthly, annually, and yearly profit, average order amount sales trends, and many more.
Barcode Labeling Functionality  
POS software provides manufacturers a comprehensive barcode labeling functionality ranging from generating to printing your barcode labels. If you want to create high-quality e-codes, barcode labels, barcode tickets, and hang tags, the Point of sale software is there to help you save time and money. Similarly, POS software goes beyond expectations. It has a rich set of add-ons modules that can be opted for any time later. It also eliminates manual efforts and automates every single operation. 
Read 
Warehouse Management In Retail POS
Barcode Label Printing Functionality In Retail POS
Best Software For Manufacturing Business 
In the era of advanced technology, no one imagines managing business operations manually. That is why there is much-advanced software that is present that helps managers to survive in the competitive environment and accelerate business management. 
Howmuch Point of Sale Software is one the top-rated cloud-based technology, which is considered a one-stop solution for manufacturing businesses that helps the manager to improve operations. The best thing about Howmuch is that it is accessible from everywhere so it doesn't matter whether you are operating your business. You can keep a check on every single activity with the help of your gadgets. 
Howmuch POS for manufacturers is filled with a lot of features that are highlighted below:
Write a Comment
0 Comments