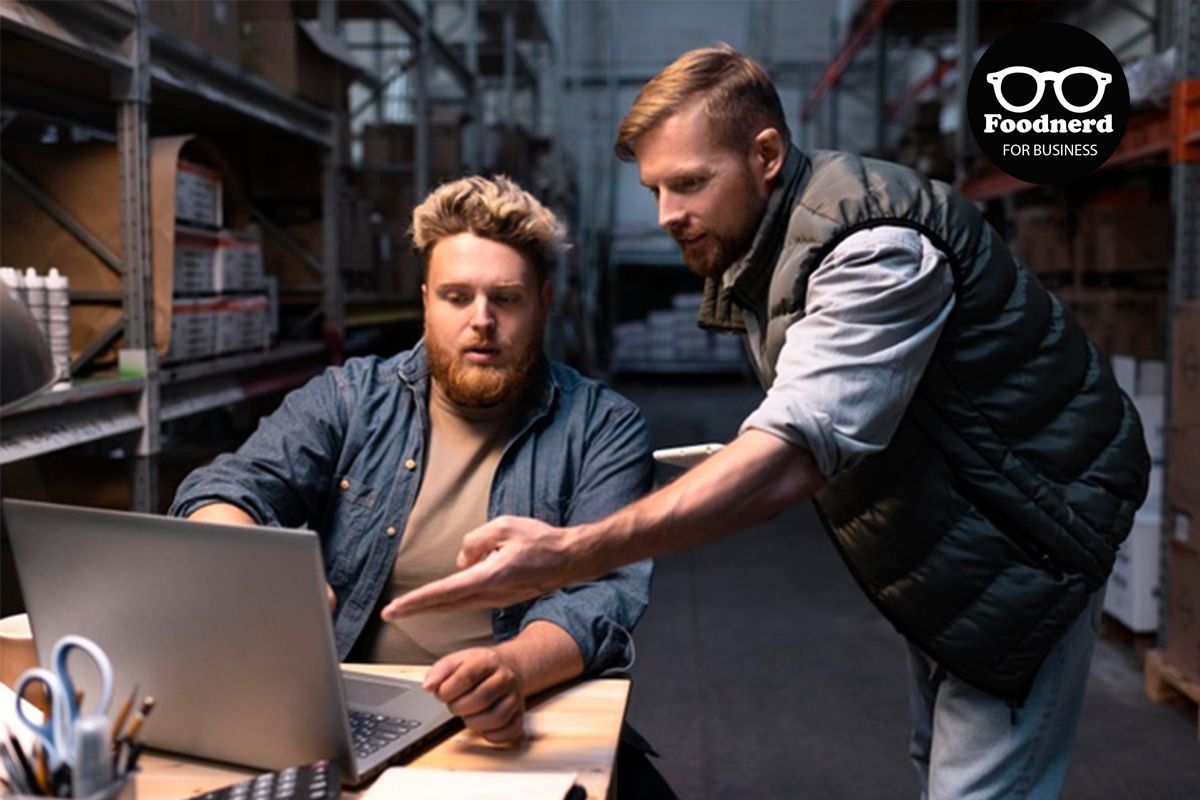 Nubaira Ahmer khan"

2021/11/16

0 Comments

0 Likes
Suppliers are critical to the success of restaurant business operations because they are an important asset. If you want to maximize the revenue of your restaurant then keeping an eye over your suppliers and ensuring good management of your supplies is the condition for that. Similarly, a proper sync up between your restaurant operations including inventory, warehouse, and suppliers may elevate your restaurant's progress. Nowadays there are many software that are designed for the proper and effective management of your suppliers. Investing in this sophisticated software such as point-of-sale technology will prove to be highly beneficial for the proper management of your restaurant and suppliers. If you are a restaurant manager or concerned about the effective management of your suppliers then give a read to this informative blog. We have highlighted the most interesting and critical points that are proving to be advantageous for your restaurant.
What Is Supplier Management?
Supplier management is a part of business operation that involves the activities to keep track, collaborate, qualify, transact and monitor the suppliers of a specific firm or organization. A proper supplier chain management always ensures a proper flow of goods and services. 
Supplier management also involves maintaining the proper coordination between an organization and its suppliers who deliver products and services to manufacturers. The supplier management process is very time-consuming and costly as it involves complex activities to deal with the suppliers and ensure that everything is moving in a proper way. In order to ensure the proper management between suppliers and manufacturers, different software exists that maximizes the profitability of businesses and mitigates the risk by anticipating the issues an organization might expose to. 
Supplier Management Software
In order to maintain the proper functioning and coordination of suppliers, different software has emerged that keeps track of all the supplier's activities and information. This software also streamlines the supplier management process. One of the top supplier management software is Point of Sale software. It is a revolutionary technology with all-in-one functionality including warehouse management, CRM, inventory management, sales, and many more. The point of sale software for supplier management proves to be the comprehensive tool that manages supplier information, relationship, performance, coordination, payment, and many more and drives more benefits to the organization. The supplier management software gives users real-time reports and visibility regarding the performance of the suppliers. 
Benefits Of Supplier Management
Suppliers are critical to business success that is why businesses always prefer to maintain proper supplier relationships and management and ultimately they reap higher benefits and profitability. Some of the common benefits of having organized suppliers management are highlighted below: 
Mitigate Risk
The supplier management system ensures to keep track of all the suppliers with their proper information and invoices therefore there is no chance of any fraud or errors. The supplier management software saves the information in real-time and provides automated operations thus it mitigates human errors. 
Decrease Extra-Cost 
Proper supplier management software always minimizes the extra cost additionally, they perform all the tasks automatically so you don't need to invest cost on extra labor. When you have loyal suppliers you always buy in bulk and they give you discounted items. Moreover, you can also contact them to supply certain items at a fixed discounted price. This ultimately saves tons of your money and you gain many advantages from them. 
Elevates Efficiency 
Effective supplier management always focuses on improved operational flow and it ensures that you receive all the items at the proper time without a single delay. Additionally, supplier management is a highly time-consuming, costly, and complex process if performed manually but with the help of technologies, companies can easily improve efficiency.  
High Profitability 
Proper supplier management provides an organization with higher profitability and ultimately it gives an organization a competitive edge to grow and thrive. Similarly, when you have proper control over your suppliers then you are able to make more strategic decisions and avoid unnecessary hindrances that come in your way. 
Improved Reputation
Having an ideal relationship with your suppliers improves your reputation in a more optimistic way. Maintaining accurate records regarding the delivery of your end products, providing quality products, and having proper communication with your suppliers contribute much to improving the reputation of your products and services. 
Best Supplier Management Software 
If you are looking for the best supplier management software then it is recommended to go with Point of Sale software technology that proves to be an ideal supplier management software with all-in-one functionality and gives your business a competitive edge among your competitors. One of the top-rate POS software for supplier management is Foodnerd Point of Sale software that manages the suppliers with its intuitive cloud-based capabilities and provides real-time reports regarding supplier performance and efficiency. Foodnerd POS turns your suppliers into your strategic partners and maintains a long-term relationship with your suppliers with the help of its smart and innovative capabilities and artificial intelligence. It also gives you more flexibility in managing your business operation and saving your cost and time. 
Read 
Barcode Labeling Functionality
Write a Comment
0 Comments