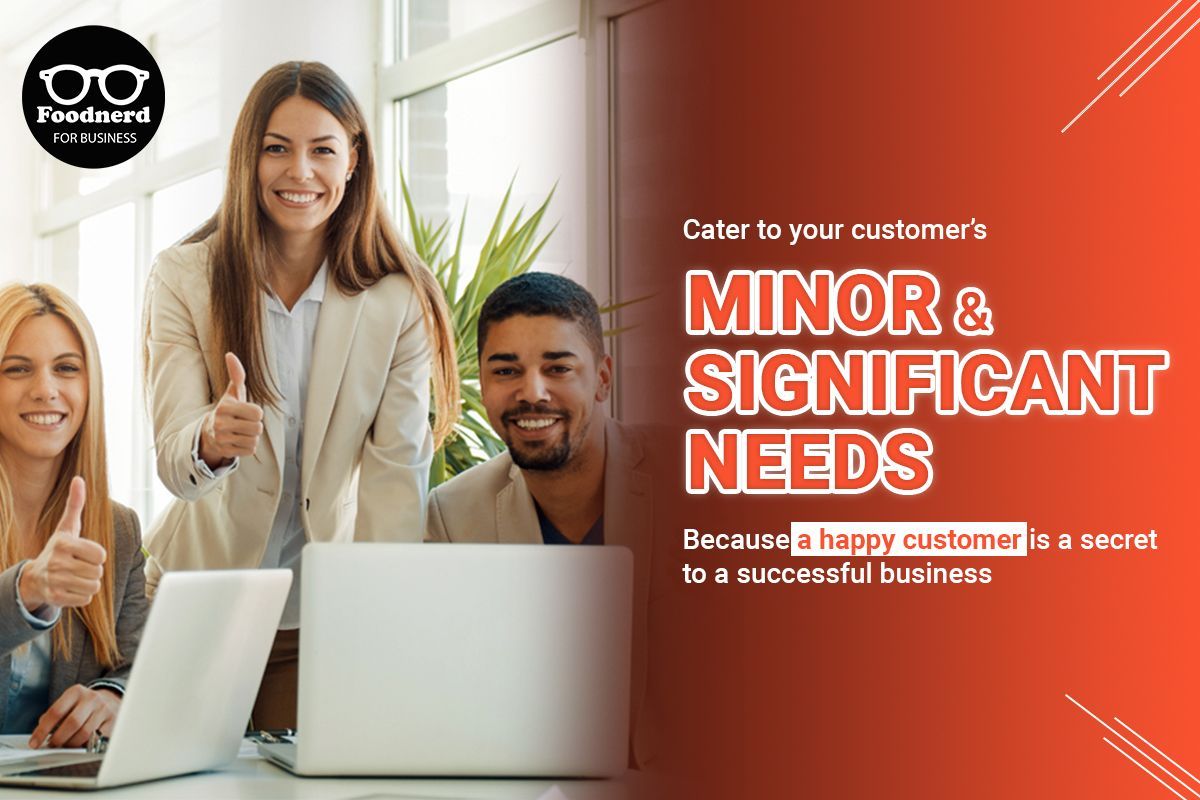 Nubaira Ahmer khan"

2022/07/04

0 Comments

0 Likes
For any restaurant, making guests happy and satisfied is the top priority, and for that purpose, restaurant operators try their very best ways to engage their customers. With the advancement of technology, there are many effective strategies that are emerging to improve restaurant service. It is also evident that restaurant operators always come up with very unique and new hacks and invest heavily in restaurant management tips in order to improve the way they work, and there are many examples of good restaurant customer service. Like butlers, chocolate cafes always give complimentary chocolate to their guests in order to improve the quality of their work. So, have you ever thought about the fact that your customers are your top priority? If not, and you're wondering why creating a restaurant community should be a top priority, keep reading to learn about effective strategies for improving your restaurant's service.
Why Should Building a Restaurant Community Be a Top Priority?
In the temporary business market, competition is very tough and restaurant owners can not take a risk on losing their restaurant's success. While the success factor of a restaurant depends on the restaurant community, That is why it is very important to execute a proper strategy in restaurant operations and provide excellent service to customers. At the same time, manage staff very well and you'll see how fast your restaurant will become the talk of town and people consider it on their list of go-to places. 
Read 
Introduction To Pakistani Cuisine
Perfect Afternoon High-Tea Ideas
Tips to Build Customer Loyalty at Your Restaurant
For the expert tips to build customer loyalty at your restaurant consider the following points mentioned below: 
Represent a Positive Image
It is evident that image-oriented restaurants are more successful as compared to others. When restaurant owners are concerned with presenting a positive image to customers, their success rate rises above the average. If you are concerned about; the qualities of good restaurants, these are specific standards such as a comfortable and cozy environment where a customer can easily spend hours without any issue, quick service, cooperative staff with a pleasant smile on It's their face that automatically turns a bad customer 's day into a relaxing and soothing one. Your restaurant's interior and theme also present a good image of your restaurant. If you focus on soothing aurora, calmness, and relaxation, then you must give a nature-loving theme with indoor plants. At the same time, if you believe in providing a very lively experience to customers, then you must provide customers with enthusiastic music, dance, and drumming with a very colorful theme. Similarly, your restaurant's rate must be affordable for every class of citizen. This makes your customer base stronger. Your restaurant location must be accessible, and you must take hygiene and cleanliness very seriously.
Read 
Automated Table Reservation System
How Technology Is Reshaping The Food And Beverage Industry
Focus on Staff 
Usually, you train your staff very well. Nowadays, restaurant operators are focusing on well-educated staff; otherwise, they invest in the proper training of their staff. As staff language represents your restaurant's image to the wider community, If your staff is happy, your customers will definitely be happy and satisfied with your restaurant's services. Similarly, always stand on the backs of your employees because they play a very significant role in your success. There are sometimes many customers that often give staff a very tough time, and in that situation, you must respond with your competitive leadership skills and tackle the situation in such a way that neither harms customers nor cripples the self-respect of your employees. Always remember that it is never acceptable if someone treats your employees with disrespect. Your staff is your family, so always focus on your staff first and then see how well they will treat your customers. 
Go Beyond Expectations
Always go beyond the expectations. Give your best to customers and see how fast your business will thrive. No doubt, meeting customer expectations is a very difficult task to maintain. The customers are very picky and they always have very high standards. That is why it is significant to focus on the quality and efficiency of your service and give customers reasons to visit you again and again. Time efficiency is the best way to go beyond customer expectations. When your staff speeds up and they fulfill customer demand with efficiency and quality, they ultimately surprise customers beyond their expectations. 
Read 
Usage Of Social Media To Attract Potential Customers To Your Restaurant
Recipe & Ingredients Management With POS
Respect Diversity 
Always learn to respect the diversity in every situation because in restaurants, people come from different cultural backgrounds and ethnicities. So always respect the customer's diversity and treat them with respect. For instance, there are Hindus who are usually non-vegetarians, so you must maintain special criteria for them. Simultaneously, pork and alcohol are prohibited among Muslims, so when preparing food for them, avoid using any essence or anything that is prohibited for Muslims. Thus, providing a great customer experience across cultures is an effective strategy to improve restaurant customer service. Similarly, focus on different events and occasions such as Christmas, Eid, Easter, Holi, and so on, and then throw different discount offers and promotions on an occasional basis to increase your customer base. Lastly, when restaurant owners respect the diversity of their customers, they attract more customers, which automatically expands their customer base. 
Adapting to Emerging Trends And Technologies
In recent months, there has been a very visible change in the ways of doing business. Business operators are doing their best to take the best initiatives that suit them and adapt to the flexible environment with the latest tools and technologies. Such as, one of the most common trends nowadays is the adoption of cloud-based point-of-sale software that retains an all-in-one capability to not only manage the transactions but also smooth all the restaurant management operations such as inventory management, kitchen receipt management, online ordering, expenses management, employee and staff management, customer, marketing and promotion management and many more.  
Write a Comment
0 Comments