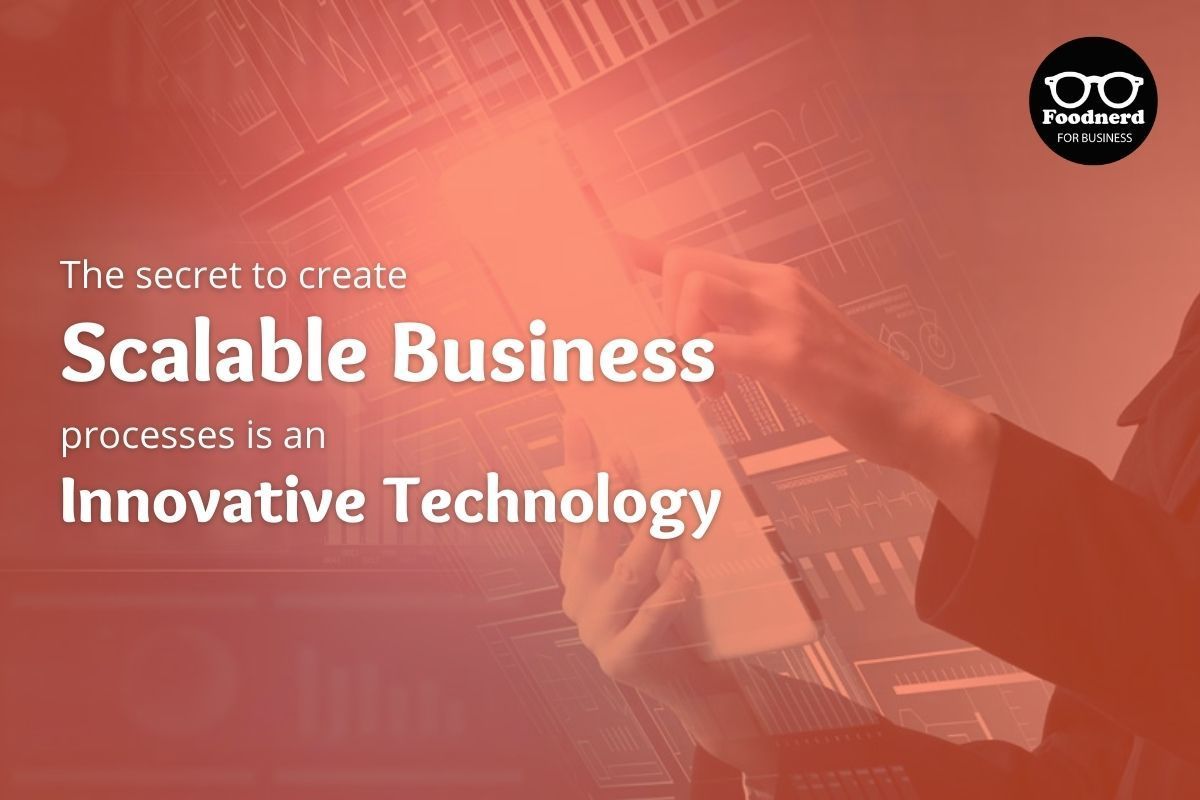 Nubaira Ahmer khan"

2021/12/06

0 Comments

0 Likes
Growth is significant in everything, and it is a part of our life. For proper growth, we have to focus on the requirements and pay adequate attention that ultimately leads to appropriate development. Due to the global pandemic, COVID-19 different businesses experienced a very heavy downfall. Hence, critical thinkers, business strategists, and owners constantly focus on the scalable business strategy to upscale the business. If you are concerned with creating and building a scalable business and want to know the secret to developing scalable processes and operations, then continue reading it. We have highlighted some of the tips on making your business processes more scalable. 
What Is Business Scalability?
The term scalability indicates capacity and capability. It is the ability to grow and develop in order to strengthen the power and capacity of an organization and ultimately expand in size and scale. Business scalability can be achieved when your business process, infrastructure, and team align and work together for a single goal. In order to scale a business to great heights in this fast-paced world, it is better to adopt the latest technologies, which are a shortcut and secret to create scalable business processes and operations. 
Read 
How Technology Helps Business Flourish During Pandemic
7 Ways To Overcome Business Loss During COVID
What Hinders The Business Scalability?
Business owners always try to manage their business in a way that promotes profitability. However, some shortcomings in the proper business management hinder the business scalability to a great extent. These pillars of hindrance include confusion or misunderstanding, mismanagement, miscommunication, uneven relationships with suppliers, unhappy clients, insufficient staff, poor inventory and warehouse management, and failure in proper order fulfillment. All these factors may create a stressful situation and hinder the business from gaining adequate scalability. 
Tips On Making Your Business Processes More Scalable
In order to make your business more scalable, we have highlighted some of the proven tips on making your business processes more scalable and increasing the output in a better way. 
Identify The Shortcoming 
It is believed that you can never be able to create and build a scalable business until you do not identify the shortcomings and gaps in your business operations that prevent you from achieving success. The advancement of technology provides ease to businesses. For instance, many software programs such as Point of Sale software offer businesses real-time reporting regarding their performance, enabling an organization to make wise decisions regarding their business. Therefore, building in the right technology is the best option in scaling up your business.
Hear Your Customer
Identifying the needs and demands of the customer is the top secret in creating scalable processes and operations in business. It is better to provide customers with the exact product and service which they expect. But how to hear the customer's needs and demands. However, it is straightforward now because there is a lot of software that tracks your customer's preferences and choices and provides business customer insights that enable them to design exact products that match customer requirements. For instance, the point of sale software contains CRM functionality that traces customers' demands and sets milestones for your business growth.   
Increase Your Sales
For scaling your business, it is important to increase your sales. Well, the sales can be improved with effective business plans and better managing tools. In order to gain a competitive advantage to scale up your business, have an efficient management software that efficiently manages your business sales and orders and all the complex processes by its automating capabilities; thus, you are only able to focus on expanding your customer base while the automated software will manage the rest of your operations.
Read
How To Optimize Your Web Shop And Boost Online Sales
How To Drive Consumer Engagement In Your Restaurant?
Boost Marketing
You can never underestimate the power of marketing that is considered the primary foundation or a secret to creating scalable business processes and operations. It is believed that when the marketing operations of your business are aligned, you will ultimately have a scalable business. In order to boost the marketing of your business, you have to follow proper marketing strategies and plans that will impress your customers. Similarly, many software has inbuilt marketing and promotion capabilities and automatically tracks customer information and performs marketing and promotions to maintain customer loyalty. 


Automates The Process
Adoption of the latest technologies is the best tip for making your business more scalable. The technology leverages an organization by providing ease and scalability to employees. Through technology, your staff is able to perform more efficiently and produce better outcomes in a short span. However, many of you are already familiar with automation in business processes as it is the demand of the time. Still, few of us do not retain the exact idea of which software perfectly suits your business. However, different software provides different functionalities; some highly advanced software incorporates all-in-one functionality, such as Point of Sale Software. Additionally, many other separate software also exists, such as CRM, ERP, and many more. It is recommended to opt for software that perfectly matches your business requirements. 
Best Software To Build A Scalable Business
There are many sophisticated software that is specifically designed according to the business needs. For instance, if you have a large enterprise, Enterprise Resource Planning Software better scale up your business. Similarly, in industries, customers matter a lot, and for that, many CRM software exists. If you are running a restaurant business and thinking about running a scalable restaurant business, then the best suggested point of sale software for your restaurant business is Foodnerd POS, which offers versatile solutions in managing complex restaurant operations. Its powerful cloud-based functionality streamlines all the restaurant processes to a single platform. Similarly, for managing the retail business operations, one of the best and top-rated software that creates and builds scalable business is howmuch Point-of-sale software. It is an all-in-one software solution that manages retail operations, including suppliers, staff, inventory, warehouse, customers, and many more with its advanced capabilities. 
Write a Comment
0 Comments