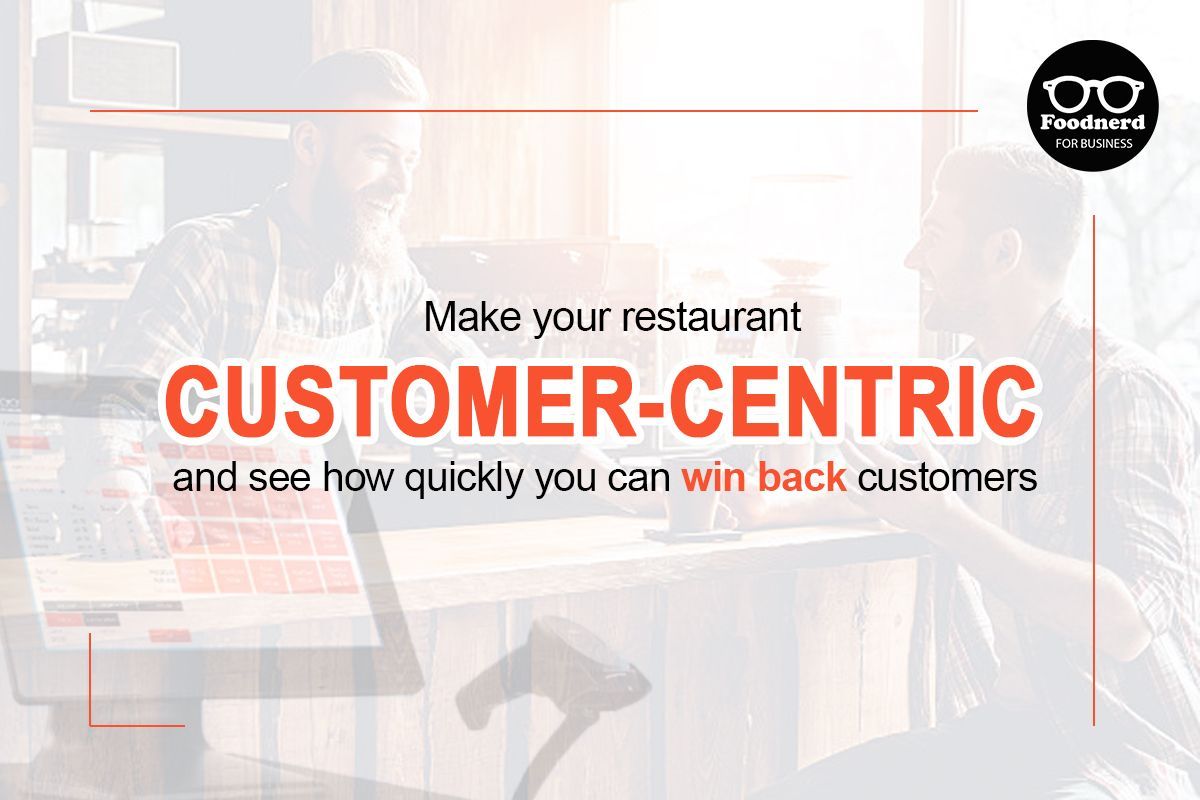 Nubaira Ahmer khan"

2022/08/01

0 Comments

0 Likes
Being a restaurant owner, you must have to focus on the four significant assets that will make you win customer loyalty, i.e. best ambience, excellent staff service, top-class menu, and consistency. Well, the best atmosphere possible is with attractive decor and cosy environment, at the same time you can have the best-detailed menu with exceptional dishes which none of your competitors is offering. Also, you can recruit well-trained staff for your restaurant. All these three conditions can be easily fulfilled and managed by everyone. But what is more challenging is the consistency. Do you know a lot of restaurants that, despite having everything, still lose customers because they don't have a character in their restaurant operation management? While consistency in any restaurant involves innovative restaurant customer service techniques to win customers over. We have highlighted some unique tips that you might not hear before. Continue reading it to gain customer loyalty with minimal effort. 
Creative Strategies For Gaining Clients And Fostering Loyalty
If you are looking for creative strategies for gaining customer loyalty, then read it below: 
Show More Engagement On Social Media
To win more customers, you must show the consistent engagement on the top two social media platforms, i.e. Instagram and TikTok. No doubt, customers love to watch short reels related to the food. It tempts their hunger and makes them crazy to try the food immediately. Marketing your restaurant's product and services on Instagram with short reels and tik-tok is the best option if you want to gain customers from a more comprehensive network. You tube has also launched its reel features regarding short clips, and you can use them for marketing your delicious food.
Furthermore, don't forget to show your restaurant's entire presence on Instagram. It is the top-rated usage app. Now people hardly use Facebook because all of them are shifted to Instagram.
Read 
5 Quick Ways To Improve Customer Services
How To Deliver Excellent Customer Service At Your Restaurant
Utilise The Most Recent Restaurant Management Software
The latest technology gives restaurants a lot of advantages. The best thing about a restaurant management solution is that it lets the manager focus on customers while managing the restaurant's in-house and back-of-the-house operations simultaneously with its artificial intelligence. The best top-rated restaurant management solution currently is the Point of Sale software technology—especially the cloud-based software, not on-premises. Because the cloud-based point-of-sale software comes with many benefits compared to others, one of the most significant advantages is that you can instantly manage multiple locations of your restaurant from anywhere and anytime, so it does not bind the owner to visit the restaurant personally. Instead, they can keep an eye on every single  operation of their restaurant, including employees, menu management, inventory management, expense tracking, suppliers management, customers, most liked dishes, marketing and promotions etc. 
Read 
Payment Integration With Foodnerd POS
The Benefits of AI in Manufacturing Businesses
Maintain Smooth Presence Online
Have a smooth restaurant website and restaurant loyalty app. When your website is user-friendly, and customers can easily use it to make online reservations, book any order or find your restaurant menu and reviews, it will automatically increase customer loyalty. As customers prefer ease over anything else. At the same time, the latest demand time requires the latest trends, and restaurant loyalty apps are also one of the most emerging trends. Your restaurant app is like a digital wallet that customers have installed on their mobile, and they can easily enjoy the services with the gadgets in their hand, so don't wait until it is too late to start making your restaurant presence smooth online and physically.
Make Customers Feel Special 
Be proactive and address customer concerns right away. Customers love to see honesty, and when they know the restaurant owner is giving their 100 percent and sincerely working, they appreciate this thing. Also, develop unique connections with your regular customers and communicate with them passionately. Ask them if they like the services and have any opinion regarding restaurant service improvement. In this way, you'll develop a special connection with your customers, and your customers also feel special when you make genuine attempts to know them. Similarly, small gestures also contribute a lot, leaving a permanent impression in the heart of customers, such as when you surprisingly wish your customers free items on their birthday. Or give them something free for tasting, especially when you introduce a new menu item. 
Develop A Loyalty Program 
Show your customers love, send gift cards, wish them on occasions, and send gifts related to discounts and promotions so that the spark remains alive between your restaurant services and your customers. Similarly, when you design a loyalty program in an exciting yet engaging way, such as a customer has to earn specific points to achieve something, it gives the customer's interest, and they actively engage in these programs. However, the reward for completing the loyalty program must be handsome and desired to be attainable. 
Read 
Recipe & Ingredients Management With POS
Why Restaurants Fail; How To Make Your Restaurant Touch The Sky?
Write a Comment
0 Comments