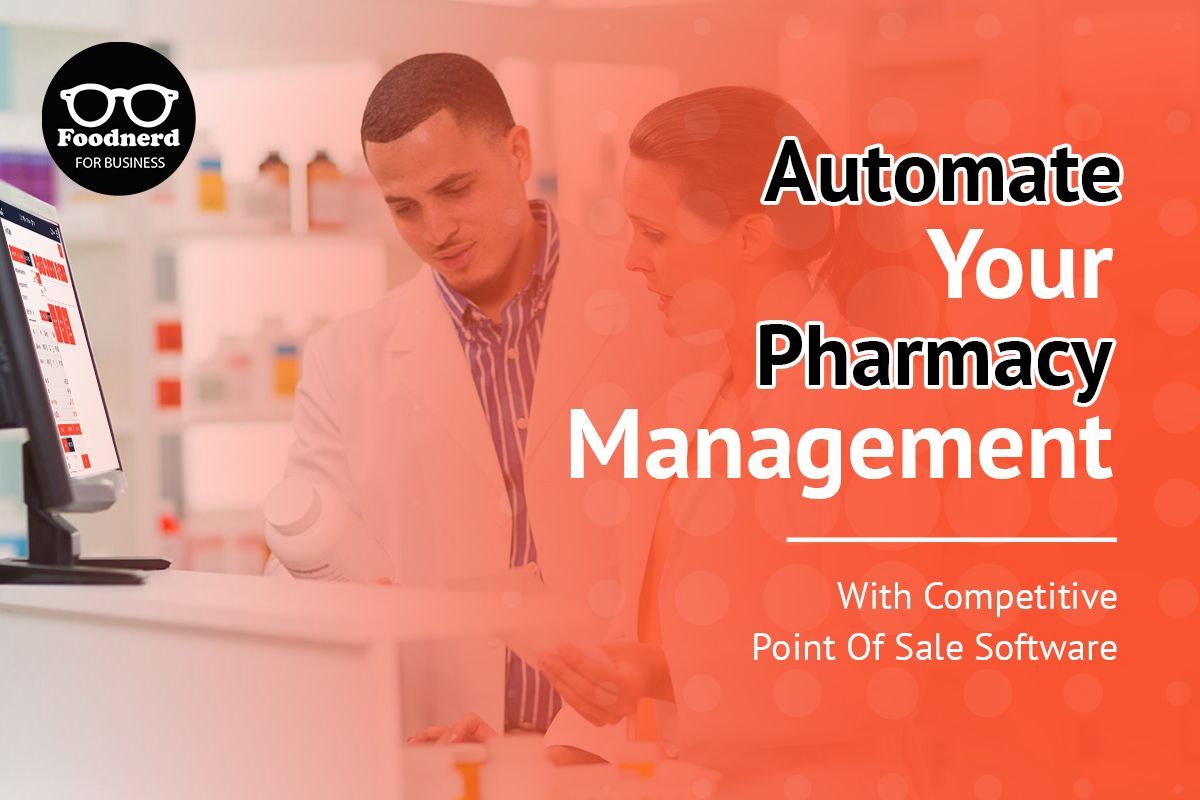 Nubaira Ahmer khan"

2022/02/18

0 Comments

0 Likes
POS software plays a critical role in managing the business in a more appropriate way than any other software. Managing a pharmacy business is never an easy task because it involves many activities such as overseeing pharmacy staff, marketing sales, inventory, finances, and managing customers in order to maintain positive relationships. Cloud-based Point-of-sale software is filled with many features to manage the business efficiently, which is the main reason why POS systems are better than cash registers.  
Importance Of Pharmacy POS Software
The pharmacy point of sale software helps pharmacies manage their operations, including tracking the availability of medicine, handling inventory, restocking medications, managing customers, accepting payments, accepting and placing orders, and many other activities with the help of digital technology.  The medical store POS software store all the information in its secure cloud-storage; owners can easily take control of the stock, save customer background history and recommend the proper medication based on background data analysis. It saves a lot of time for the customers and management. 
Reasons For Using POS Software For Medical Store
The point of sale technology is filled with many features and functionalities. It performs more than expectations. Some of the encouraging reasons to use POS software are given below: 
Read 
What is a POS system? A Deep Insight
Future of Point of Sale Software
Notification and Alert Feature 
Point of sale software for pharmacies retains an in-built feature of SMS alert and notification settings through which pharmacists update notifications and alerts regarding specific customers. The POS software automatic notification alert will send notifications to the customers regarding their medicines, their next dose, and all the relatable reminders. This will ultimately improve customer satisfaction and its relationship with your pharmacy. 
Stock Management 
One of the significant problems pharmacies often encounter is the shortage of specific medicine. This not only affects their reputation but also affects customer loyalty. However, the reason why the POS system is essential for the medical store is the stock verification and management capability. The POS quickly generates stock refill notifications to the pharmacist so that their medicines never get out of stock. Similarly, medical store POS software easily tracks the availability of supplies. Finding manually any specific medicine in-store is complex, and it consumes a lot of time. However, the medical Store POS allows managers to save detailed medicine information and then easily track the availability of specific medicine whenever a customer inquires. It not only saves time but also keeps the hassle away. 
CRM 
The POS software retains CRM functionality. It stores the customer information in its secured cloud storage. Based on customer information, including name, email, contact, past purchases, etc., it automatically sends them notifications regarding their next visit, recommendation, or any other health quote in order to make them connected with your brand. Additionally, the medical store POS software ensures customer satisfaction by keeping track of the system and removing all kinds of dispensing errors. It also gives customers an online ordering facility which reduces the frequency of visits, costs, transport time, and other pressures customers occasionally experience. 
Read 
Find The Best POS For Your Needs in 9 Easy Steps
Data Security And Recovery In POS
Online Marketplace 
Most of the point-of-sale software providers also give users opportunities to maintain their business presence online. That provides customers an option to get immediate responses online in an emergency situation. Moreover, customers can quickly get all the medicines they require on their doorsteps instead of visiting pharmacies and buying any particular medication. Concerning the prevailing situation of global pandemic COVID, the POS software for medical stores proves highly beneficial. Maintaining social distancing is necessary, but at the same time, medicines are a highly demanding thing; however, those medical stores that installed POS software reap huge benefits by generating high revenues and maintaining customer loyalty. 
Staff Management 
The medical POS software proves to be highly effective for staff management. It keeps check of staff shifts, their sales, their time and monitors everything regarding staff performance. Moreover, one of the most important benefits of using medical store POS software is its commission management. The manager needs to monitor which employees have sold which medicine and then set commission according to their performance, but this is high time taking process. However, Point of Sale software automates employee commission management. It automatically calculates the commission of every perspective and medicine sold at the pharmacy. 
Read 
Barcode Labeling Functionality
Write a Comment
0 Comments