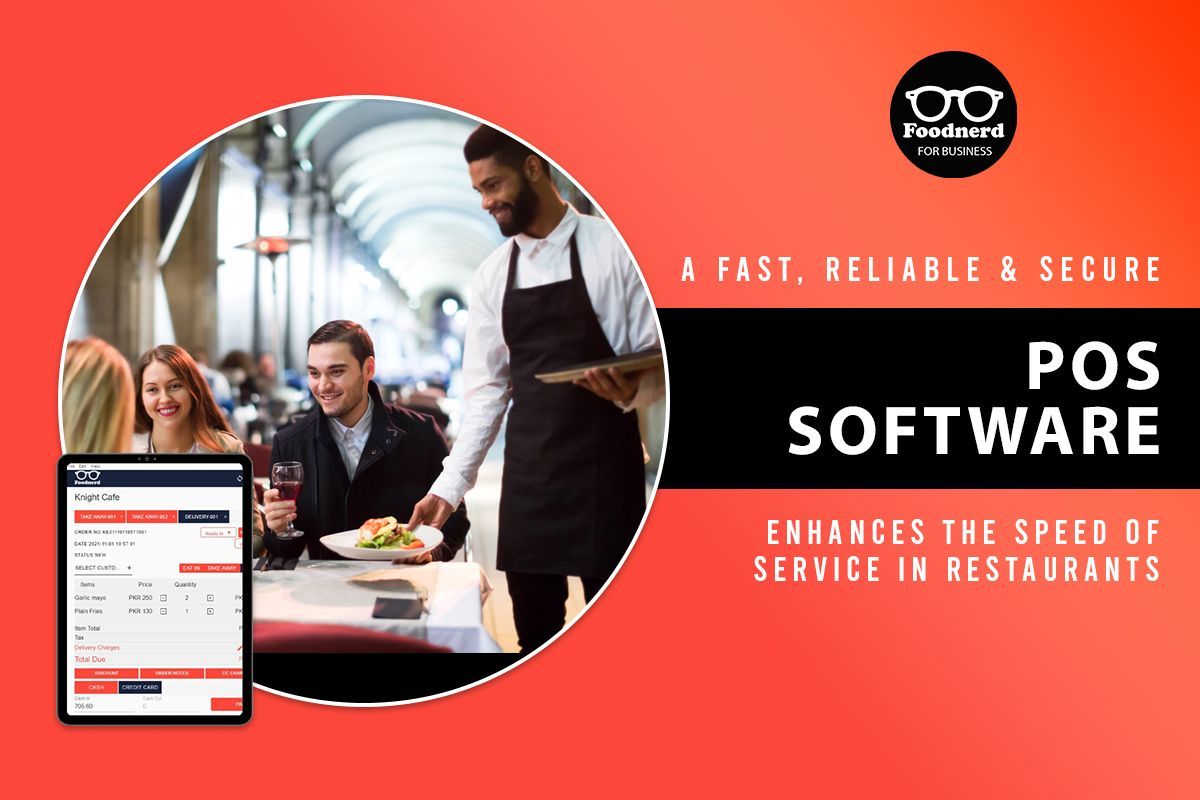 Nubaira Ahmer khan"

2021/12/28

0 Comments

0 Likes
Digitalization in restaurants is incredibly the most crucial aspect in the growth and development of businesses. A well-managed restaurant improves the overall growth and reputation and makes customers feel more satisfied. Every restaurant owner must aware of this fact that in this online world, only those businesses who have embraced digitalization will be easily able to compete. If you are a restaurant owner and haven't upgraded your restaurant business to cloud-based technology, you are outdated in this fast world. If you want quick, inexpensive, and convenient software to run your restaurant business, it is better to opt for the best POS software.
Top 7 Benefits Of POS For Restaurants 
 Adding cloud-based software for running your business is your first move in the right direction. Using a POS solution will bring your business beyond your expectations. Some of the top benefits for using Point of sale solution for restaurant business are given below:
Optimize Revenue 
The point of sale software has a brilliant functionality that optimizes the revenue of your restaurant. It acts as the right tool for your restaurant and its income. It provides you the exact information at your fingertips by having command on everything ranging from inventory, customers, database, sales, employees to the warehouse. These things are the basics in any business, and when these things are working appropriately, your business revenue will increase. The point of sale software notices every single thing. It knows your customer choices and preferences very well when your inventory is required to be refilled; it also knows which item is contributing to increasing your sales. Additionally, the point of sale has a thorough idea about how well your employees are committed to their responsibility. Thus, your digital assistant allows you to optimize your restaurant business operation. 
Read 
Role Of POS Data Analysis In Optimizing Business Performance
Benefits Of An Electronic Shelf Labeling System 
Smooth Booking 
The point of sale software allows customers to book or order anything online, perform contactless ordering and payment. Some POS software solutions also provide customers an online reservation option and making it easy for the customer to book their tables in advance. At the same time, it gives restaurant staff a convenience to handle customers, their reservations, and many other things. 
Online Presence 
POS software allows restaurant businesses to maintain their online presence and ease customers. POS provides the customer with multiple payment options and promotes digitalization in every aspect. With Point of Sale software, customers quickly make payments through credit/debit card, cash, or online banking. Similarly, having an online presence will automatically elevate sales, and it keeps customers updated regarding business situations, and operations. It will give you a platform to attract more customers without investing in marketing.  
Accurate Reports 
A POS system provides you with exceptional reporting features that allow businesses to have a birds-eye over their business and gain real-time analytics regarding profit & loss, inventory, sales, customers, suppliers, and every aspect. A point of sale software keeps a business owner informed even if they are outside of their business premises. Furthermore, with the accurate reporting features, POS also provides precise forecast models and keeps the manager or business owner informed about their upcoming business trends in order to plan their future business strategies accordingly. Similarly, POS software maintains a proper level of inventory in a restaurant. Thus, it minimizes the risk of waste of food. 
Save Time & Efforts 
The POS systems in restaurants save time and extra effort, bringing ease and efficiency in managing complex restaurant operations. A POS software is integrated with the restaurant kitchens and efficiently transmits order information to the back of the house; thus, the chefs receive order details immediately and prepare the order on time. At the same time, POS software also gives customers an estimated time to prepare their orders. Thus, it keeps them informed.
Read 
How To Create Scalable Business Processes To Support Your Growth?
POS As An Innovation In A Time Of Certainty
Improves Customer Experience 
The POS software in restaurants ensures timely deliverance of service; this in turn, improves the customer experience. It also develops, analyze and store customer profiles, including their email, name, contact information, past purchases, and much other relevant information that proves to be helpful for the businesses, and in return, the POS gives customers suggestions regarding the menu, order, dining to guests and improve their customer experience. Therefore, Point of Sale software for restaurants maintains smooth running operations to elevate the efficiency and customer loyalty of a restaurant. 
Secure & Convenient 
POS software is highly secure and convenient. For all those who are still concerned whether a POS software is safe and suitable for their business or if their business really needs POS or not. So for all those people it is mentioned here that the POS software helps businesses keep a close eye over their business operations and make business more secure and manageable.. Similarly, a cloud-based POS system stores all the information in its secure cloud storage and it can be easily accessible through an online server. 
Read 
Soft & Chewy Granola Bars; New Trend, New Addiction
Write a Comment
0 Comments