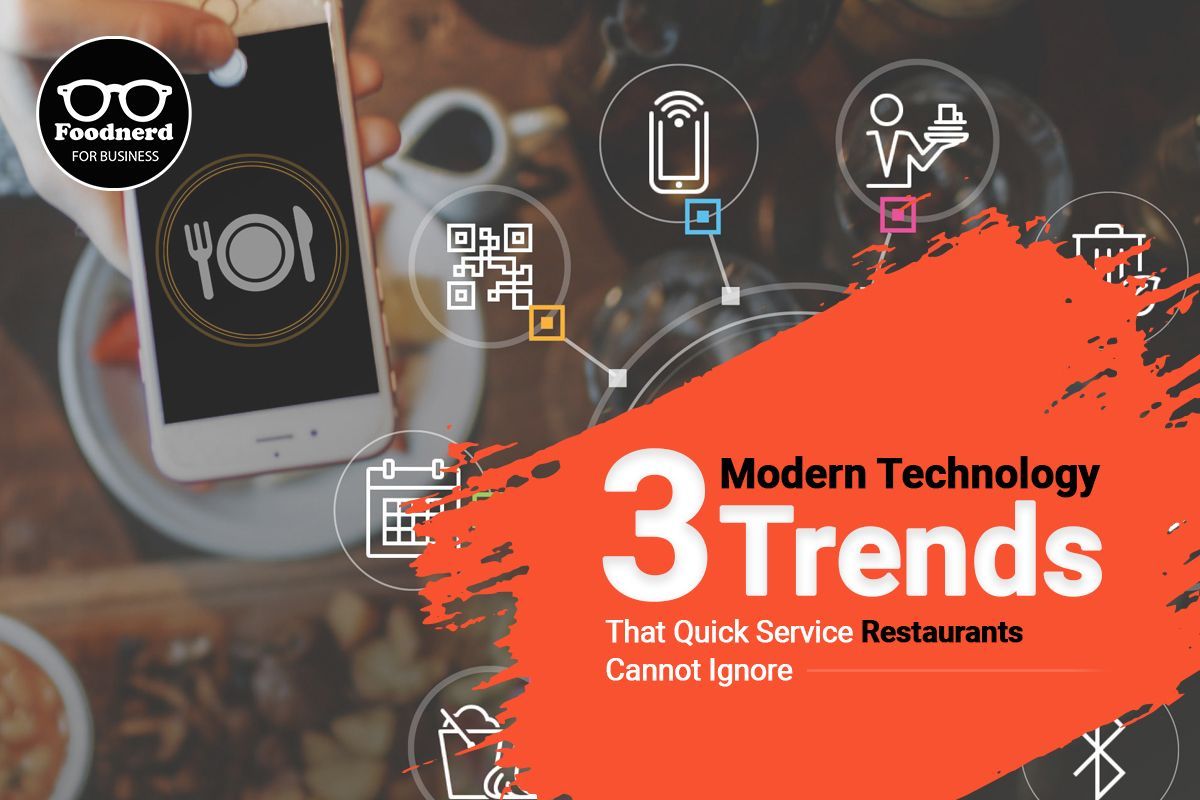 Nubaira Ahmer khan"

2022/10/18

0 Comments

0 Likes
Quick-service restaurants are based on the model of efficient service with quality products. They are the most popular type of restaurant, which is paving their way towards smooth success in the restaurant industry.
Nowadays, clients, especially the millennials, prefer to quickly grab their food when they are outside by searching for takeaway restaurants near me, and all they get immediately in their search results is a quick service restaurant. 
If you are among those major players in the restaurant industry that are finding ways to improve their business clientele and profitability, then you are definitely at the right place. Continue reading it to learn more about quick service restaurants and their success factors. 
What Are The Quick Service Restaurants?
The quick service restaurant type is a type of restaurant that serves food to customers without a dine-in experience. The food is served quickly within 10 to 7 minutes, and customers pick it up via drive-thru or online food ordering. 
Many fast food chains are built on the concept of quick restaurants. While the term "quick-serve" is often used interchangeably with fast food, Well, it is the best restaurant type to achieve greater benefits in a very short term.
Read 
How To Deliver Excellent Customer Service At Your Restaurant
5 Quick Ways To Improve Customer Services
What Is The Difference Between Quick Service Restaurants  And Fine Dining Service Restaurants?
Quick service restaurants provide a fast service experience with or without a dining arrangement; they are typically available for online food ordering or car dining. While fine dining restaurants are built on the concept of an elite dine-in restaurant experience,
The menu in quick serve restaurants includes mostly burgers, wraps, ice creams, salads, sandwiches, soups, and pre-packaged rice, everything at a low cost. While in fine dining restaurants, the menu items are usually detailed, elite, and highly expensive. 
Fine dining requires guests to follow proper dining etiquettes as well as a dress code, and multi-course meals are served.  However, quick-serve restaurants do not demand highly sophisticated behavior. these fine dining restaurants usually focus on providing quality service and reputation with a small quantity of food at high prices. Quick-service restaurants are more prone towards price-based marketing with bulk food at a cheaper rate. 
Read 
How To Improve Your Digital Marketing Skills?
Usage Of Social Media To Attract Potential Customers To Your Restaurant
Why Do Millennials Prefer Quick Service Restaurants?
Millennials prefer   restaurants because of the convenience, speed, and value. The prices in quick service restaurants are mostly very low as compared to the fine dining restaurant services.  
Similarly, the QSR provides fast service at a minimum time. That is why mostly office, university, and college-going people quickly grab their breakfast sandwiches or dinner from here. Also, teenagers prefer to have midnight snacks from QSR. 
Also, millennials enjoy experience-based food, which is why they like to visit places with fine decor, live entertainment, quick service, and also fulfilling meals at reasonable prices. Also, they don't like waiting. That is why they order food online prior to picking up the food. 
One of the most important reasons why millennials prefer quick service restaurants over fine dining is the appealing food deals that entice them to take advantage of the offer and enjoy discounted food. 
3 Most Recent Trends For Quick Service Restaurants 
The QSR is the most profitable fast food chain, which is trending and expanding day by day. The best benefit of these takeaway restaurants is that they provide quick and convenient food at a very low price with a lot of variety. 
However, with the emerging trends in different types of restaurants, such as buffet-style eateries, drive-thrus, and online food deliveries, the embrace of innovative technology is common. That is why we have highlighted the three most trending trends for QSR that need to be considered.
Read 
The Best Desi Places To Eat Breakfast In Lahore
Delicious Sweet Desserts You May Try This Eid
Delivering A More Personalized Touch 
The most important trend for quick-service restaurants is that they need to deliver a personalized touch, as they are just immediately serving customers, so they lack the opportunity for personal interaction with customers. 
The best way to deliver a more personalized touch is to stay connected on social media with them. It is also the best way to market and promote their products and services. Thus, with digital experience, the QSR can create digital trends. 
At the same time, you can also deliver a personalized touch with a new idea, such as your delivery packages must be very attractive and make customers excited. Also, there are many disposable self-heating bento boxes that are a trending technology in QSR.
The self-heating bento boxes demonstrate to customers how much you care about their food, these self-heating pouch releases heat when pouring water, and in this way it keeps food warm. It allows them to always enjoy the freshness and warmth of food. 
Read 
How Technology Is Reshaping The Food And Beverage Industry
How Software Technologies Are Evolving The Business
Maintaining Guest Experience Online 
As the QSR is the most profitable fast food chain, they earn more as compared to the average restaurant profit margin. In order to increase their restaurant's profit margin, it is important to maintain their smooth presence online.
Most customers get to know your  presence  when they search for important fast food restaurants near me and your restaurant appears at the top of the Google search engine. For this purpose, it is important to invest in digital marketing.
Moreover, for the smooth online presence of your restaurant, you have to provide an online food ordering platform for your guests that has a very fast loading service and doesn't annoy customers while searching for and ordering food from your restaurant. 
In addition, it's crucial to optimize your restaurant's website, create social media posts on a daily basis, publish blogs weekly, and work with SEO specialists to quickly surpass your rivals in social media following and win over customers. 
Read
How To Grow Your Restaurants Online Food Delivery Sales And Customers?
The Top Priorities of Restaurant Customers
Embracing Modern Restaurant Technology
The most important hybrid restaurant strategy today that promises a high return on investment is embracing modern technology. Gone are the days when there were waiters and a lot of staff to manage operations, and the self-service kiosk replaced them.
At the same time, the point of sale software in the quick service restaurant is a game changer for the QSR that improves efficiency and speed to a great extent. No matter what type of restaurant you are operating now, the POS meets all your needs. 
Thus, in your quick service restaurant, the most significant need is to have a cloud-based point of sale software that efficiently manages the front and back of your restaurant operations to a great extent while providing customers with multiple payment and contactless ordering options.
Many POS providers give two-in-one services, such as they not only provide restaurant management solutions but also maintain a smooth online presence as well by providing online ordering platforms to restaurants as well. 
Read 
The Usage Of Artificial Intelligence In Manufacturing Industries
The Benefits of AI in Manufacturing Businesses
How POS Will Help Restaurants Offset Labor Shortages
Write a Comment
0 Comments