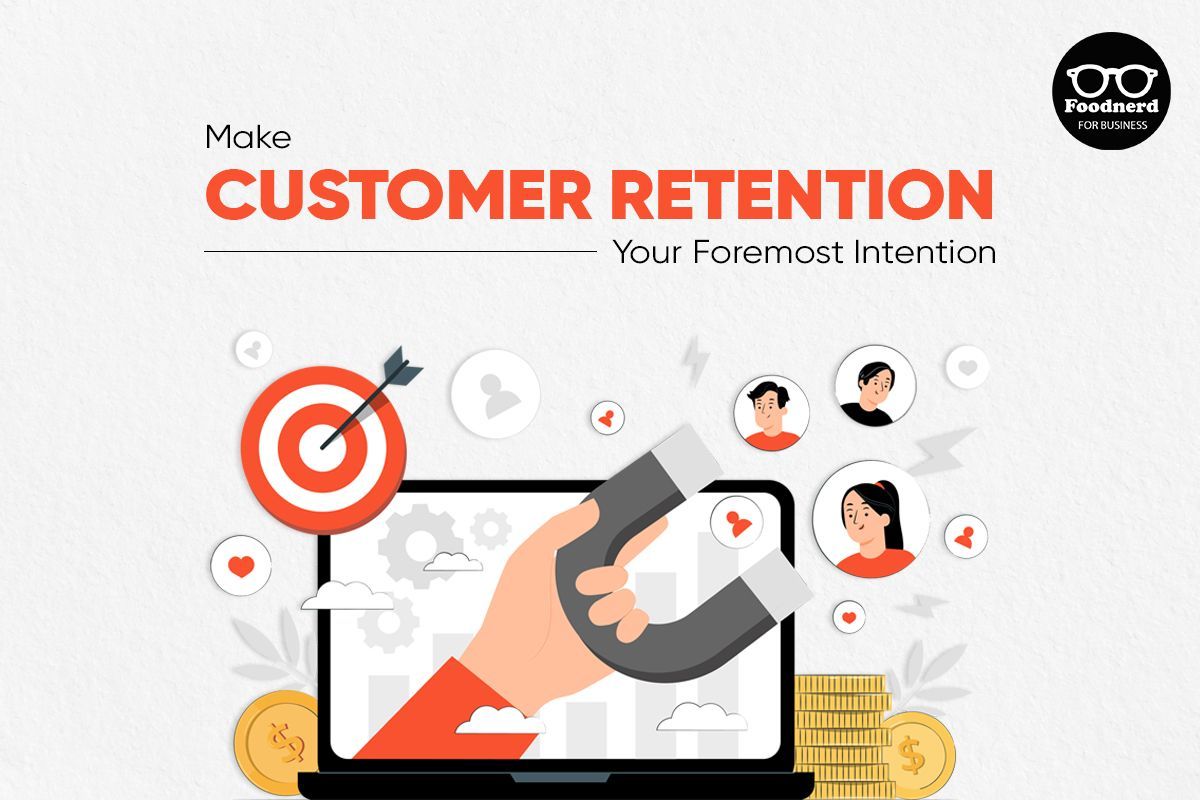 Nubaira Ahmer khan"

2022/10/04

0 Comments

0 Likes
Retaining an existing customer is way better than generating a new one because finding new customers requires expensive marketing and a lot of time. In order to generate high profits for your restaurant, you are required to focus on customer retention strategies. 
It will definitely  prove excellent for the future of your restaurant, and no doubt, through retaining old customers, you can automatically get new customers because your happy customers will advertise your restaurant into their circles.
Thus, by using these ways, your restaurant's ranking and reputation increase organically without putting in heavy efforts. If you are concerned about customer retention from a business perspective and how to retain customers, then continue reading.
because we have highlighted some of the best practices and tips that will dramatically improve customer retention at your restaurant.
Read 
The Top Priorities of Restaurant Customers
How Point Of Sale Systems Impact The Customer Experience
What is Customer Retention?
Customer retention is the process of instilling a sense of the lifetime value of your products and services in the minds of your clients, encouraging them to make repeat purchases from you. Customer retention is another name for customer loyalty. 
The crucial element is that it must be accomplished through excellent customer service and courteous conduct. Also, you don't need to spend money on branding and marketing or take any additional steps because customer retention is a natural phenomenon that arises organically.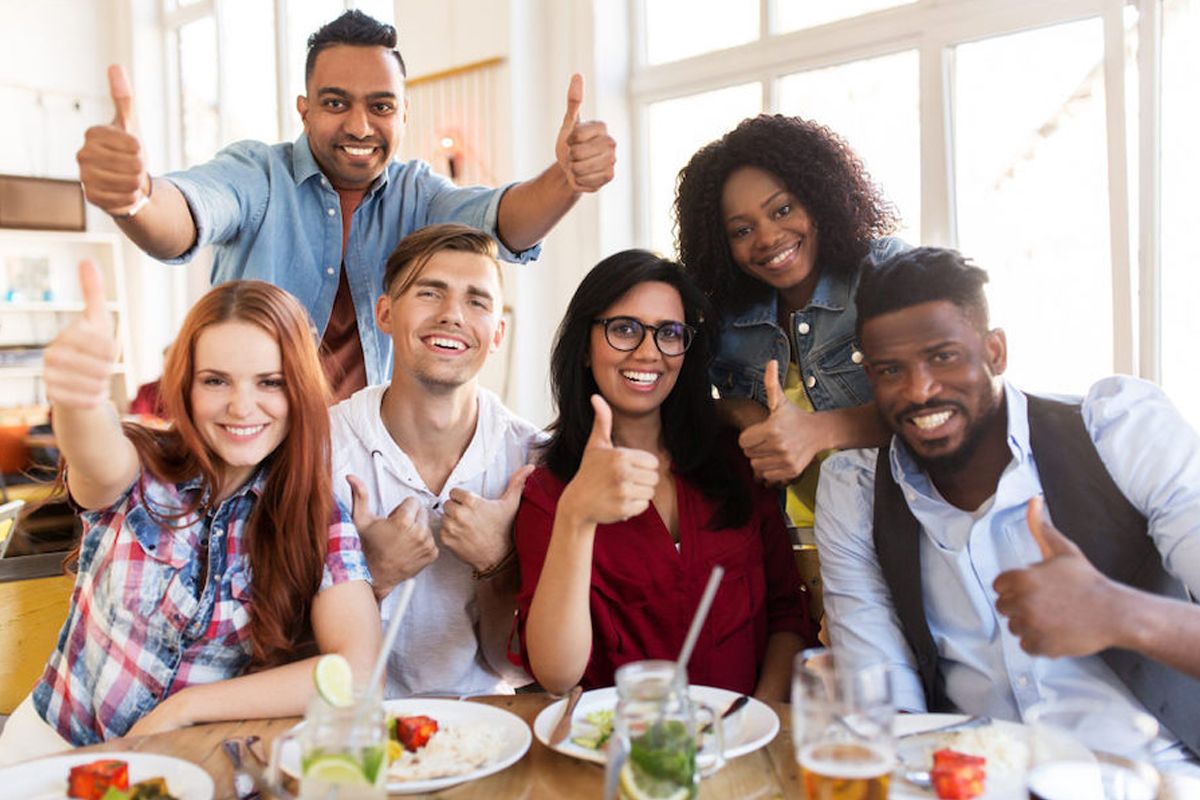 Read 
How Software Technologies Are Evolving The Business
Reasons to Switch to a Cloud Point of Sale System
Why Is Customer Retention Important?
Since losing one devoted customer is equivalent to experiencing 15% loss of your business. As it involves loss of sale, loss of future sales, loss of reputation, and the beginning of losing existing or new customers. 
That is why it is crucial to avoid this situation at all costs since customers add value to your restaurant's bottom line. It is worth noting that commitments and honest efforts are the key behind successful customer retention.
The customers are an asset to any business and it is not a very tricky thing to retain customers because if you deliver a consistent product and services that matches customer expectations you'll automatically get an increased customer retention rate without high efforts. 
Read 
How To Create Scalable Business Processes To Support Your Growth?
POS As An Innovation In A Time Of Certainty
How To Retain Customers?
It is a very tricky thing to maintain customer loyalty; however, it requires authentic and honest efforts to retain customers because you can't make fake efforts or pretend to be the best. You have to give customers originality and honesty. 
It is to be considered that in this century, customers are more aware of their rights, and they better understand what is authentic advertising and what products are worthy of purchase. In that scenario, if you sell less quality products, your customers will reveal it.
As it is the era of social media and all the information is clearly available on the internet, At the same time the peer review is the basic and organic advertisements of products and services. That is why making a good impression in the hearts of people is significant. 
Gone are the days when people were attracted to advertisements and then bought things. Now they prefer to take their peers' suggestions over advertisements and then buy things. Thus, if you want to improve customer retention at your cafe, be original. 
Read 
Use Of Technology In Retail Systems All Over The World
6 Key Retail Industry Technology Tools You Might Not Aware With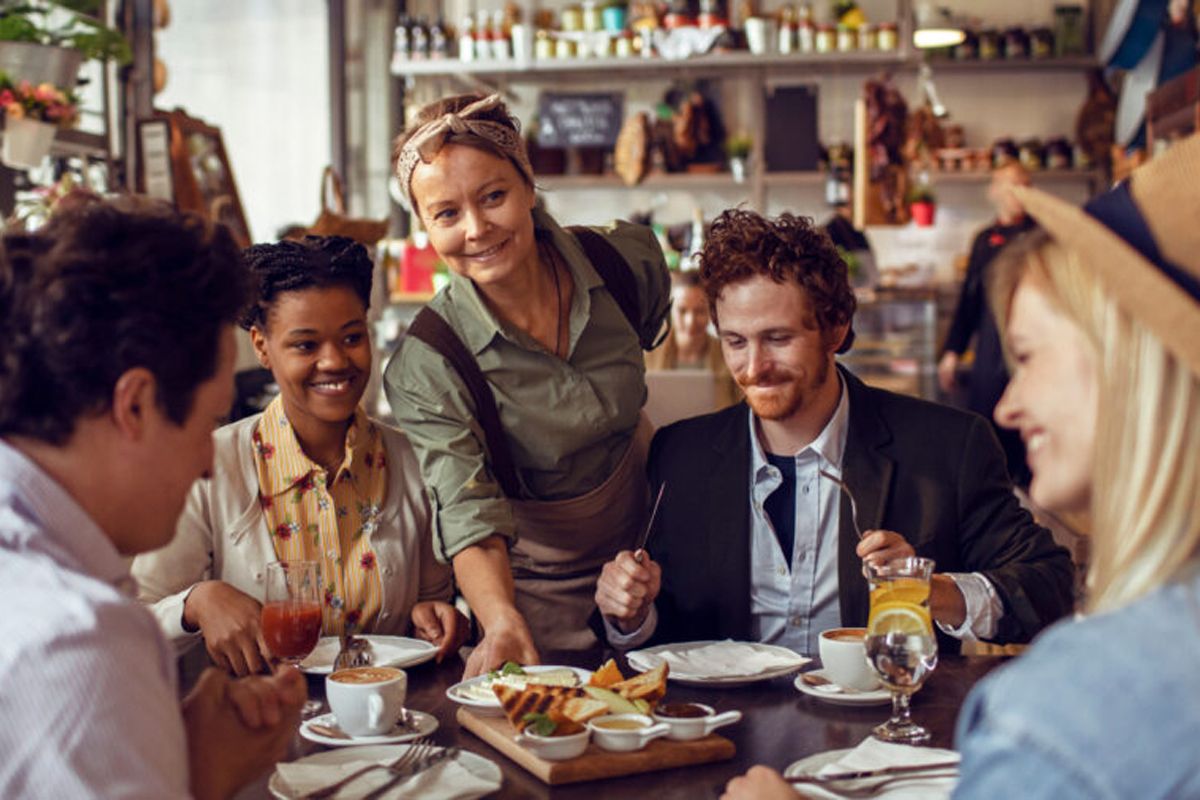 8 Creative Strategies For Retaining Customers
Restaurant customer relationship management is not much difficult at all. You just need to be aware of the right use of the right strategies in order to improve customer retention. 
Below we have highlighted the eight creative ways to retain customers. By implementing these strategies we guaranteed an 80% increase in your customer retention rate. 
Create Unique Customer Loyalty Program
Creating unique customer loyalty programs is an interesting and very proven strategy for customer retention, and you can start it from the day your customers first come to your restaurant. This is probably the best strategy. 
As a result of their first order or purchase from you, your restaurant can leave a memorable gesture for them while encouraging their peers to visit and enjoy the first order deal, and in this way, you'll invite more people to your restaurant.  
Read 
How Technology Is Reshaping The Food And Beverage Industry
Usage Of Social Media To Attract Potential Customers To Your Restaurant
Inspire Them With  CSR Values
The CSR stands for Corporate Social Responsibility. No matter what your business type is, you always commit to CSR values because ultimately, they inspire the customer to become more loyal and committed towards your restaurant.
The CSR values for restaurants involve hospitality, quality product and service, an excellent environment, respecting diversity, and giving to charitable causes. All these practices in restaurants push customers to continuously visit your restaurant.
Read 
How To Improve Your Digital Marketing Skills?
The Usage Of Artificial Intelligence In Manufacturing Industries
Promote With Crispy Marketing 
In the contemporary era, the demand for marketing products and services involves the usage of social media. The best thing about it is that it is highly affordable and attracts millions of people. Most importantly, you just have to create one video and spread it everywhere. 
Remember that the more crisp and eye-catching your content, including videos, blog post, social media posts, or anything relatable, the more you'll earn a fan base. Because 98% of the population uses social media and sees attractive food posts, they visit restaurants. 
Read 
How To Prepare For A Busy Holiday Season: 7 Ways To Maximize Sales And Beat The Competition
Contactless And Socially Distance Payment
Interacted With Customer And Built Trust
Keeping customers in the loop is the best way to maintain loyalty. When you warmly greet customers and personally know their views regarding the food they order, it automatically develops interaction. 
Also, maintaining interaction via promotional email or SMS and sending informational content via newsletters and blogs is  the best way to remain in touch with customers. One heartwarming gesture is to wish customers well on their birthdays.
Read 
Marketing Promotions With Retail POS
How To Build Durable And Long-Lasting Relationships With Customers
Implement Automation in Your Restaurant 
Automation is the first rule of operational efficiency in restaurants. If you want to impress your customers with speed and efficiency, then equip your restaurants with the most amazing and latest technology, including POS and CRM. 
The POS software is an all-in-one package that includes CRM (customer relationship management) tools, inventory, customers, expenses, employees , and a variety of other management tools that will automate your entire restaurant operation.
Read 
What is a POS system? A Deep Insight
How to Choose the Best POS System for Your Small Business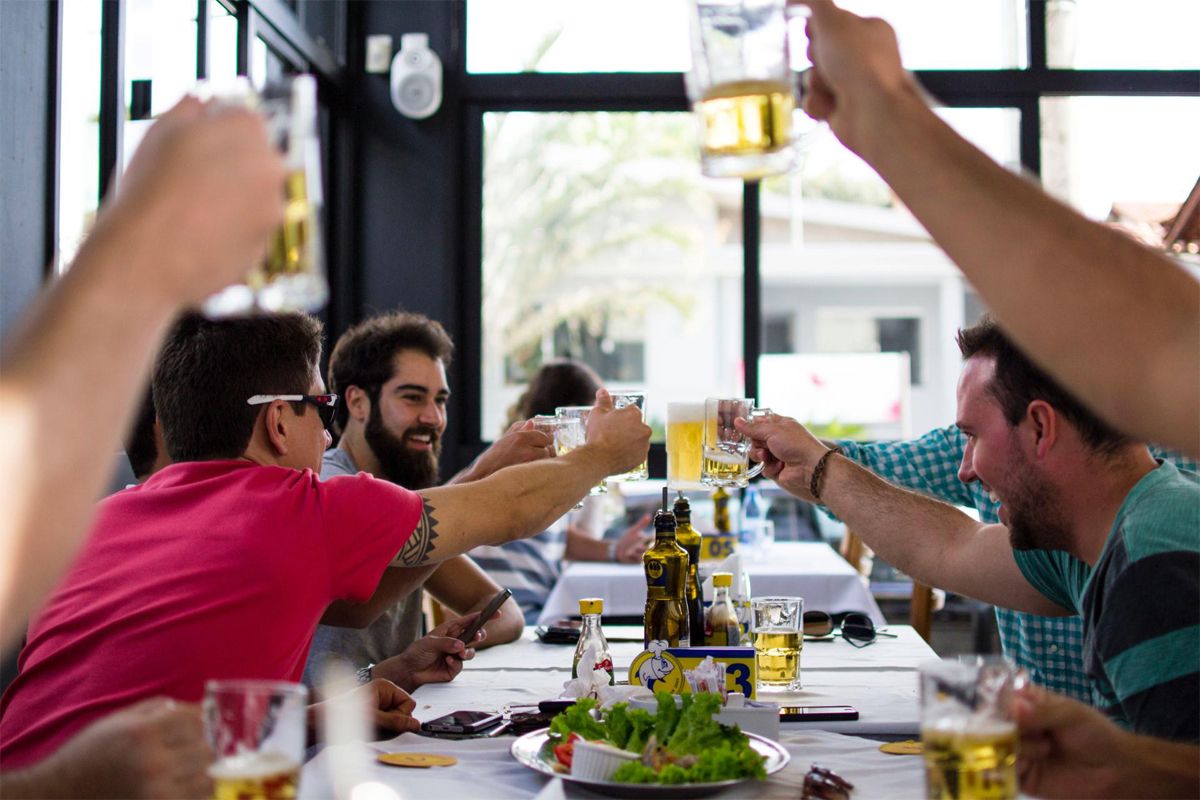 Listen And Respond To Customers
Your customers are like your kids: if you listen to them carefully and hear and respond to their queries and concerns immediately, you will eventually be successful in retaining customers to a great extent. 
This is the world of prop response. The customers will immediately file complaints if they feel any issues might affect your overall restaurant reputation. That is why it will be great to provide customers with the best and most quality service. 
Read 
How To Drive Consumer Engagement In Your Restaurant?
How To Optimize Your Web Shop And Boost Online Sales
Aim to Provide And Maintain Top-Notch Customer Service
If your restaurant's goal is to provide excellent service to customers rather than increase profits, your client retention rate will undoubtedly be quite high, increasing your restaurant's profit in a short period of time. 
Make sure to provide superior service to customers in comparison to your competitors. Because customers only buy what is valuable to them, high standards and high quality give them a stronger reason to choose you over others.
Read 
How Point Of Sale Systems Impact The Customer Experience
Cloud-based Restaurant POS System
Give Customer Convenience 
You must make your restaurant customer-oriented, and for that, you should give them convenience over anything else, such as free delivery, a cozy environment, dine in, dine out, a drive-thru, walk-ins, etc. 
Providing customers with multiple payment options is also an amazing thing, and it gives them the convenience to order easily. Lastly, there are many automated devices such as robots, self-service kiosks, scanning, and ordering, so must implement these latest tools in restaurants. 
Read 
Barcode Labeling Functionality
New Features Of Point Of Sale System Software
Hire Best Staff
Hiring the best restaurant staff is an incredible option or decision that you will make for the best survival of your restaurants because it is not only a good environment and advanced technology that retain customers, but your best staff also make special contributions. 
Maintaining a top team with decency and dependability will help you hire amazing employees.  Also, your staff's mental health will be perfect in this way; they can keep customers happy, and for the better performance of your staff, you must keep them happy with salary and bonuses.
Read
Why Should Startups Focus On Gifting For Employee
Tips For Effective Workplace Management
Write a Comment
0 Comments