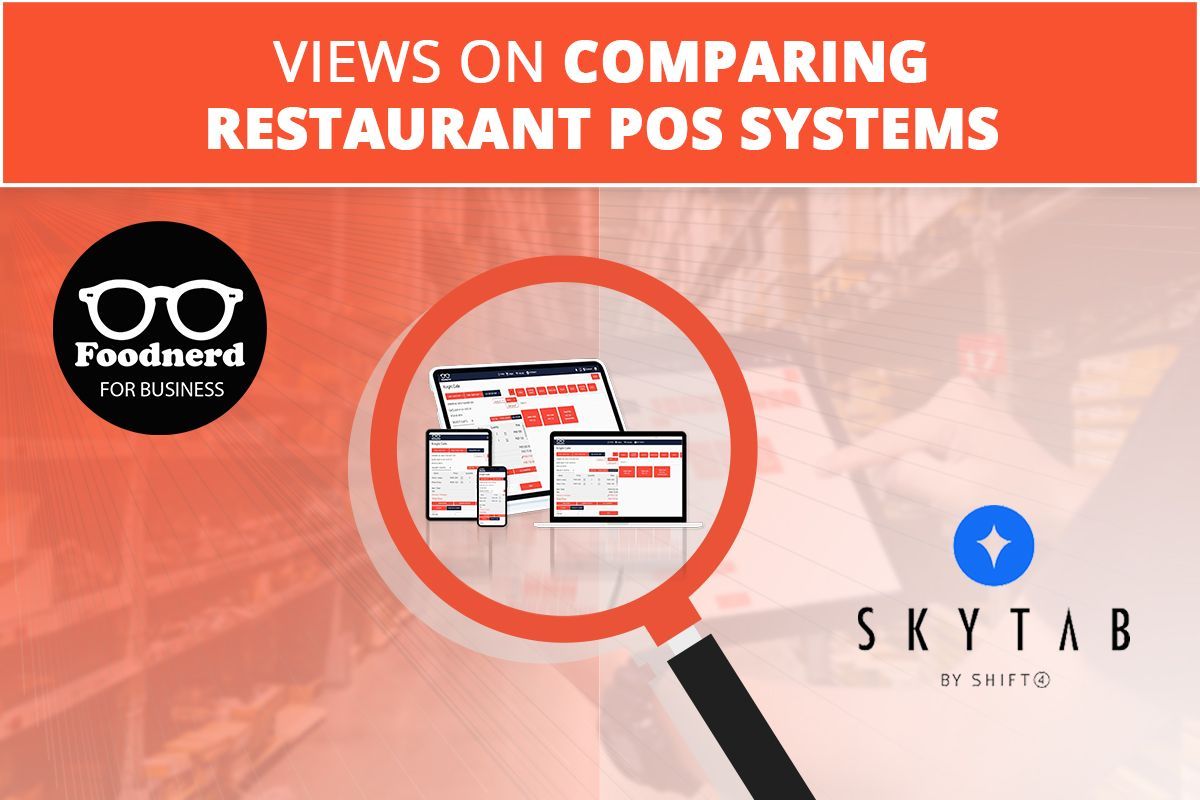 Nubaira Ahmer khan"

2023/02/22

0 Comments

0 Likes
In the age of automation, manually managing restaurant business operations is quite challenging. The customer dissatisfaction, staff shortage, order mismanagement, lack of an online payment option, and menu item shortage all contribute to the stress of managing restaurants efficiently.
That is why it is really important to keep all the restaurant management operations up to date with the latest technology. There are many restaurant management solutions available. The most prominent solution is point-of-sale software for restaurants. 
In this blog, we will explain what POS software is and which is the ideal POS software you can consider for your restaurant. 
What is Point of Sale Software?
POS software is a trending technology that helps businesses manage their restaurant sales, customers, transactions, suppliers, staff, kitchen, and all other major or minor operations with the help of the latest technology. 
A point-of-sale of Sale software is the best technology, as it saves customers time and automates all the operations. The point-of-sale software completely substitutes automated operations for manual ones. 
With POS software, cashiers do not have to manually manage transactions, and staff does not have to deal with paper tickets as paper and pencil are replaced with digital technology. 
In the past, there was legacy POS software that was confined to one place and just managed transactions. With the passage of time, the legacy POS software evolved into cloud-based POS with advanced technology. 
The Cloud-based POS software is the most advanced form of point of sale software technology. That lets the manager manage overall operations using cloud technology and keep track of every single operation including sales, customers, suppliers, expenses, customers and many more on a single dashboard with POS. 
Read
Kitchen Receipt Management With POS
How To Optimize Your Web Shop And Boost Online Sales
Which is the Best POS Software For Restaurant?
There are many vendors that sell POS software for restaurants, such as Foodnerd POS, Foodics, Skytab, and many more. However, each software vendor's services differ from each other; let's figure out what services are different and which software to choose by comparing Foodnerd POS System and Skytab POS Software.

Foodnerd POS Review 
Foodnerd is a cloud-based point of sale software and restaurant management solution that is built with advanced inventory features and in-house marketing capabilities to get the job done even quicker. It is a top-notch restaurant software that easily handles all the business operations with just a few clicks.
Read
What Are The Different Types Of Restaurants?
How New Technology Trends in Restaurants That Are Saving Money?
Features Of Foodnerd POS 
Foodnerd provides the quick order management opportunity; it creates a sync between customers, the manager, and the rider and maintains efficiency and ease. 
Foodnerd maintains a single dashboard to quickly manage all operations for multiple restaurants. 

Foodnerd is compliant with tax authorities such as ZATCA, and it generates VAT-enabled receipts. Also, users can get customized receipts from Foodnerd.

Foodnerd provides sales and audit reports on a daily, monthly, weekly, and yearly basis. also tracks sales and order returns and keeps user data safe forever in its cloud storage.  

Foodnerd supports Integration With Online Order & Delivery Platforms (Foodpanda, Talabat, Uber Eats, Grubhub, Deliveroo etc.).
Read 
Innovative Restaurant Customer Service Techniques To Win Customers Over
The Top Priorities of Restaurant Customers
Foodnerd supports contactless ordering and payment methods. It also provides multiple payment acceptance options to users. 

It provides detailed kitchen management functionality, replaces paper tickets with digital tickets, and can be easily integrated into any kitchen display screen. 

Foodnerd keeps the inventory level controlled, suppliers satisfied, and customers happy with CRM, inventory, and supplier management tools.

It is compatible with IOS, Android, and Windows; it supports multiple languages; and it retains advanced online and offline modes. 

Foodnerd provides ingredient and menu management to users, and it also creates digital menus for customers. It also provides a QR code feature. 

Foodnerd also provides customers with an online ordering platform and a delivery management solution.

Foodnerd has absolutely amazing user role and permission functionality with its employee tracking and management system. It easily manages tables and campaigns.
Read
Use of Content Marketing and Content Creation for Restaurant Success
Emerging Technologies To Reduce Food Wastage
Pricing Comparison 
Pricing Packages of Foodnerd 
Only fixed 4 Packages charged on annual basis with no extra or hidden fee. 
Standard ( SAR 1600.0/ Annually)

One Time Payment (SAR 300.0/ Annually)

Basic (SAR1200.0/ Annually)

Pro (SAR 2000.0/ Annually)
Pros of Foodnerd
Offering a lot of features as compared to another POS provider.

The user can get a delivery management system, an online restaurant presence, and cloud-based software.

Pricing packages are amazing in terms of variety. Also, they charged annually. 

There is no need to purchase any hardware because Foodnerd cloud-based POS software can be installed on any mobile device, such as an iPad, tablet, or laptop. 
Cons of Foodnerd
They don't deal in selling POS hardware devices
Check Foodnerd pricing at https://www.foodnerdpos.com/pricing 
Skytab POS Review 
Features Offering by SkyTab POS
SkytabPOS offers client Online Ordering service, where they can get it registered and start selling online

With SkytabPOS, customers can go with Mobile Ordering & Payments, place orders through QR codes, and pay cashless.

Skytab POS accepts reservations and waitlists, and it supports integrations with external applications in addition to managing restaurants.

Skytab supports point-of-sale integrations as well, and it efficiently manages the loyalty and marketing campaigns and provides real-time reporting and analytics on store performance. 

Skytab always keeps the inventory maintained by efficiently managed inventory of restaurants.
Price SkyTab POS 
Buy Hardware and give additional charges of $29 monthly for POS Software ( 108 SAR /Mo).
Pros of Using Skytab POS
They sell both hardware and software

Skytab also offers an online ordering solution. 
Cons of Using Skytab POS
Skytab POS is offering very few features.

They charge on a monthly basis and it costs high as compared to one time annual charges. 

Users are bound to buy hardware and software. 

Not compliant with ZATCA
Read
How To Drive Consumer Engagement In Your Restaurant?
Automated Warehouse Management; A Need For Food Manufacturers
Write a Comment
0 Comments